A United Launch Alliance Atlas V rocket blasted off from Vandenberg Space Force Base under clear skies Thursday at dawn, marking its 301st and final mission from California's Central Coast.
"Today the Western Range closed another chapter in history that began with the first Atlas vehicle launch from SLC-3 in 1958," said Col. Robert Long, Space Launch Delta 30 commander and launch decision authority.
Team Vandenberg, alongside mission partners — NASA, NOAA (National Oceanic and Atmospheric Administration) and ULA — conducted launch and range operations that helped successfully send the final Atlas mission into space at 1:49 a.m. from Space Launch Complex-3.
The pending launch of a United Launch Alliance Atlas V 401 rocket from Space Launch Complex-3 at Vandenberg Space Force Base, which was delayed on Oct. 29 due to a battery replacement needed on board the Centaur upper stage of the launch vehicle, is now scheduled for liftoff Thursday ...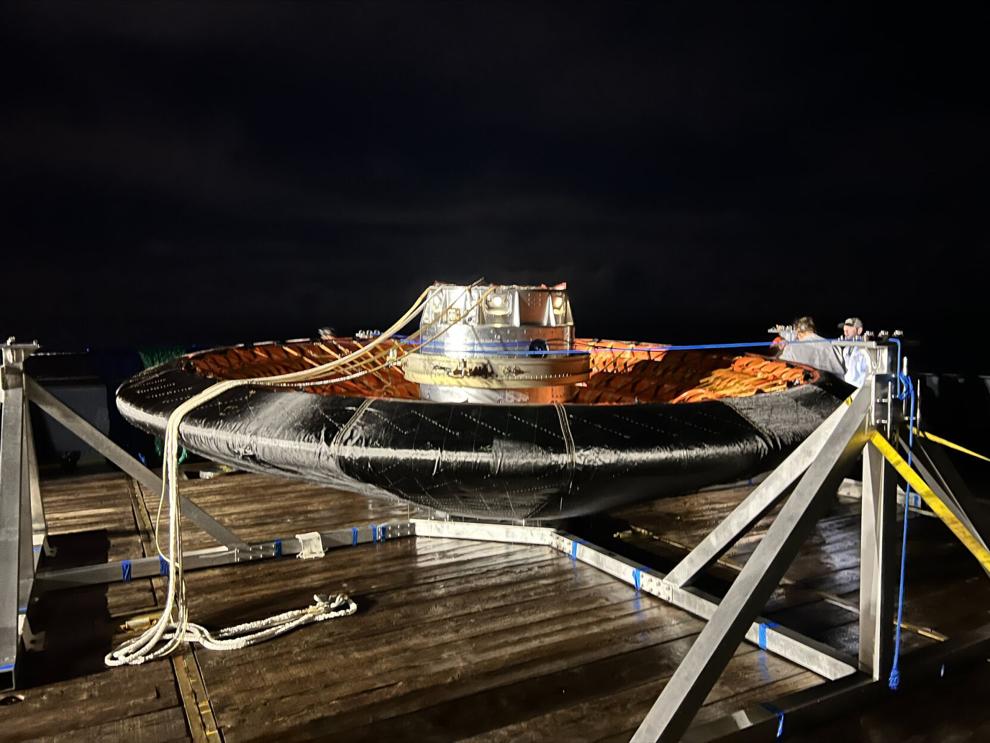 Hubble plans to monitor the Didymos-Dimorphos system 10 more times over the coming weeks.
Weeks after NASA's DART spacecraft slammed into an asteroid 6,835,083 miles from Earth, the agency confirmed the event successfully altered the celestial object's rate of orbit by approximately 32 minutes.
Just weeks after its successful launch from Vandenberg Space Force Base on Nov. 23, NASA's Double Asteroid Redirection Test spacecraft beamed back starry images of its self-navigated journey through space, representing a major milestone for the mission.