As reporter Mathew Burciaga was waiting for Vice President Mike Pence to make his way to Vandenberg Air Force Base, he was struck with an interesting question. When was the last time a President or Vice President visited the base?
No word as to when the last time a sitting VP visited the base, but one of VAFB's public affairs officers mentioned that it's been a while. A firm answer might take some digging. #VPatVAFB

— Mathew Burciaga (@mathewburciaga) July 10, 2019
Of course there was this visit from president John F. Kennedy in March of 1962.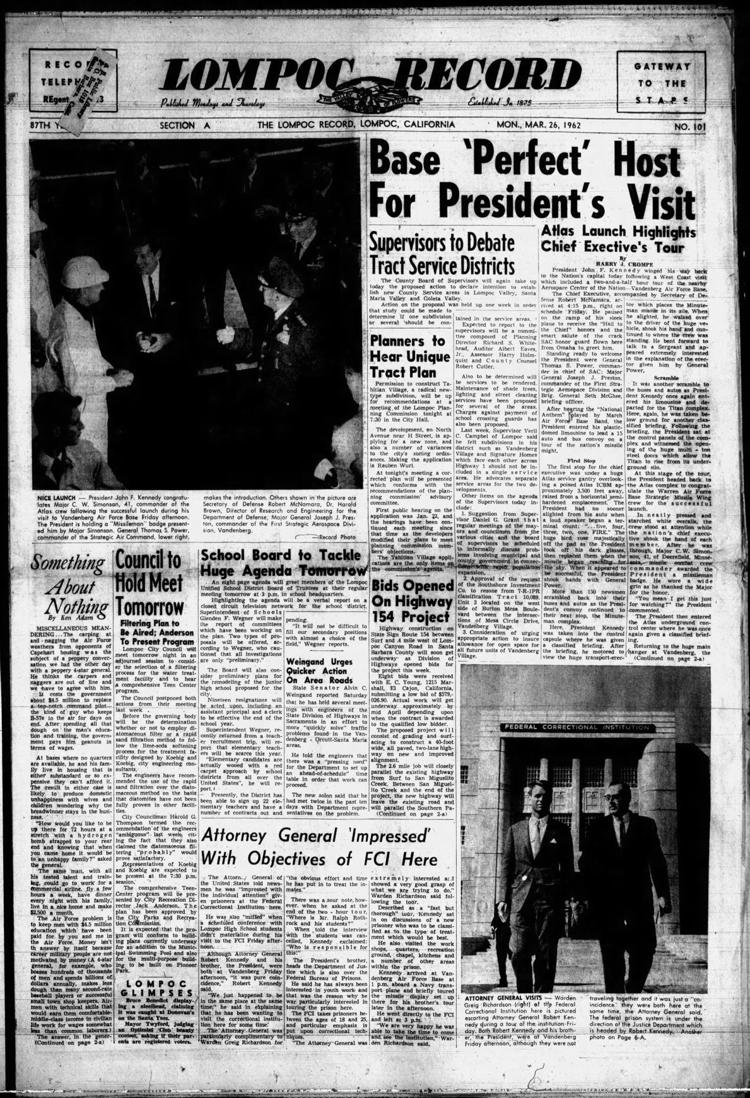 But it looks like a pair of vice presidents also visited the base; Hubert H. Humphrey in 1967 and Dan Quayle in 1991.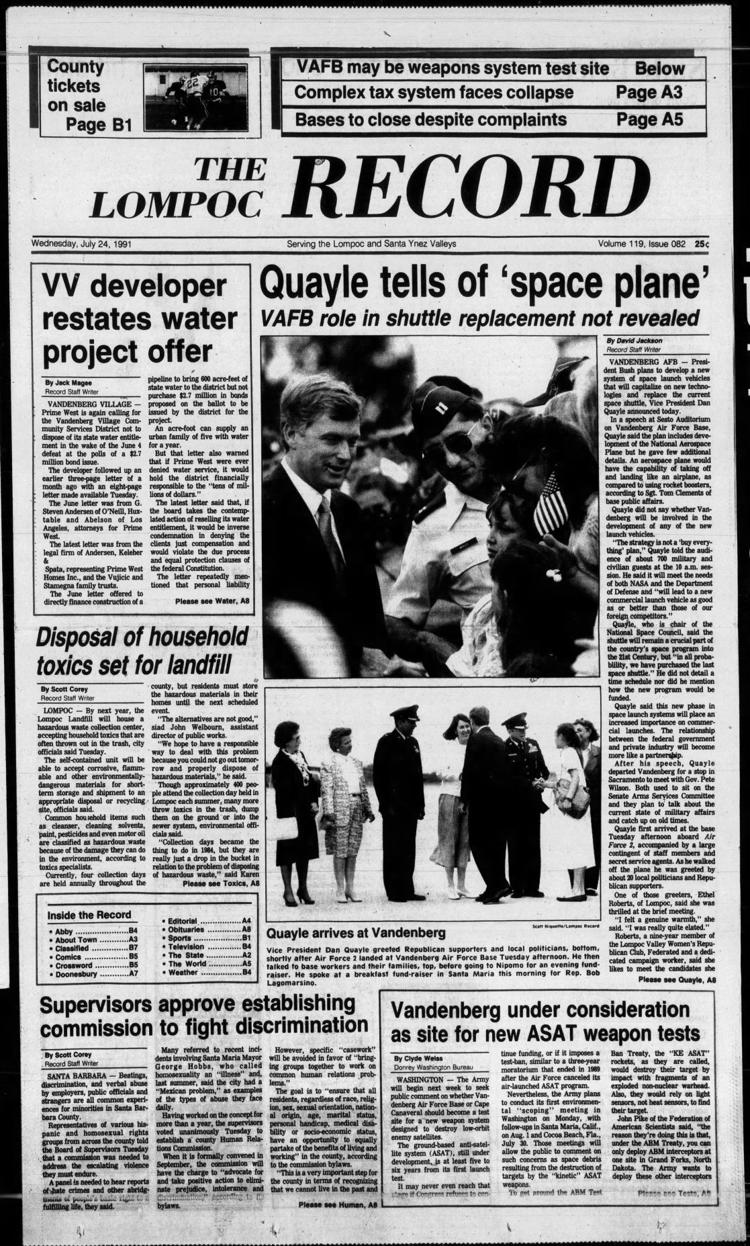 Lyndon B. Johnson also came to Vandenberg in October of 1961 when he was Vice President to John F. Kennedy. Johnson's trip was liked to more of an inspection of the combined facilities operational capabilities, than a visit of the base.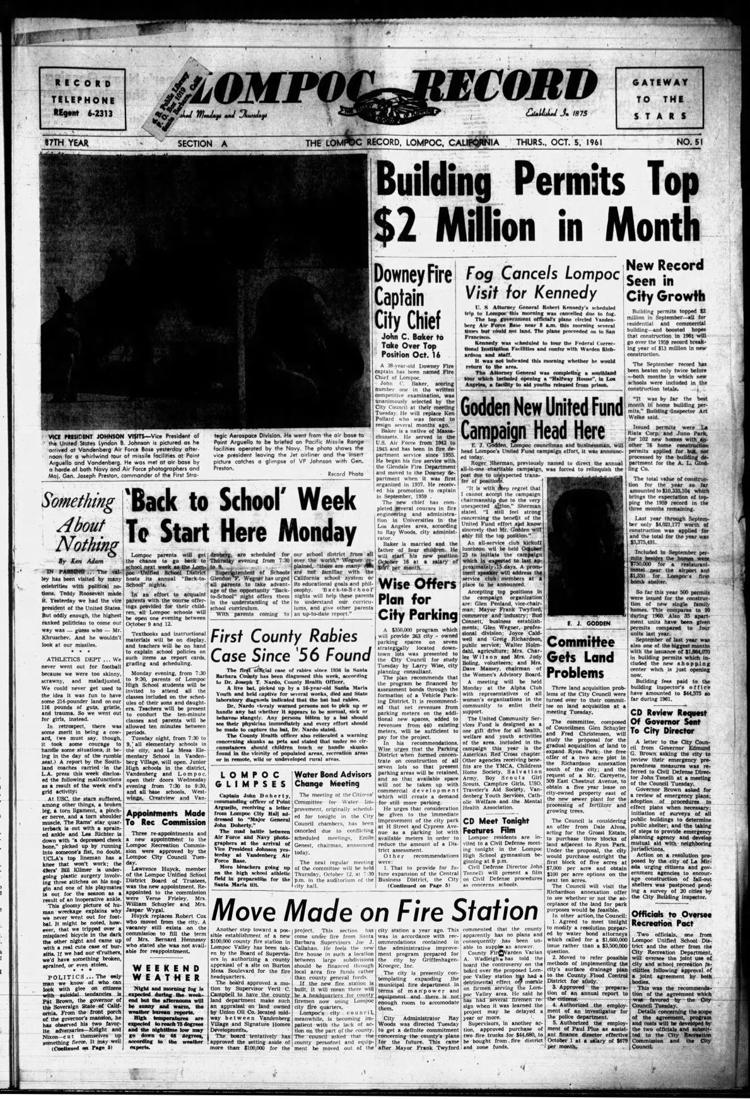 This one is not a President nor a Vice President, but might be even more unprecedented and interesting. 
In September of 1959, Soviet Premier Nikita Khrushchev made is way through the Surf Beach and Vandenberg area as he made his way north by train to San Francisco.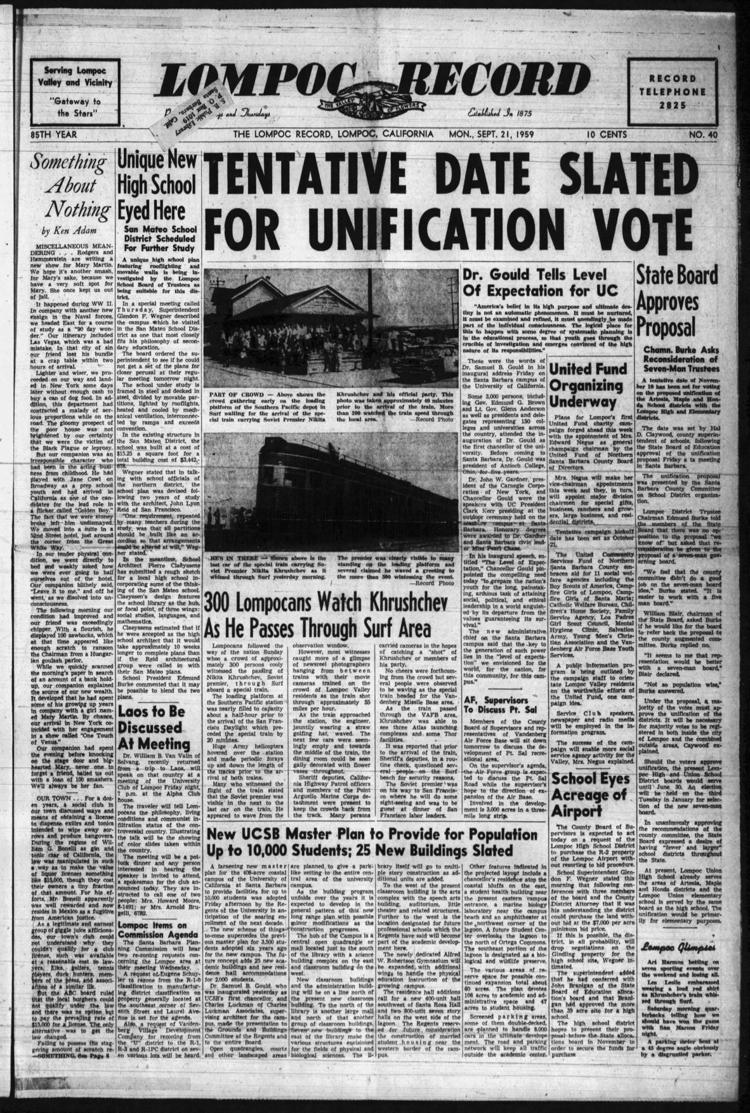 Can you find any others in our digital archives, or do you know of one that we missed? Let us know on Facebook or by tweeting @mathewburciaga. 
You can see more, and search for your own interests in our digital archives online. 
Vice President Mike Pence on Wednesday evening reiterated President Donald Trump's desire to welcome a "new millennium" of space investment an…