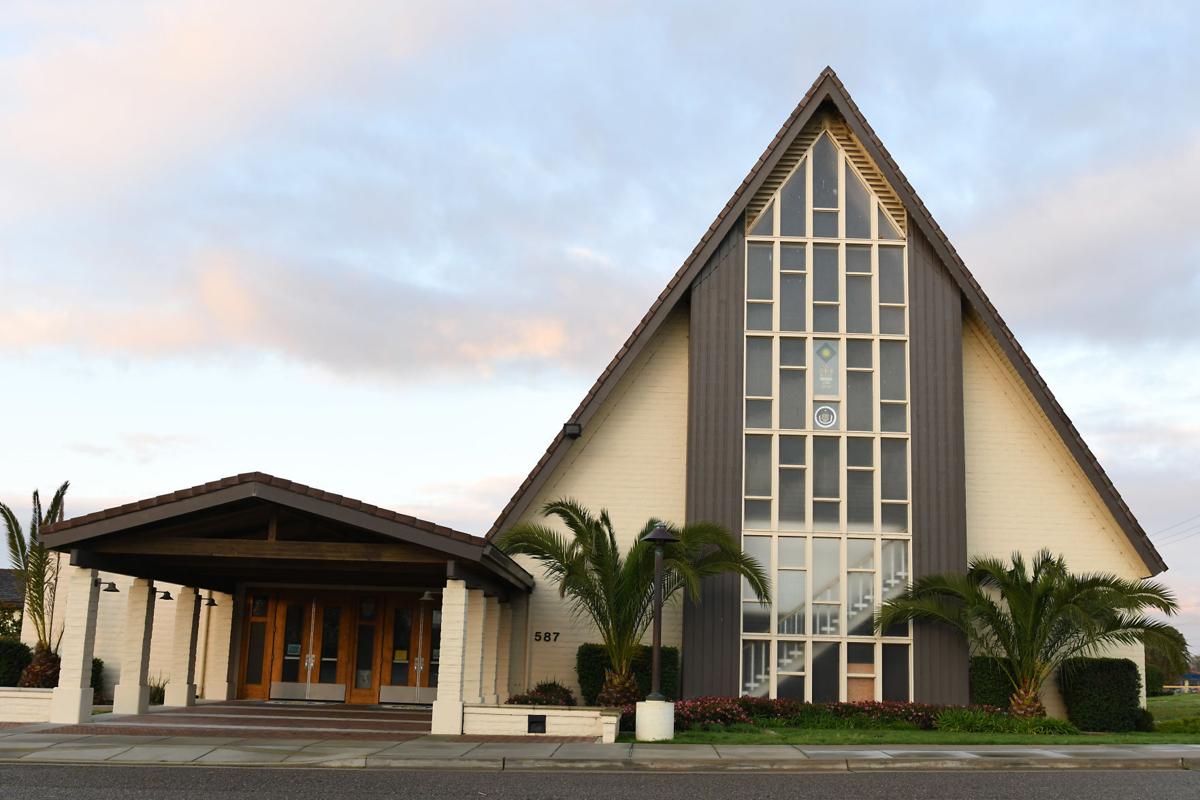 VANDENBERG AIR FORCE BASE -- In a year where COVID-19 has tested spirits across the country, Vandenberg's Chapel team has been hard at work helping to maintain the spiritual resiliency of Team Vandenberg.
For the base chaplains, a group that relies on social interaction, operating during a pandemic that requires social and physical distancing to maintain those regular lines of communication has been a challenge, according to SrA Sterling Crutcher, religious affairs airman for the 30th Space Wing Chapel.
"It was a difficult shift for the Chapel when the pandemic hit a year ago," said Crutcher. "One of our core competencies in the Air Force Chaplain Corps is to interact with Airmen and Guardians face-to-face wherever they're at - what we refer to as unit engagement. That is the area we see the most profound impact."
Despite the difficulties, the Vandenberg Chapel adapted to find other creative ways to maintain engagement across the base, whether through live streaming services, hosting virtual resources and events, or even providing regular morale calls to check in on Airmen undergoing COVID-19 related quarantine or isolation.
"Our Airmen and Guardians have endured a lot throughout this yearlong ordeal," said Chaplain Jordan Huggins. "COVID has elevated everyone's stress levels whether we realize it or not. It's important that we acknowledge that. It's okay to be stressed sometimes; it's okay to be anxious sometimes; it's okay to be depressed sometimes. What's NOT okay is to be those things and not get help. We're human. We need each other. Get help if you're hurting."
Crutcher and Huggins noted that this pandemic forced many people to stop and ask themselves, 'what is truly important?' They found the most common answers to this question over the past year were the three "Fs" of faith, family, and friendships. For those wanting to build up their spiritual resiliency, these challenging times can provide an opportunity to focus on strengthening these core elements, and the VAFB Chapel is ready to help with all three.
"Spirituality is a scientifically proven insulator against all kinds of mental, emotional, and social problems," said Huggins. "The VAFB Chapel offers a wide array of worship services and religious programs to help everyone better exercise their spirituality. As always, the Chaplain Corps also offers counseling with absolute and total confidence that whatever is said to that chaplain or religious affairs airman will never leave that conversation without exception. This is critical. The number one thing you can do to help manage stress is to talk to someone about it. Don't suffer in silence."
Chaplains make up part of a more extensive network of helping agencies and support services available to the base community. For Airmen and Guardians feeling the adverse effects of life during a pandemic, having a wide variety of support services can help ensure there is always someone to talk to.
"The good news is that it's not just the Chaplain Corps helping our people endure," said Crutcher. "We've seen the other helping agencies and, most importantly, the units rise to the occasion and help get people through these hardships. That's been encouraging for us to see."
For more information about Chapel services, call 606-5773 or check out the Chapel Services online.
Be the first to know
Get local news delivered to your inbox!