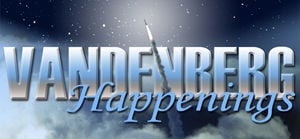 MOVIES: Vandenberg AFB Reel Time Theater. Phone: (805) 606-5565. Doors open 30 minutes before showing. Tickets: Adult $6, Child $4, 3D showings $8. Reel Time Theatre is closed Monday - Thursdays.
FRIDAY Nov 01: Hustlers (R) 1900
 SATURDAY NOV 02: Abominable (PG) 1400
TRAP AND SKEET SHOOTING: Friday at 08:30 – 15:30 at the Rod & Gun Club. Shooting clays with shotguns. Must be a Rod & Gun Club member. Contact 805-606-4560.
LEGO CLUB: Friday, 11-01 @ 15:30 at the Base Library. Contact 805-606-6414. Come participate in our free Lego challenges or freebuild on your own! Open to all ages. Come and build with a massive LEGO collection.
FIRST FRIDAY: Nov 1 @ 16:00 @ PCC E-Lounge. First Friday is a special night for Club members. Club members enjoy free appetizers and tasting from our Winery of the Month! Non-members can join for $10. This is until supplies last so come on by, sooner the better. Not a club member? Sign up today at memberplanet.com/vafbclubs
CANVAS & COCKTAILS: Nov 1 @ 18:00 – 20:00 at the Pacific Coast Club. This upbeat and creative class will have you painting a canvas that is uniquely yours with step by step instruction – by the end of the evening you will be wowed by the artwork you have created. Cost: $35/person includes canvas, paints and instruction. Call 805-606-3330 to make your reservations. Seats are limited to the first 10 people who sign up.
NERD NIGHT 'ANTI-SOCIAL HOUR': Nov 1 @ 18:00 – 21:00 @ Surf Lanes Bowling Center. Meet FSS Marketing at Surf Lanes Bowling for a night of board games, card games, and video games. We will have plenty of games available for you to enjoy! Nerd Night is free and open to all base affiliates 17 years and older. Sign up and receive a drawing ticket at the VAFB Library or Surf Lanes Bowling Center. Plus FREE pizza. Feel free to bring your own games and gear. We have plenty of tables for table top games as well as Wii-Us and Xbox 360s available for use. For questions about this event give FSS Marketing a call at 805-606-0276.
FIT-TO-FIGHT RUN: Friday Nov 1 @ 18:51 – 19:51 @ Fitness Center. Vandenberg's Fit-to-Fight Run's are scheduled for every First Friday of the month at the parade grounds. No dogs allowed. Call the Fitness Center at 805-606-3832 for more details.
OIL CHANGE 101: Sat. 11-02 @ 09:00 – 10:00 at the Auto Hobby Shop. Free. Let us teach you how to change your oil, air filter and check other fluids under the hood. Sign up at Outdoor Recreation. For questions contact the Auto Hobby Shop 805-606-5908
THUNDER ALLEY BOWLING: Saturday 19:00 – 22:00 at Surf Lanes Bowling Center. Thunder Alley happens every Saturday night. Popular music is available to play all of your favorite requests. The black lights make this evenings bowling program a fun way to spend some quality family time together. Cost: $13 adults, $11 kids. Contact 805-606-3209.
RIVER BEND BIKE PARK CLEANUP: Nov. 3 @ 08:00 – 14:00 @ River Bend Bike Park (Near A & Central in Lompoc). Requesting 10-15 people to assist with the cleanup of River Bend Bike Park for the City of Lompoc. Arrive at 0800; request is to assist with weeds, trash and ramp maintenance. Volunteers will be provided breakfast and lunch. Built by community volunteers for BMX and dirt bike enthusiasts, the River Bend Bike Park offers off-road trails and jumps for all levels.
PREDEPLOYMENT / REMOTE TOUR BRIEFING: Monday @ 13:30 – 14:30 at the Airman & Family Readiness Center in the Upstairs Classroom. Mandatory briefing for deployers within 60 days of deployment. Helps prepare members and their families for the deployment cycle. Provides resources for both member and families. Mandatory briefing for Unaccompanied Remote Tour if service member has a family who will be remaining behind. Helps prepare members and their families for the tour. Provides resources for both member and families. Families are highly encouraged to join their deploying spouse for the briefing. Sign-up by using the link below, or call to make an appointment with MSgt Glenn Walter at 805-606-0039.
CRAFT SESSIONS: Monday @ 15:00 – 16:00 at the Base Library. You must RSVP for these classes. Ask at the circulation desk or call 606-6414 to find out the current month's craft.
KEY SPOUSE INITIAL/BASIC TRAINING: Tuesday 10-29 @ 08:30 – 14:30 at the A&FRC. Contact Duane Purser 805 606-0039. Key Spouse Initial/Basic training is required training for Commander appointed Key Spouse & Key Spouse Mentors. Key Spouse & Key Spouse Mentors must be appointed in writing with a Letter of Appointment by the unit CC.
REINTEGRATION BRIEFING: Tuesday @ 08:30 – 08:45 in the A&FRC - Upstairs Classroom Contact MSgt Glenn Walter 805-606-0801. Mandatory Reintegration Briefing for members returning from deployment. Find tools and resources to help with the reintegration process. Families are encouraged to participate as well.
GI BILL BRIEFING: Tues. @ 08:00 – 10:00 at the Education Center, Bldg 13640 (641 Utah Ave). Cost is free. Contact 805-605-5904. A VA representative conducts this briefing for GI Bill information.
STORY TIME: Tuesday at 10:00, at the Library. Infant and toddler story time is geared to kids 0-2, who are still on their parents' lap and those who are going everywhere. Song, rhymes and puppets, too.
ROBOT BOOTCAMP: Tuesday @ 16:00 – 17:00 at the Base Library. Take an in depth look into various robots. For ages 10-15. Each month we will focus on a different robot giving you four separate courses, one per week, to get familiar with that month's bots. No charge. October Focus: Spheros. For more information come visit us or give us a call at 805-606-6414.
TUITION ASSISTANCE BRIEFING: Wednesday, 09:00, at the Education Center. Initial and follow-up counseling. For more information, 805-605-5904.
S.T.E.A.M.: Wednesday @ 13:30 – 14:30 at the Base Theater. Cost is free. Call 805-606-6414. Open to ages 7 and up. Learn to build and code robots, study the stars, create your own games, and so much more. 2 Oct – Renewable Energy.
SUPER HERO 5K FAMILY RUN: Wed. 11-06 @ 16:00. Call the Fitness Center at 805-606-3832 for more information.
MUSIC & MOVEMENT STORY TIME: Thurs. @ 10:00 – 11:00 at the Base Library. Contact 805-606-6414. Cost is free. Ages 0 to 5. Join in as kids get the chance to read books, sing, dance, and put together a craft.
LT. DAN BAND – EVENT VOLUNTEER REQUEST: 11-07 and 11-08 on the Balfour Beatty Community Center Lawn. Contact Ms. Josie Cordova at 805-606-5033. Support Requests: Stage Set up UOD: Closed toed shoes/warm layered clothes. Event Details: Enable unique community kinship opportunity; assist Gary Sinise Foundation presenting Lt Dan Band to entertain, inspire, and strengthen Armed Servicemen's pride since 2003. The concert is on 8 November from 1700-1900.
AIRMEN MAKERSPACE: Thursday @ 17:00 – 18:00 at the Base Library. Cost is free. All adult Library patrons are invited to come and explore our makerspace. Weekly demonstrations, workshops, and training sessions on all that you can create at the Library. For more information call POC Amy Touchette at 805-606-6414.
Be the first to know
Get local news delivered to your inbox!