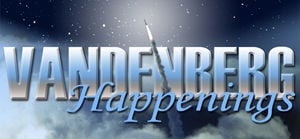 MOVIES: Vandenberg AFB Reel Time Theater. Phone: (805) 606-5565. Doors open 30 minutes before showing. Tickets: Adult $6, Child $4, 3D showings $8. Reel Time Theatre is closed Monday - Thursdays. 
FRIDAY JAN 10: 21 Bridges (R) 1900
SATURDAY JAN 11: Frozen 2 (PG) 1400; Knives Out (PG-13) 1900
SUNDAY JAN 12: A Beautiful Day In The Neighborhood (PG) 1400
TRAP AND SKEET SHOOTING: Friday at 08:30 – 15:30 at the Rod & Gun Club. Shooting clays with shotguns. Must be a Rod & Gun Club member. Contact 805-606-4560.
SPENDING PLAN FOR THE NEW YEAR: 01-10 @ 11:30 – 12:30 at the A&FRC, 706 Washington Ave. Bldg 10122. Contact Sue Voshel 805-605-8553. Create and follow a budget for establishing financial control and direction for the New Year! Making a financial plan will help you realize your financial dreams for the New Year.
TRIVIA NIGHT: Friday, 18:00 - 20:00, in the Pacific Coast Club E-Lounge. Grab some friends and test your trivia knowledge. We'll be having a great time with prizes for the winners. Free admission to all participants. The winning team of each round wins an FSS Gift Card. See the Trivia game rules at 30fss.com/trivianightrules. Call 805-606-3330 for more information.
THUNDER ALLEY: Sat. @ Surf Lanes Bowling Center. Thunder Alley happens every Saturday night from 1900 to 2200 hours. Popular music is available to play all of your favorite requests. The black lights make this evenings bowling program a fun way to spend some quality family time together. Adults: $15.00, kids: $12.00.
You have free articles remaining.
PREDEPLOYMENT / REMOTE TOUR BRIEFING: Monday @ 13:30 – 14:30 at the Airman & Family Readiness Center in the Upstairs Classroom. Mandatory briefing for deployers within 60 days of deployment. Helps prepare members and their families for the deployment cycle. Provides resources for both member and families. Mandatory briefing for Unaccompanied Remote Tour if service member has a family who will be remaining behind. Helps prepare members and their families for the tour. Provides resources for both member and families. Families are highly encouraged to join their deploying spouse for the briefing. Sign-up or call to make an appointment with MSgt Glenn Walter at 805-606-0039.
REINTEGRATION BRIEFING: Tuesday @ 08:30 – 08:45 in the A&FRC - Upstairs Classroom Contact MSgt Glenn Walter 805-606-0801. Mandatory Reintegration Briefing for members returning from deployment. Find tools and resources to help with the reintegration process. Families are encouraged to participate as well.
NEWCOMERS ORIENTATION: Tuesday 01-14 @ 07:30 – 11:00. Contact Jennifer Barbour 805-606-0039. Provides orientation brief to permanent party Active Duty, Civilian, and Family Members on issues concerning base mission and base agencies. Please arrive before 0730 as we close the door for no further entrance for the briefing. Sign up by contacting your Unit's CSS.
VOLUNTEER AT VANDENBERG THIRFT STORE: Tues. @ 09:30 – 14:00 at the Vandenberg Thrift Store, Building 11180 (Located across from the Fire Station at New Mexico & Iceland behind the Arts & Craft Center). Contact Ms. Mari Smith at 805-606-3128. Looking for 2-3 volunteers per day. Volunteers are able to participate and help with our many different areas in the store, such as consignments, bargain corner, and office tasks, assistance with Military Uniform inspections and sorting, and many more.
STORY TIME: Tuesday at 10:00, at the Library. Infant and toddler story time is geared to kids 0-2, who are still on their parents' lap and those who are going everywhere. Song, rhymes and puppets, too.
TRAP AND SKEET SHOOTING: Wed. at 08:30 – 15:30 at the Rod & Gun Club. Shooting clays with shotguns. Must be a Rod & Gun Club member. Contact 805-606-4560.
TUITION ASSISTANCE BRIEFING: Wednesday, 09:00, at the Education Center. Initial and follow-up counseling. For more information, 805-605-5904.
MUSIC & MOVEMENT STORY TIME: Thursday @ 10:00 – 11:00 at the Base Library. No charge. Call 805-606-6414. Ages 0 to 5. Join in as kids get the chance to read books, sing, dance, and put together a craft.
CHINA PEAK SKI TRIP:  Friday, 17 Jan through Monday, January 20th (MLK Holiday Weekend) @ China Peak Resort. Cost is $300 Single Airmen, $700 all other DOD-ID holders. Ages 18+ Join ODR as we take to the hills to shred some powder 17-20 January! For this long weekend, we are headed to China Peak Resort, which is this side of the hill from Mammoth. Accommodations include a picturesque cabin overlooking Lake Huntington, just minutes from the slopes. Registration includes: transportation, lift tickets (2-days), rentals (2-days), and accommodation in a bunkhouse-style cabin (heated, linens-provided, full kitchen, wi-fi, game room, and more) Register in person at ODR, Building 10250. Payment due at time of registration.