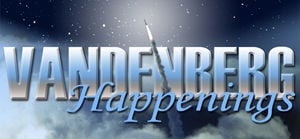 MOVIES: Vandenberg AFB Reel Time Theater. Phone: (805) 606-5565. Doors open 30 minutes before showing. Tickets: Adult $6, Child $4, 3D showings $8. Reel Time Theatre is closed Monday - Thursdays. 
FRIDAY DEC 13: TERMINATOR (R) 1900
SATURDAY DEC 14 – 1917 (1700). Distributor Advance Appreciation Screening– Free Admission – Rated R.
SUNDAY DEC 15: TERMINATOR (R) 1400
PRE-SEPARATION – MY TRANSITION BRIEFING: 12-13 @ 08:30 – 10:30 at the Airman & Family Readiness Center. Individual pre-separation briefing for all military leaving the military. TAP Resiliency briefing to follow. Topics cover special issues, considerations for families, support systems, value of a Mentor, and stress management. To register contact the Tap Counselors: Linda Crowder: 805-606-9958; linda.crowder@us.af.mil or Brian Robertson: 805-605-2029; brian.robertson.9@us.af.mil
TRAP AND SKEET SHOOTING: Friday at 08:30 – 15:30 at the Rod & Gun Club. Shooting clays with shotguns. Must be a Rod & Gun Club member. Contact 805-606-4560.
TRIVIA NIGHT: Friday, 18:00 - 20:00, in the Pacific Coast Club E-Lounge. Grab some friends and test your trivia knowledge. We'll be having a great time with prizes for the winners. Free admission to all participants. The winning team of each round wins an FSS Gift Card. See the Trivia game rules at 30fss.com/trivianightrules. Call 805-606-3330 for more information.
BREAKFAST WITH SANTA: Sat. 12-14 @ 09:00 – 11:00 in the Pacific Coast Club Ballroom. Join us for a traditional breakfast with a special guest appearance from Santa. Pricing: Youth Members – $12 / Adult & $8 / Child; Non-Members – $14 / Adult & $8 / Child (First two children's tickets are as listed, additional children $5/ticket). Activities will include a personal visit and photo opportunity with Santa, seasonal arts and crafts, reindeer games, holiday music and sing-along with the School Age Care Choir Club. For additional information, contact the Youth Center at 606-2152.
You have free articles remaining.
UFC FIGHT NIGHT: 12-14 @ 18:00 – 21:00 at the PCC. Contact 805-606-3330. Welterweights Usman vs. Covington mixed martial arts event produced by the Ultimate Fighting Championship televised from the T-Mobile Arena in Paradise, Nevada. Doors open at 1800; Fight time 1900. Full bar available & snack buffet included with price of admission. Entrance fees: Members, $5; Non-Members $10.
PREDEPLOYMENT / REMOTE TOUR BRIEFING: Monday @ 13:30 – 14:30 at the Airman & Family Readiness Center in the Upstairs Classroom. Mandatory briefing for deployers within 60 days of deployment. Helps prepare members and their families for the deployment cycle. Provides resources for both member and families. Mandatory briefing for Unaccompanied Remote Tour if service member has a family who will be remaining behind. Helps prepare members and their families for the tour. Provides resources for both member and families. Families are highly encouraged to join their deploying spouse for the briefing. Sign-up or call to make an appointment with MSgt Glenn Walter at 805-606-0039.
CRAFT SESSIONS: Monday @ 15:00 – 16:00 at the Base Library. You must RSVP for these classes. Ask at the circulation desk or call 606-6414 to find out the current month's craft.
COMPUTER SCIENCE EDUCATION WEEK: Friday 13 Dec, 1500-1630at the Base Library. No charge. Call 805-606-6414. Come join us at the library for Computer Science Education Week, 09-13 Dec. During this week we will learn the history of coding and fun ways to apply it. Tea and Coding with Ada Lovelace.
STORY TIME: Tuesday at 10:00, at the Library. Infant and toddler story time is geared to kids 0-2, who are still on their parents' lap and those who are going everywhere. Song, rhymes and puppets, too.
VOLUNTEER AT VANDENBERG THIRFT STORE: Tues. @ 09:30 – 14:00 at the Vandenberg Thrift Store, Building 11180 (Located across from the Fire Station at New Mexico & Iceland behind the Arts & Craft Center). Contact Ms. Mari Smith at 805-606-3128. Looking for 2-3 volunteers per day. Volunteers are able to participate and help with our many different areas in the store, such as consignments, bargain corner, and office tasks, assistance with Military Uniform inspections and sorting, and many more.
GLOBAL HEARTS HOLIDAY DINNER EVENT: Wed. 12-18 @ 17:00 – 19:00 at the Breakers Dining Facility. Come join the Global Hearts Annual Holiday Event at the Breakers dining facility. Enjoy a great meal provided by the center, holiday decorations, picture opportunities, and fun games for adults and kids. Please RSVP by 13 December to MSgt Glenn Walter, 805-606-0801, glenn.walter@us.af.mil.
MUSIC & MOVEMENT STORY TIME: Thursday 12-19 @ 10:00 – 11:00 at the Base Library. No charge. Call 805-606-6414. Ages 0 to 5. Join in as kids get the chance to read books, sing, dance, and put together a craft.