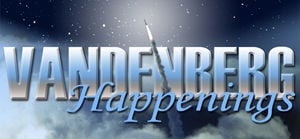 MOVIES: Vandenberg AFB Reel Time Theater. Phone: (805) 606-5565. Doors open 30 minutes before showing. Tickets: Adult $6, Child $4, 3D showings $8. Reel Time Theatre is closed Monday - Thursdays.
FRIDAY JAN 24: Dark Waters (PG-13) 1800
SATURDAY JAN 25: Jumanji: The Next Level (PG-13) 1400; Black Christmas (PG –13) 1700
SUNDAY JAN 26: Cats (PG) 1400
TRAP AND SKEET SHOOTING: Friday, at 08:30 – 15:30 at the Rod & Gun Club. Shooting clays with shotguns. Must be a Rod & Gun Club member. Contact 805-606-4560.
GIVE PARENTS A BREAK / PARENTS NIGHT OUT: Friday @ 18:39 – 19:39 at the Youth Center. The Give Parents a Break program provides childcare for eligible parents who are subject to unique stresses due to the nature of military life including deployments, remote tours of duty, and extended working hours. Patrons without referral certificates may register for our Parents Night Out (PNO) program held in conjunction with GPAB and pay a flat rate of $25.00 per child for the evening. For additional information and to register, contact the CDC (805-606-1555) or SAC/Youth Center (805-606-2152).
VANDY-CON: Saturday, 25 January from 1200-1600 at the Pacific Coast Club. Grab those capes and come to Vandenberg's inaugural "Vandy-Con" 2020. This FREE family-friendly event includes gaming, comics, sci-fi, fantasy, anime and pop culture. Food and drinks available for purchase during event. Get ready for
Cosplay Costume Contest (Prizes for Most Crafty Costume, Best Family Costume. Grand Prize for Most Realistic Costume) No functional props or weapons allowed. Simulated or costume-weapons are allowed, subject to prior approval by security upon entrance to the event.
Local Vendors featuring graphic novels, comics, drawings, and more.
Live Character Photo Ops
AAFES Vendors (some are cash only)
Games
Sponsor Booths
Guest Speakers
You have free articles remaining.
THUNDER ALLEY: Sat. @ Surf Lanes Bowling Center. Thunder Alley happens every Saturday night from 1900 to 2200 hours. Popular music is available to play all of your favorite requests. The black lights make this evenings bowling program a fun way to spend some quality family time together. Adults: $15.00, kids: $12.00.
SPORTING CLAYS "GOLF WITH A SHOTGUN:" Sunday @ 08:00 at the Rod & Gun Club. Contact 805-606-4560. Simulates the unpredictability of live-quarry shooting, offering a great variety of trajectories, angles, speeds, elevations, distances, and target sizes.
PREDEPLOYMENT / REMOTE TOUR BRIEFING: Monday @ 13:30 – 14:30 at the Airman & Family Readiness Center in the Upstairs Classroom. Mandatory briefing for deployers within 60 days of deployment. Helps prepare members and their families for the deployment cycle. Provides resources for both member and families. Mandatory briefing for Unaccompanied Remote Tour if service member has a family who will be remaining behind. Helps prepare members and their families for the tour. Provides resources for both member and families. Families are highly encouraged to join their deploying spouse for the briefing. Sign-up or call to make an appointment with MSgt Glenn Walter at 805-606-0039.
REINTEGRATION BRIEFING: Tuesday @ 08:30 – 08:45 in the A&FRC - Upstairs Classroom Contact MSgt Glenn Walter 805-606-0801. Mandatory Reintegration Briefing for members returning from deployment. Find tools and resources to help with the reintegration process. Families are encouraged to participate as well.
STORY TIME: Tuesday at 10:00, at the Library. Infant and toddler story time is geared to kids 0-2, who are still on their parents' lap and those who are going everywhere. Song, rhymes and puppets, too.
TRAP AND SKEET SHOOTING: Wed. at 08:30 – 15:30 at the Rod & Gun Club. Shooting clays with shotguns. Must be a Rod & Gun Club member. Contact 805-606-4560.
TUITION ASSISTANCE BRIEFING: Wednesday, 09:00, at the Education Center. Initial and follow-up counseling. For more information, 805-605-5904.
HIRING EVENT: Tues, 1-28 @ 11:00 – 13:00 at the Pacific Coast Club. Contact 805-606-0039. On-site interviews network with Central Coast employers. Open to all with base access.
MUSIC & MOVEMENT STORY TIME: Thursday @ 10:00 – 11:00 at the Base Library. No charge. Call 805-606-6414. Ages 0 to 5. Join in as kids get the chance to read books, sing, dance, and put together a craft.