Base leadership from the 30th Space Wing and Combined Force Space Component Command received COVID-19 vaccinations during their visit to the 30th Medical Group point of distribution, Jan. 8 at Vandenberg Air Force Base. Since the first shipment of COVID-19 vaccine arrived at Vandenberg AFB on Jan. 6, vaccinations have been administered as part of Operation Fight Back. Base leadership included (from left to right): CMSgt Heath Jennings, CFSCC command chief; CMSgt Jason Delucy, 30 SW command chief; Brig. Gen. Michael Conley, CFSCC deputy commander; Maj. Gen. DeAnna Burt, CFSCC commander; Col. Anthony Mastalir, 30 SW commander; Ronald Cortopassi, 30 SW executive director; and Col. David Rickards; 30 SW director of staff. All received their initial COVID-19 vaccination in line with the Department of Defense COVID-19 vaccine plan.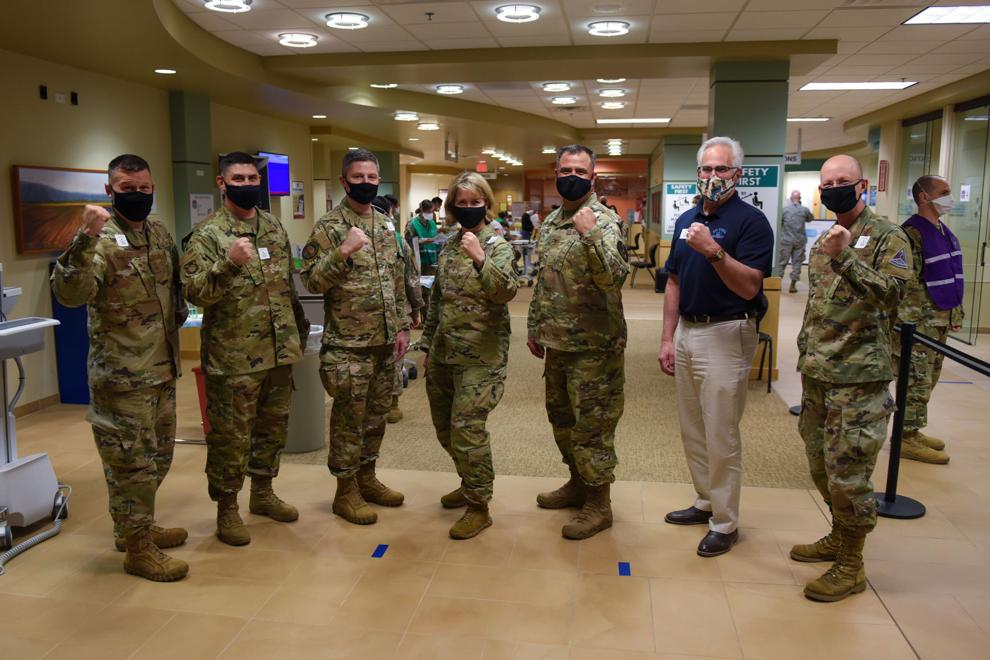 Be the first to know
Get local news delivered to your inbox!