More aircraft and more people are expected to attend the annual Santa Ynez Airport Day from 10 a.m. to 4 p.m. Saturday, when old military, newer private and local government planes and helicopters will be parked on the tarmac for up-close viewing.
Admission is free for the event at the Santa Ynez Airport, located just off Highway 246 on the east side of Santa Ynez.
Aircraft owners also will be on hand to talk about their flying machines and show some of their features, free food will be available and kids who sign up early will get a chance to take a free airplane ride over the Santa Ynez Valley.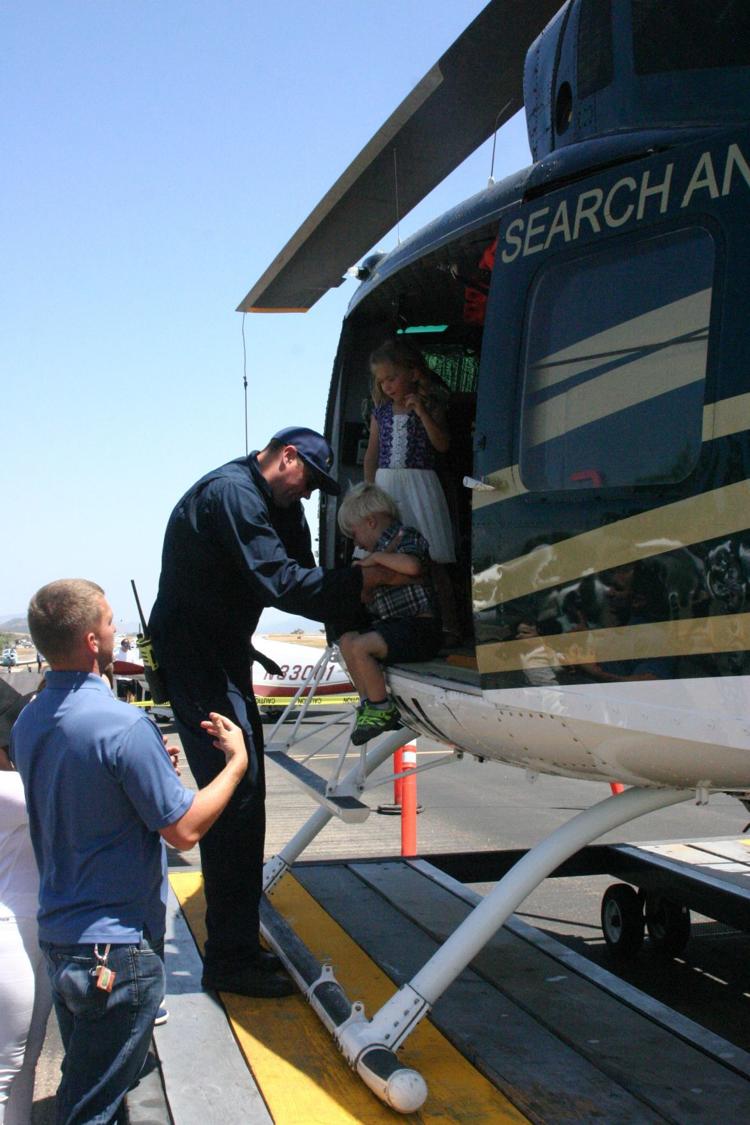 "We expect more planes and we expect an increase in people," Richardson said, adding that an estimated 1,500 people attended last year's event and as many as 2,000 are expected this year.
"We'll have a World War II trainer, a T-1," he said. "The sheriff's big helicopter — I think it's a Night Hawk — will be there."
Flat Fender Friends will have military jeeps on display, and Santa Barbara County Fire Department will bring out the new large ladder truck stationed in Solvang, Richardson said.
A couple of vendors will be set up in the display tent, where physics experiments will take place, CPR will be demonstrated and recruiters from the Army, Air Force and Marines will be available, he said.
At 9 a.m., children and youths can sign up for free airplane rides, which are scheduled to begin at 10 a.m.
Four youths will receive flight school scholarships administered by local Chapter 491 of the Experimental Aircraft Association.
"We have four wonderful applicants," Richardson said.
Two will receive scholarships for 19 hours of ground school and flight training.
"That should take them to their solo if they press it," Richardson said.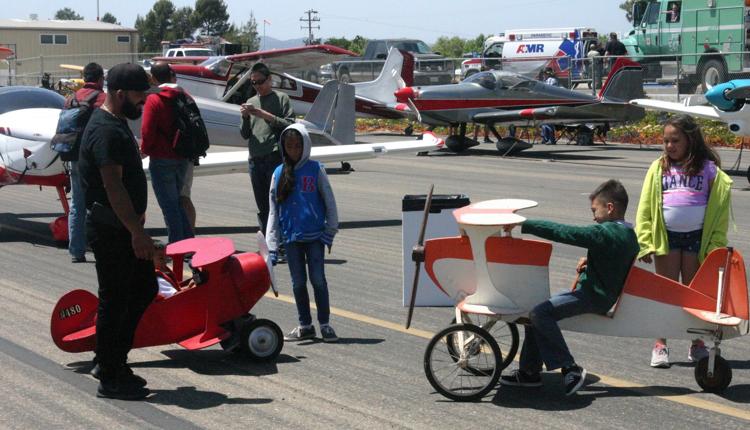 Two others will receive scholarships for one hour of ground school and flight training.
"We encourage them to reapply next year," Richardson added.
The youths will also receive flight manuals, a log book, a compass and a plaque.
Funds for a flight instructor and aircraft rental are provided by the scholarship, which is made possible by contributions and grants from the Santa Ynez Band of Chumash Indians, the Santa Ynez Valley Airport Authority and the Rotary Club, said Robert "Captain Bob" Perry, a member of the Aircraft Owners & Pilots Association and an Airport Support Network volunteer.
"We'll present those [scholarships] about 11:45," Richardson said. "We have a flatbed truck as a stage set up in front of the chow tent, which will open at noon."
Inside the tent, the Rotary Club will serve up free lunches of hot dogs and hamburgers with chips and a drink, and organizers also hope to offer free snow cones.
"This is a totally free day," Richardson said. "Don't bother to bring your wallet. … We just encourage people to come out and enjoy themselves."
An estimated 1,200 people, including many families with children, landed at Airport Day on Saturday to check out aircraft from pre-World War I…