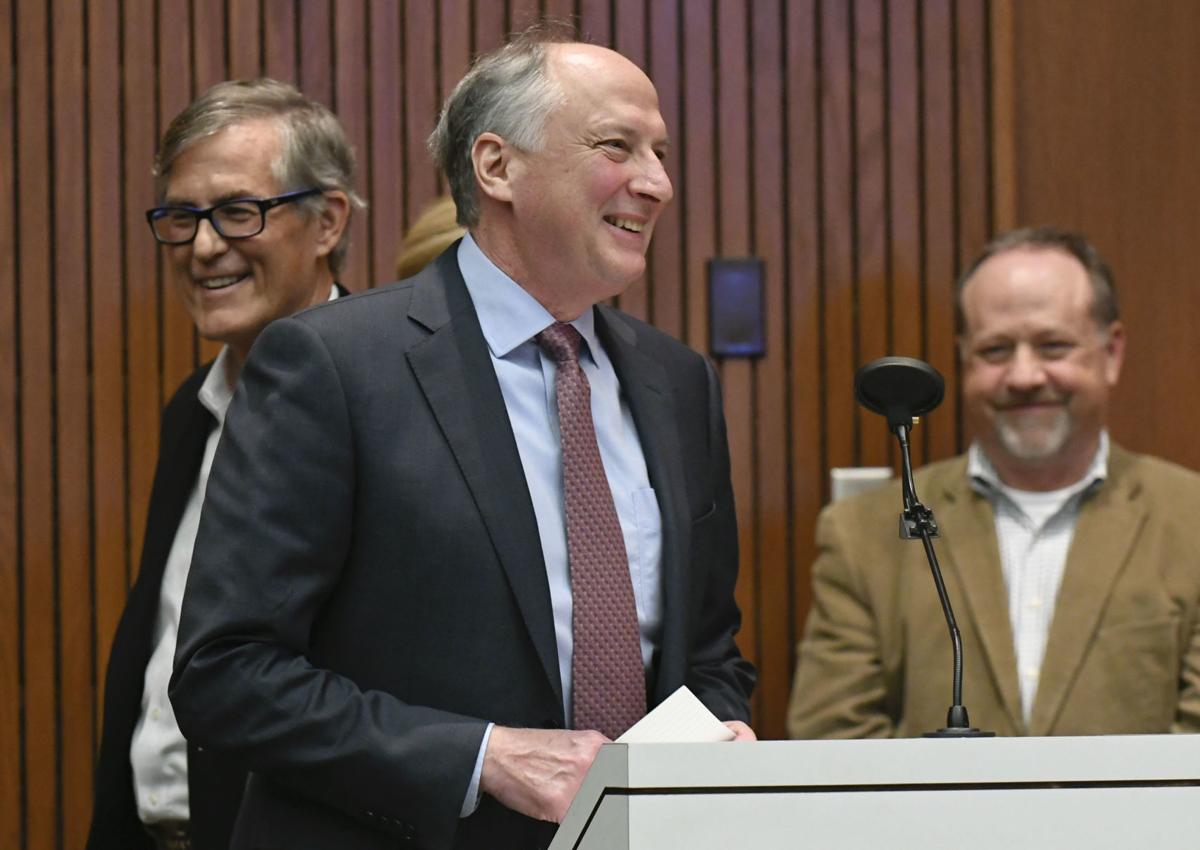 A renewed push for a space center complex in the Lompoc Valley was formally launched Tuesday night as backers of the project unveiled details for an enterprise that one of them described as a potential "national treasure."
The pitch was made to the Lompoc City Council as part of an information-only presentation. The interactive proposal included a short video that highlighted the entertainment and educational opportunities for the project, as well as the geographic benefits specific to the Lompoc Valley, which is home to the country's West Coast launch sites at Vandenberg Air Force Base.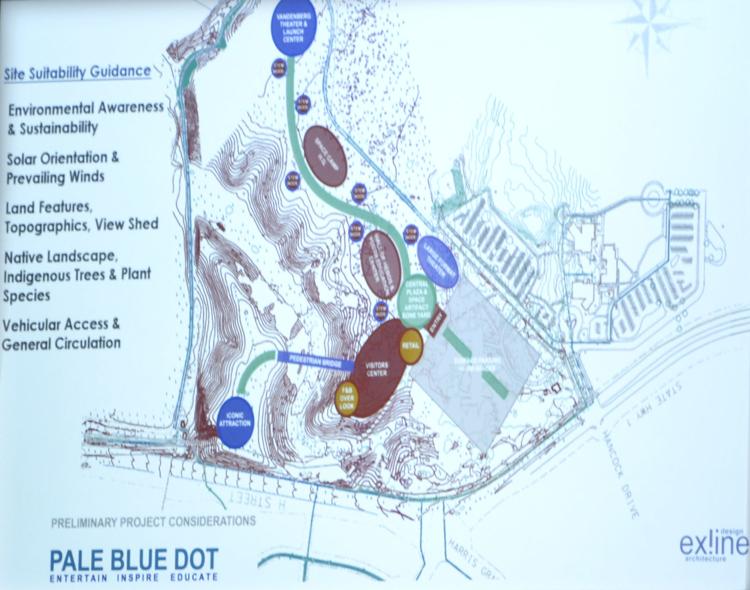 The presenters expanded on some of those same points and asked the City Council to enter into a 12-month exclusive negotiation agreement for the project. That request, which would give this project's leadership team exclusive rights on negotiations for the land during the agreement period, is set to be discussed by the council at a later date that hasn't yet been determined.
Steve Francke, representing a firm he said was named Pale Blue Dot Ventures, was enthusiastic as he discussed the potential of the project, even as he noted that several other similar proposals had failed to get off the ground.
"We really have a unique opportunity to build an entertainment and education destination right here up the street, not far from where we stand," Francke said to the council. "I know it's been tried several times, but we think that we have a compelling opportunity now, and now is the time to do that — to tell the story and advance the science and story of space and space exploration.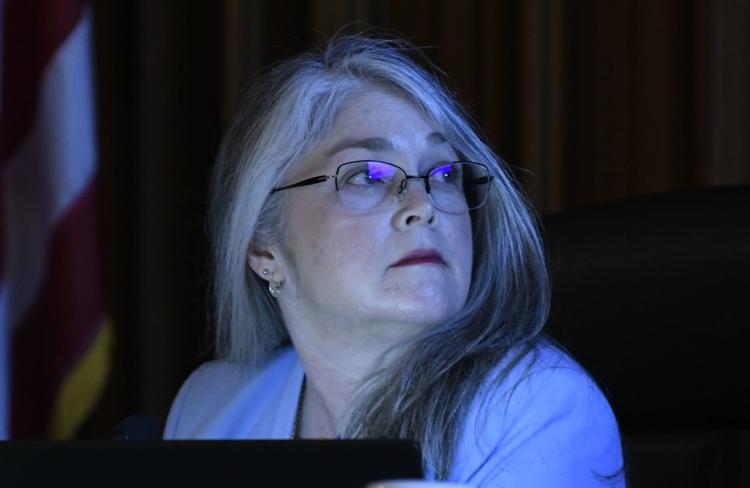 "We're not kidding," he added, "we have every intention of building a national treasure right here in Lompoc."
The most recent attempt at a space center project in Lompoc ended in December 2015, when businesswoman Eva Blaisdell, who led that push, had her negotiating agreement with the city terminated after she failed to provide information requested by the city.
Like Blaisdell's proposal, the pitch that was made Tuesday night also centered on building the multiuse complex on a plot of city-owned land between North H Street and Hancock College's Lompoc Valley campus.
Bob Allen, the creative lead for the project, touted what he described as an extensive personal history in the theme park industry and said that the organizers had done their due diligence and were prepared to move forward and bring the project to reality.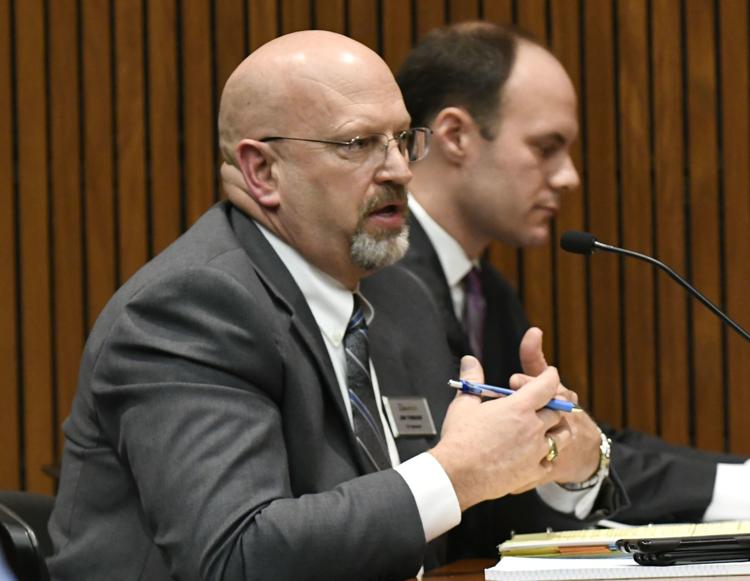 "We met yesterday in Los Angeles with our group of financial (and) legal advisers and, suffice it to say, they were very interested in the outcome of our presentation to you and we feel very confident, with their input, that this project is fundamentally financeable," Allen said.
Mayor Jenelle Osborne asked the project leaders if they had any issues with the terms of the exclusive negotiation agreement that was extended to Blaisdell four years ago. Francke said they did not.
"Having reviewed the past documents, I didn't see anything in there that wasn't actually, frankly, prudent and expected," he said.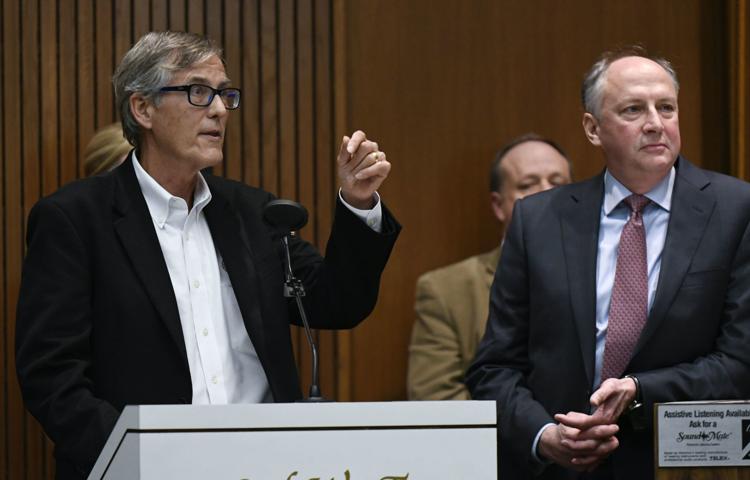 Allen said that he and Francke had already invested about $250,000 into the project and had identified other financial backers.
"We wouldn't be here if we didn't believe, from a legitimate data-driven perspective, that this would work," he said.
The project, according to Tuesday's presentation, would include multiple buildings and amenities, such as a visitor's center and two theaters, and would also provide several educational programs, including a multiday space camp.
The project leads pointed to possible economic benefits, including job creation, rises in hotel tax revenue and increased visitation to the city.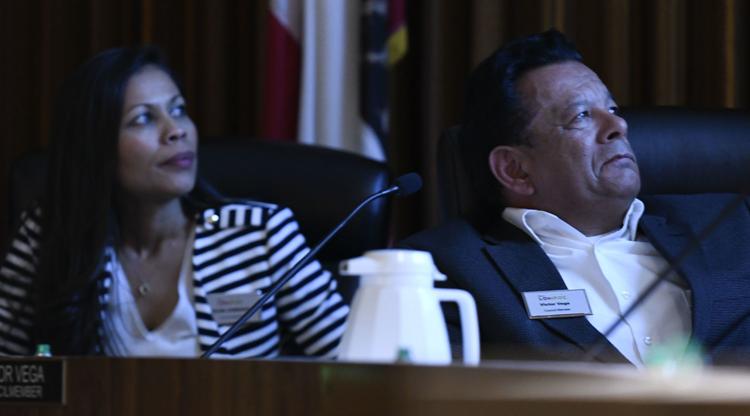 The proposed timeline, which was presented as the average for a project of this type, suggested that construction could begin in late 2020 and operation could start in late 2022. Those projections are subject to various factors, however.
Councilman Victor Vega made the first motion to have the project brought back for council discussion at a later date. That motion quickly got its two needed supporters as Osborne and Councilman Dirk Starbuck agreed.
"Thank you very much for making a wonderful presentation," Osborne said, wrapping up the discussion, "and thank you, Mr. Francke, for continuing to endeavor into potentially providing us with a space museum and activity center."
Willis Jacobson covers the city of Lompoc for Lee Central Coast Newspapers. Follow him on Twitter @WJacobsonLR.
Get local news delivered to your inbox!
Subscribe to our Daily Headlines newsletter.