Held at the Santa Maria Fairpark, this year's festival, which will run through Sunday, will feature new activities as well as the some of the most-loved acts of previous years, said Shelly Cone, public relations manager for the Fairpark.
Cone said organizers are expecting around 70,000 visitors during the course of the three-day festival, which will be open from noon to 10 p.m. each day.
The most popular attraction each year is often the strawberry tasting organized by the California Women for Agriculture. Held in the Strawberry Pavillion from noon to 4 p.m., the tastings provide participants the opportunity to judge different varieties of locally grown berries.
In addition to the tastings, local growers like Little Pete's Farms will have stands with berries for sale.
The featured attraction for this year's festival is the Motorcycles, Monster Trucks and Quad Wars, which is returning for the first time in several years. The show takes place on Saturday at 2 p.m. and requires a separate $15 admission fee.
The extreme motorsports event is meant to be a display of hair-raising stunts and jumps, said John Borba, who organized the show.
"They'll fly 80 feet through the air and 30 feet up in the air doing all sorts of tricks," he said. "It's one of those edge-of-your-seat kind of things to watch."
During the show, audience members will see several types of monster trucks, freestyle motocross riders and a racing competition involving large quad vehicles.
You have free articles remaining.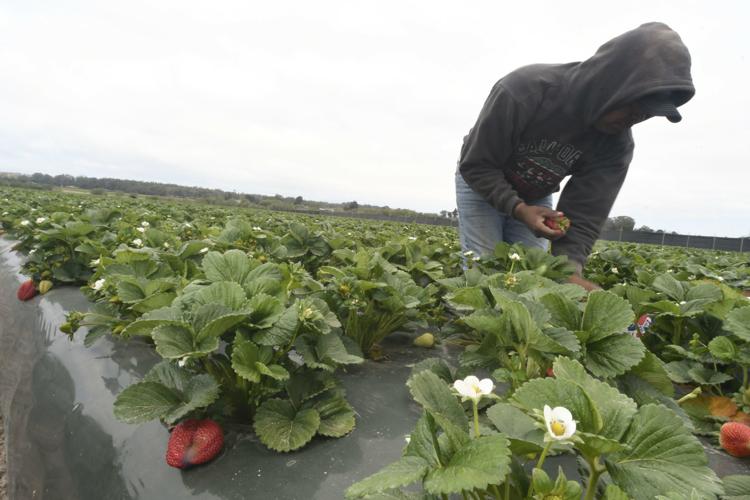 "They do as exciting of stuff as they can to get the approval of the crowd," he said. "As with any performer, you really want to give it up for your customer."
In addition, festivalgoers can purchase tickets for a "modern-day elephant ride" on one of the monster trucks before and after the show.
It's one of the most popular events, Borba said. "Where else can you go to ride in a real monster truck?"
For thrill-seeking attendees, several new carnival rides from Midway of Fun will also be making an appearance this year, including the OMG!, Berry go Round, Flying Elephants, Lost Mine and Star Tower. 
Scott Landry, who is appearing at the festival for the second time, will perform his "Chef Landry's Cajun Comedy Cooking Show."
Close to 700 people gathered April 3 in Santa Maria for the Strawberry Industry Recognition Dinner to celebrate the individuals and businesses…
Landry, a chef who has prepared food for a variety of celebrities, including the royal family of England during a decades-long career, said he will be cooking with strawberries during each of his shows, which will be held at 12:30 p.m., 2:30 p.m. and 6:30 p.m. each day.
Some of the dishes planned include strawberries dipped in Grand Marnier-laced chocolate and Strawberry Delight, a Southern dessert made of strawberries, whipped cream and butter pecan cookie.
"The audience is going to get a taste of everything we make," he said.