An Orcutt couple has come up with an easier way to build a treat delivery system than one made internet-famous by a guy in Chicago, and they've posted a fun DIY video on their new YouTube channel, hoping for a viral response.
Jaimie and Jessy Glazewski have tested their creation on friends' children and plan to put it into service Halloween night outside their home on Valley View Drive.
"Our yard is about 5 feet above the sidewalk," Jaimie said. "People will walk by and candy will shoot out at them."
The candy chute is a way to deliver treats to little goblins and ghouls while adhering to Santa Barbara County Public Health Department's guidelines for Halloween night trick-or-treating to maintain social distancing.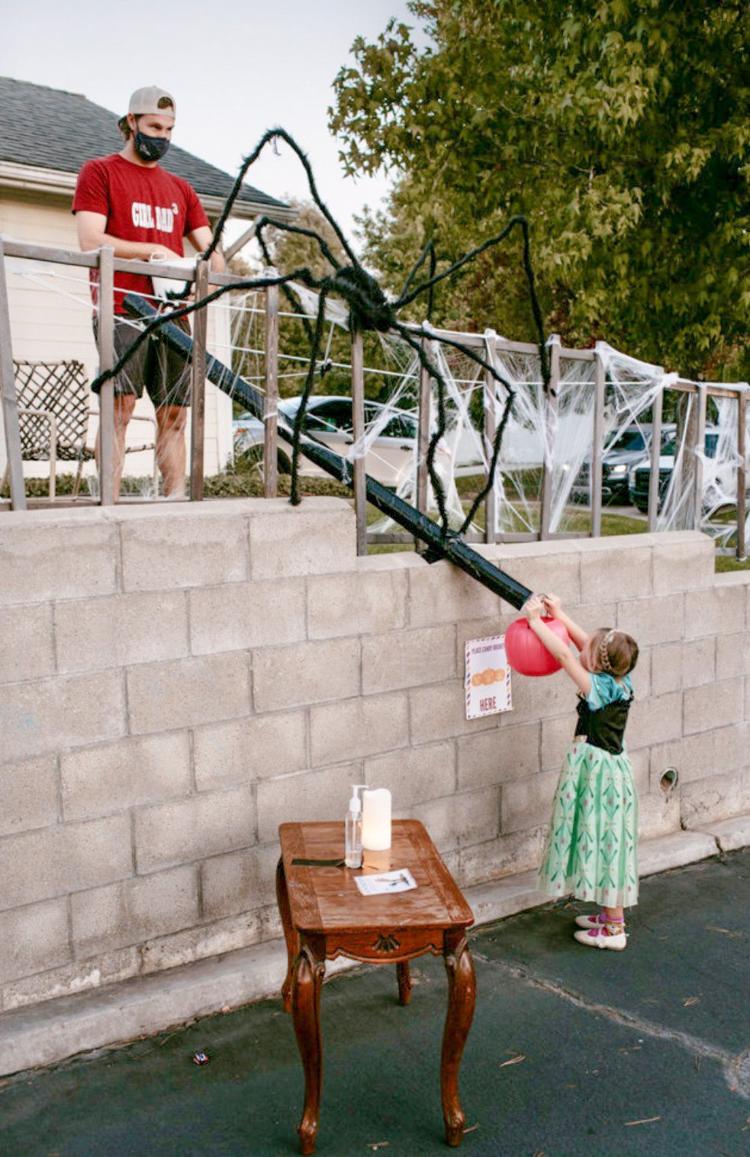 Jaimie said she and Jessy had seen the Chicago man's viral video showing how to make a candy chute using PVC pipe and wanted to do a similar video for her new YouTube channel jaimienay.
She had already done do-it-yourself videos for her channel about making candy corn decorations, sorting laundry for two kids in less than 10 minutes and making four Halloween decorations for $8 with stuff bought at a dollar store.
But she said they also knew that most people might not have a saw to cut a section of PVC pipe, so they sat down to brainstorm an alternative.
"I said, 'Let's see, what's round? Oh, we can use Pringles cans,'" she recalled. "So we sat at the table with the camera rolling the whole time and used scissors to cut the bottoms off [the cans]. We put them together using duct tape. Then we rolled the whole thing with duct tape, and it came out exactly 6 feet [long]."
Glazewski said they had already priced a 10-foot section of PVC pipe at $12, which would have to be cut at the hardware store or at home. It turned out the eight cans of Pringles cost … $12. But there was a bonus.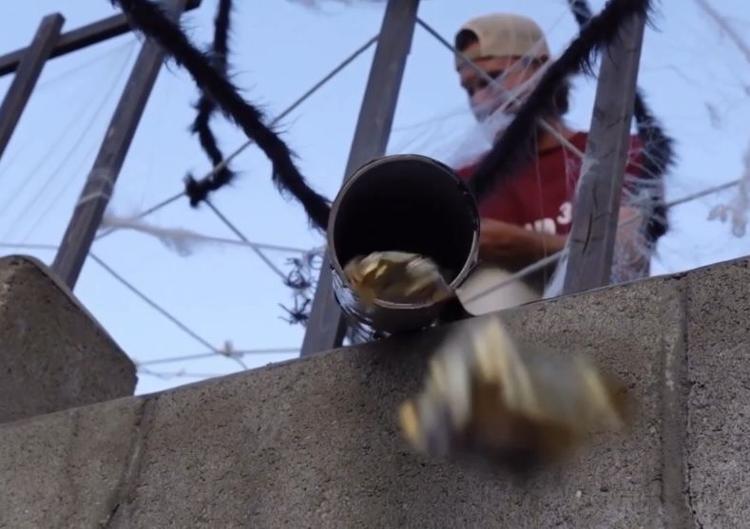 "We were eating Pringles for days," Gazewski said.
The candy chute worked just fine in testing, she said, although little children had more trouble catching the flying treats than the older kids.
But Jessy built big spider webs across the fence alongside their house, and they have a big, black, long-legged spider that will perch atop the chute come Halloween night.
She's hoping people will not only watch the video to learn the tricks of building the chute but will also enjoy watching their kids receiving treats from it "just because it's different, kind of quirky and kind of weird."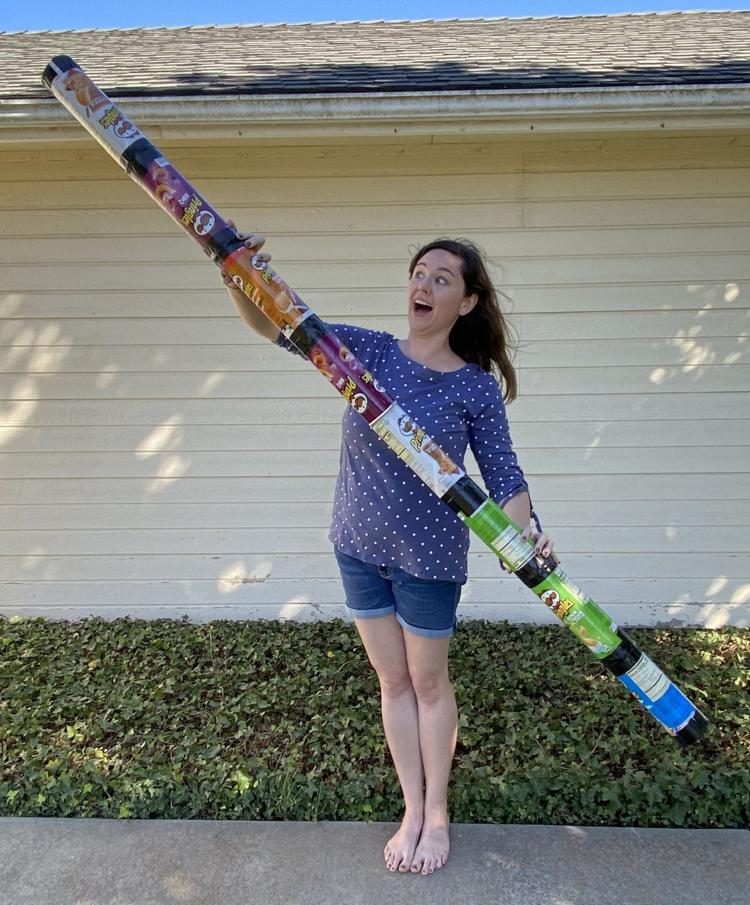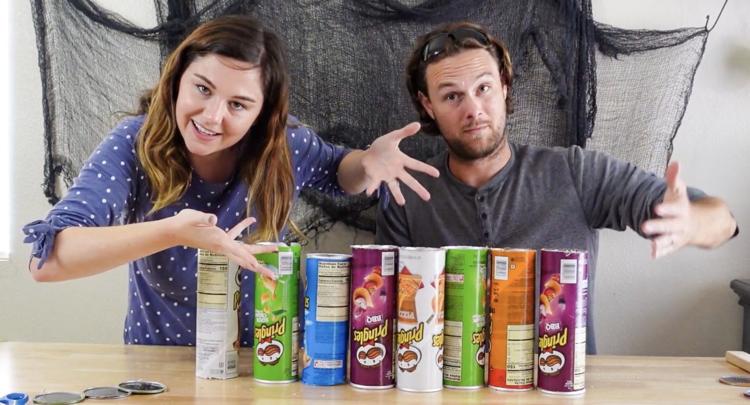 Concerned about COVID-19?
Sign up now to get the most recent coronavirus headlines and other important local and national news sent to your email inbox daily.