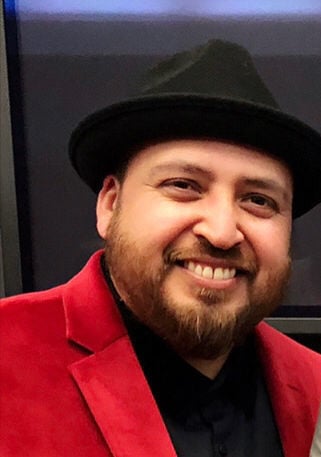 De La Cruz, according to the peace prize committee, is not a well-fixed preacher with a mammoth worship center and TV channel. Instead, he earns his living estimating paving jobs. His congregation meets at The Events Center, and his ministry takes place wherever he happens to be whenever he has a chance to build relationships.
"Relationships are intentional," he said during a recent coffee shop interview.
His preferred targets are often not adults but youth. His customary conversation-starter is often not a Bible story but counting off ("ones come to this corner, twos over there, threes …"). He gives each group a task and a time limit. Participation is rewarded.
A record-breaking 264 community members joined together to help improve Lompoc on Saturday as part of the national Make a Difference Day campaign.
You have free articles remaining.
De La Cruz came to public attention this spring during a Lompoc City Council meeting in which most speakers' suggested path to peace was to immediately increase the city's police presence. De La Cruz instead emphasized support for youth, financial and otherwise.
"We're on the path of reconciliation, love and peace," he said. "The change I'm talking about is not going to come from one pastor, or one church or one denomination. We have to do it all together."
For the Sept. 20 vigil and march commemorating the late Marlon Brumfield Jr., De La Cruz brought 30 youth that he has mentored, along with several relatives and friends. He also has initiated a series of street and park events bringing youth together.
The annual Peace Prize ceremony is scheduled for 3 p.m. Jan. 26, 2020, at the Valley of the Flowers United Church of Christ in Vandenberg Village.
Get to know all ten nominees for the Lompoc Valley of Flowers Peace Prize
Here is a look at the ten nominees for the Valley of the Flowers Peace Prize - the 10th year that the prize has been given out. This year's prize will be awarded during a ceremony scheduled for 3 p.m. Sunday, Jan. 26, at the Valley of the Flowers United Church of Christ, 3346 Constellation Road. It will be open to the public.
Photos: 9th Annual Valley of Flowers Peace Prize