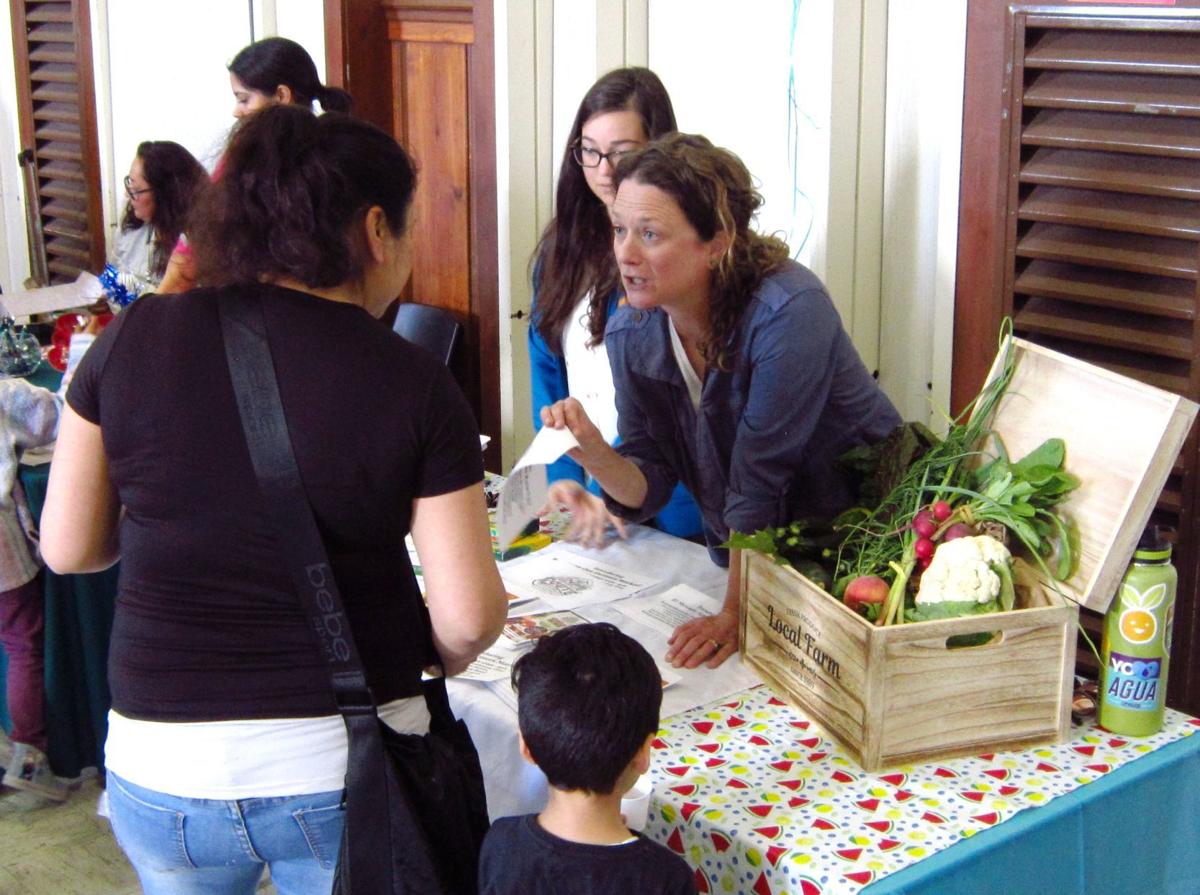 The new Route One Farmers Market, which launched this year in Vandenberg Village, will hold a special celebration next month to kick off National Farmers Market Week.
The festivities will take place from 10 a.m. to 2 p.m. Sunday, Aug. 4, in the parking lot of the Vandenberg Village Community Services District at 3745 Constellation Road. Community members are invited to attend to celebrate local food, farmers and the debut of the Route One Farmers Market's new CalFresh/SNAP/EBT program.
"Route One is proud to be the only Farmers Market north of Solvang with the ability to accept CalFresh benefits in Santa Barbara County," said Shelby Wild, manager of the Route One Farmers Market. "This access point has the potential to increase sales for our local farmers and provides a new opportunity to shop for healthy food."
The Aug. 4 celebration, which will take place on the first day of National Farmers Market Week, will also feature various options for purchase, including fresh local produce, artisanal breads, cold-pressed juices, handmade crafts, African shopping baskets and food-truck lunch options.
There will also be kids activities available with no purchase necessary, and an opportunity for families to sign children up for the Power Of Produce (POP) Club, a forthcoming new addition to the market.
In announcing the celebration, Wild pointed to statistics from the U.S. Department of Agriculture that suggest that Americans spend about $2 billion to $3 billion annually at farmers markets and farm stands on farm-fresh products.
"This revenue, in turn, supports the livelihoods of more than 165,000 mostly small and mid-sized farms and ranches," read a portion of the statement from Wild. "Route One is proud to support 11 Lompoc Valley growers, distributing hundreds of pounds of locally grown food to our customers."
Thanks to the Route One Farmers Market's ability to accept government benefits, EBT card holders are invited to visit the Market Manager tent and swipe their card to receive tokens that may be used like cash to purchase fresh food from any market vendor.
The creation of the Route One Farmers Market was a joint effort between the Healthy Lompoc Coalition, Lompoc Valley Community Healthcare Organization, HEAL Advisory Cabinet, Santa Barbara County Public Health Department, Santa Barbara Foundation, and other Lompoc advocates and supporters.
"Farmers markets play a vital role not just in generating real income for farmers, but in forming a healthy, prosperous food [system]," said Jen Cheek, program director of the Farmers Market Coalition. "By providing the opportunity for farmers to connect directly with consumers, markets serve as education centers. Vendors are teaching customers about agriculture and sharing recipes and new foods with their neighbors. Markets are making people and communities stronger and healthier."
For more information on the Route One Farmers Market, which is open from 10 a.m. to 2 p.m. each Sunday, visit www.facebook.com/events/2557207741012646/ or email info@routeonefarmersmarket.org.
Willis Jacobson covers the city of Lompoc for Lee Central Coast Newspapers. Follow him on Twitter @WJacobsonLR.
Get local news delivered to your inbox!
Subscribe to our Daily Headlines newsletter.