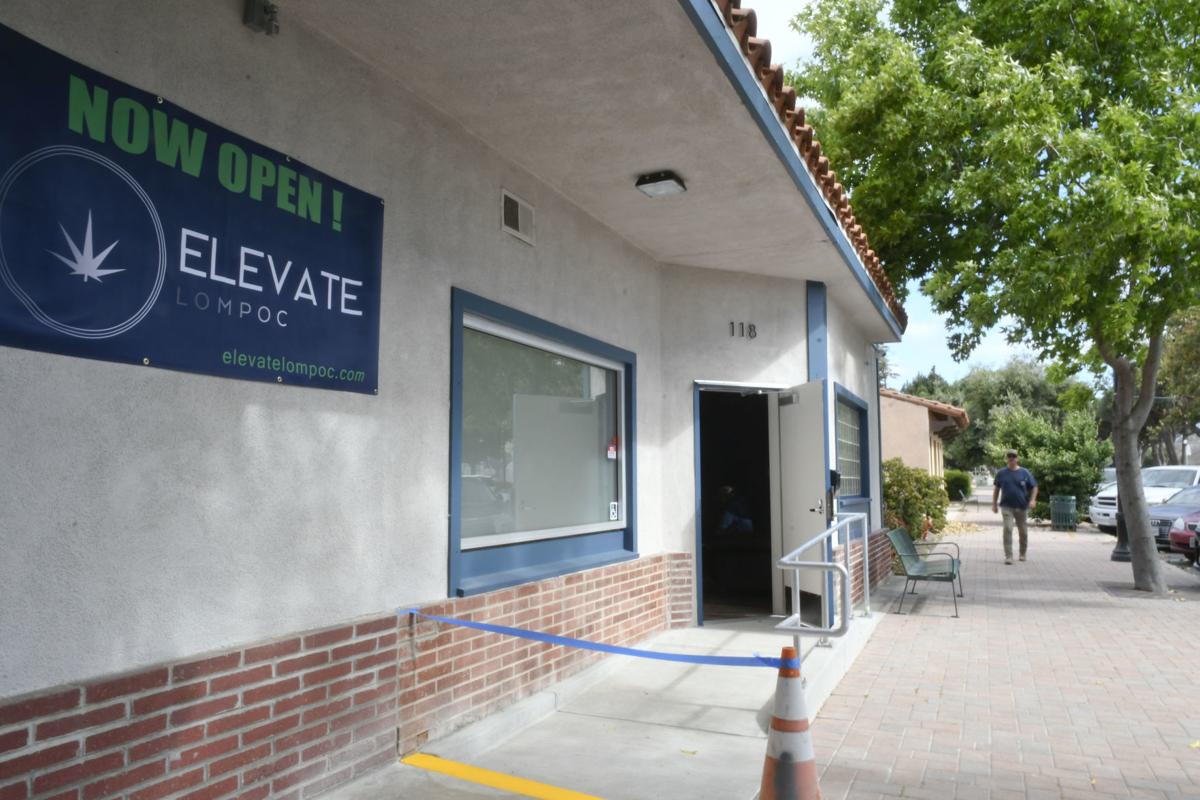 Individuals who want to operate a retail cannabis store in the unincorporated areas of Santa Barbara County will have to wait a week or so to submit a prequalification application.
The application period was scheduled to start Monday and continue until Friday, Aug. 16, according to the county's cannabis website.
Application forms were expected to be available the middle of June, but that has been delayed, said Dennis Bozanich, deputy county executive officer.
"There's been a lot of misinformation floating around in recent weeks about who could apply and so forth," Bozanich said Wednesday. "We just want to make sure some of the language is clear."
He said the application language is being reviewed by legal counsel before it's made available to potential operators.
"We'll probably wait until after the Fourth of July holiday," Bozanich said. "There's nothing in the ordinance that says there has to be a full [47-day] application period."
He said the deadline for submitting the prequalification application will likely remain the same, noting "it's a pretty simple, straightforward process" to fill out the application and submit it.
Initially, the county ordinance governing cannabis limited the number of retail storefronts in the unincorporated area to eight, with no more than two allowed in each supervisorial district.
Twenty tons of harvested cannabis were seized and 350,000 plants were destroyed in a raid on an allegedly illegal cannabis cultivation site ou…
But in April, the Board of Supervisors amended the ordinance, effective May 9, in an effort to prevent retail cannabis storefronts from becoming clustered in any location.
Under the revised regulations, the total number of retail storefronts is still limited to eight, but now the ordinance specifies that only one retail cannabis storefront will be allowed in each of six community plan areas.
The remaining two storefronts can be located anywhere in the unincorporated area not covered by those plans.
Community plans identified in the ordinance are the Orcutt, Los Alamos, Santa Ynez, Eastern Goleta Valley, Isla Vista/Goleta and the combined Summerland and Toro Canyon areas.
The restrictions also apply to potential operators of microbusinesses who want to include retail sales in their mix of services.
By July 26, county officials plan to have developed a list of prequalified applicants for each community plan area and for the areas not covered by a community plan, according to the county's cannabis website.
The lists will then be posted on the county website and available in the County Executive Office for public review.
A random drawing from the lists of all prequalified applicants to select the eight who can apply for retail storefront licenses is scheduled for Sept. 3 in a public location.
However, the time and location for the drawing have yet to be announced.
The Lompoc Valley Cannabis Association is set to host its first "CannaBrew," a cannabis industry social mixer. The event aims to provide a networking platform for established and up-and-coming cannabis companies, industry professionals, ancillary service providers and supporters from Lompoc and Santa Barbara County with influence across the Central Coast. It is scheduled for 6 to 9 p.m. Wednesday, June 26, at Lompoc's Hangar 7, 107 W. Ocean Ave.
Get local news delivered to your inbox!
Subscribe to our Daily Headlines newsletter.