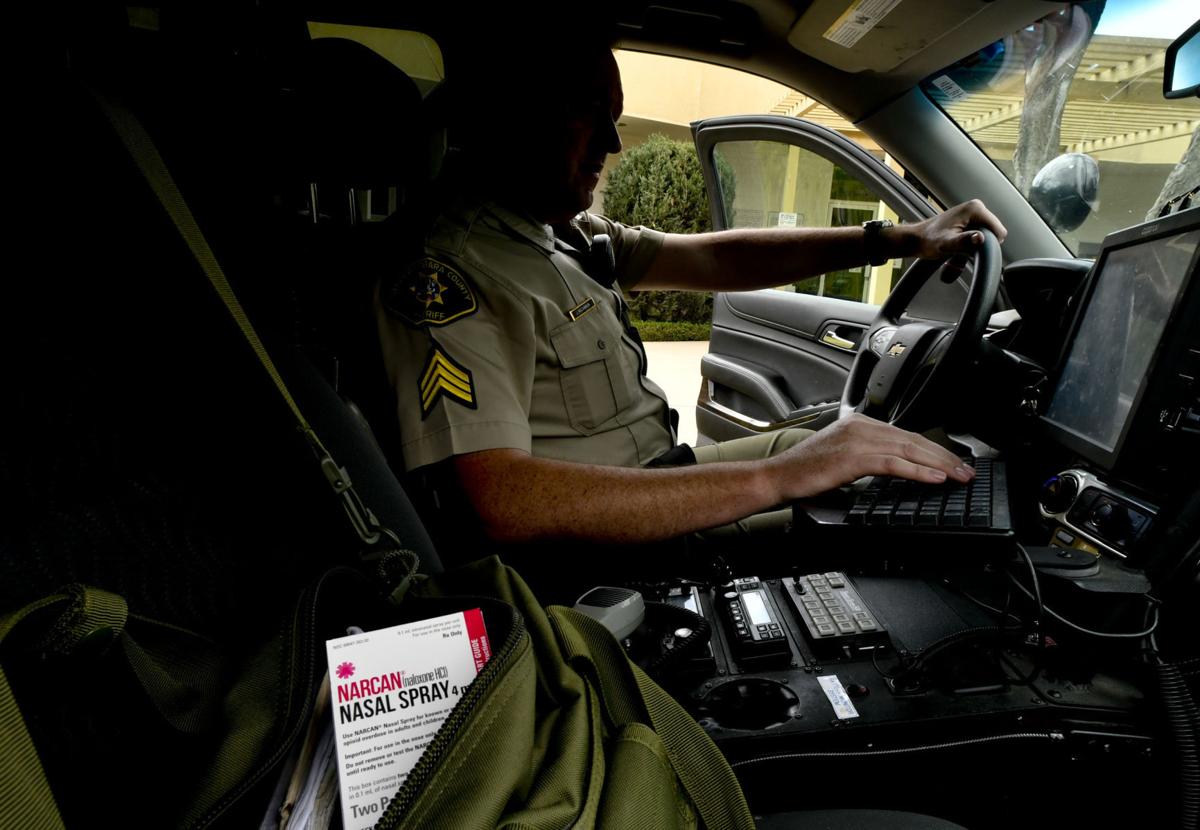 The number of overdose deaths from fentanyl abuse in Santa Barbara County are on the rise this year but nowhere near the "alarming increase" reported Tuesday by the San Luis Obispo County Public Health Department.
However, SLO County's announcement prompted Santa Barbara County public health officials to see if a similar spike was taking place here.
"We reached out to the Coroner's Office for the latest numbers," said Jackie Ruiz, the department's public information officer, and the data returned show 16 documented deaths due to fentanyl overdose so far in 2019.
"However, toxicology confirmations haven't been received for all documented cases; therefore, this is a preliminary number," she said Friday. "By comparison, we had 13 confirmed fentanyl deaths in 2018."
But San Luis Obispo County experienced a major spike, with 10 people dying from toxic levels of fentanyl just from May to October, said Public Health Department spokeswoman Jennifer Shay.
Since 2015, the annual rate was just two or fewer deaths until this year, she said.
Toxicology reports from the recent San Luis Obispo County deaths show fentanyl was mixed with other opioids as well as the stimulant methamphetamine.
The dramatic increase in deaths led to the warning to illegal drug users.
"We want everyone to know: Illicit fentanyl is here in San Luis Obispo County, and it brings a high risk of overdose," said Dr. Penny Borenstein, county health officer. "Any drug you buy on the street may be contaminated with lethal levels of fentanyl."
Despite chilly early December temperatures and a steady rainfall, 42-year-old Chasta Roman was in an upbeat mood as she clutched a small paper…
The synthetic opioid is usually prescribed to severely ill or injured patients, like those battling advanced cancer or recovering from major surgery, to provide pain relief, according to the Centers for Disease Control and Prevention.
But the drug is 100 times stronger than morphine and 30 to 50 times more powerful than heroin — so potent that even a tiny amount can cause a person to stop breathing, Shay said.
The level of fentanyl abuse and overdose in Santa Barbara County might be reflected in emergency responders' use of naloxone, sold under the brand names Narcan and Evzio, which can reverse the effects of opioid overdoses.
Agencies in Santa Barbara County that carry naloxone in their units include the Santa Maria Fire Department and the County Sheriff's Office.
"I'd say we use it an average of once a week," Fire Department Battalion Chief Mike Farmer said Thursday. "In fact, we used it just last night. We probably use it four to six times, on average, per month."
Sheriff's deputies have used naloxone multiple times to save the lives of opioid users who have overdosed, but the efforts were not always successful and it's not clear which ones involved fentanyl.
Statistics provided by Sheriff's Office public information officer Raquel Zick show deputies have used naloxone 22 times and University of California Police Department officers have used it twice since June 2017.
Three of the victims did not survive. On five occasions, CPR was also applied, and once an automated electronic defibrillator was used in addition to CPR.
Controlling the flow of contraband in the Santa Barbara County Main Jail remains a challenge despite efforts to keep prohibited items out of t…
Divided by year, naloxone was used nine times in the last six months of 2017, six times in all of 2018 and nine times as of Oct. 8 this year.
Most of the incidents — 11 — were in Isla Vista, with another three in nearby Goleta. Santa Maria accounted for five. The rest were in Buellton, Santa Ynez and Solvang.
Statistics for 2018 released by the California Department of Public Health in August showed Santa Barbara County's opioid-related visits to emergency rooms had steadily increased in recent years, rising by more than 55% from 2010 to 2018.
At that time, public health officials noted that 31 of the county's 69 drug-related deaths in 2018 involved opioids, and a greater percentage of those were related to fentanyl.
In 2018, 29% of opioid overdose deaths were involved fentanyl, up from 9% in 2015, County Public Health Department officials said.
Get local news delivered to your inbox!
Subscribe to our Daily Headlines newsletter.