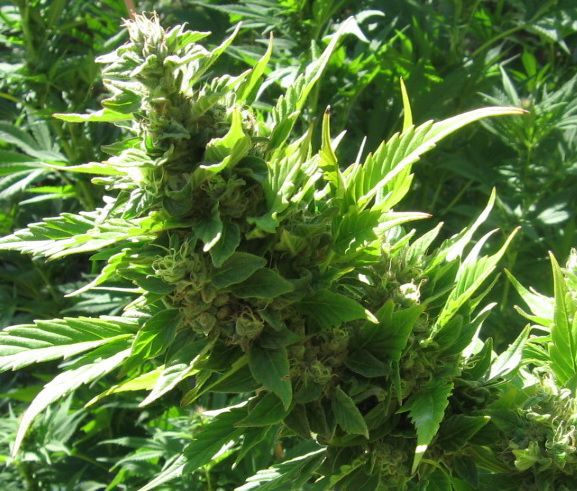 Cannabis will be considered a qualifying crop for meeting requirements of the Williamson Act and other agricultural preserve contracts, but it won't be afforded the protections other crops receive under Santa Barbara County's Right to Farm Ordinance.
The Board of Supervisors decided the agricultural status of the crop under the Uniform Rules and the Right to Farm Ordinance in two votes, neither of which was unanimous, at the meeting Tuesday in Santa Barbara.
On a 4-1 vote, with 4th District Supervisor Peter Adam dissenting, the board introduced an amendment to the Right to Farm Ordinance that will exclude cannabis from its protections because of its federal status as a controlled substance, its potential adverse effects differ from other crops, it is subject to unique development standards and it is taxed differently that other crops.
The Right to Farm Ordinance protects agricultural activities that have been in operation for three years from being declared a public nuisance because conditions surrounding it — like new housing or commercial development — have changed.
The amendment will return for final approval, likely on the administrative agenda, at the board's May 8 meeting in Santa Maria.
Then on a 3-2 vote, with 2nd District Supervisor Janet Wolf and Adam dissenting, the board approved a resolution changing the Uniform Rules that govern Williamson Act contracts to make cannabis cultivation qualify for meeting agricultural preserve production requirements.
Sales and marketing of cannabis will be banned on ag preserves, but processing and manufacturing will be a compatible use provided at least 10 percent of the raw material is grown on the premises.
Adam didn't elaborate on his "no" votes, but Wolf said she couldn't vote "yes" on the Uniform Rules proposal, although she supported excluding cannabis from Right to Farm protections because she agreed with the reasons.
"In some ways, they totally contradict each other," Wolf said of the proposed changes to the ordinance and the Uniform Rules."You've got all the negative stuff (about cannabis) on the Right to Farm, and then on the Uniform Rules you've got cannabis as an agricultural product."
She added, "On top of that, you give it a tax subsidy when it's going to bring in so much tax for the county. To me, it seems we're going overboard on this."
She also agreed with Marell Brooks, part-time executive director of the Citizens Planning Association of Santa Barbara County and one of the public speakers, who pointed out the winery ordinance requires that 50 percent of the grapes processed to make wine have to be grown on the premises, and cannabis growers should have to meet the same standard to qualify for ag preserve status.
Board Chairman and 1st District Supervisor Das Williams agreed the issue was "a tough one on both ends," but he didn't want to give growers an incentive for pulling out of Williamson Act contracts.
Under such contracts, a farmer agrees to keep his land at a certain level of agricultural production for 10 years in exchange for having the property taxed according to the value of the crop rather than the development potential of the site.
The goal is to not only encourage farmers to keep farming but also to preserve the rural character of the county and provide a "buffer" between developed urban areas and wildland open spaces.
"But I don't want a tax subsidy for a crop that's going to make money on its own," Williams said, adding that staff had said there might be no tax break if a high-value crop is worth more than the land value.
"I think this is a relatively good way to balance those," he said. "I think it creates the compromise necessary in this case."
Third District Supervisor Joan Hartmann said as far as the 50 percent requirement for winery grapes to be grown on site, "that's a very different crop and process than what we see in cannabis," noting it doesn't require the big trucks or large barrels that grapes do.
She also said it would be safer and easier to regulate processing and manufacturing operations concentrated at a few locations than if small oil extraction units scattered at sites all around the county.
Get local news delivered to your inbox!
Subscribe to our Daily Headlines newsletter.