The video appeared Monday on TikTok: a terrier happily wagging its tail as it rides a rocking, coin-operated horse in front of Santa Maria's La Bonita Carniceria while its owner does a little dance to the backdrop of The Ronettes song, "Be My Baby." 
As of Wednesday, the video had gone viral, with at least 7.3 million views, capturing the heart of the internet at a time when people, perhaps, needed it the most. 
Whitney Azevedo-Ramirez, 31, of Santa Maria recorded the moment Jan. 16 while the car in which she was riding stopped at a nearby intersection. 
"We were driving by at the stoplight and I just happened to see him," Azevedo-Ramirez said. "I'm a total animal freak. I have two dogs of my own that are my babies." 
Azevedo-Ramirez, a stay-at-home mom who has two French bulldogs she also considers her children, held on to the video for more than a week. Going by the handle of "Frenchielife805," Azevedo-Ramirez created her TikTok account in December and has posted just under three dozen videos, mostly of her French bulldogs, which have several thousand views each.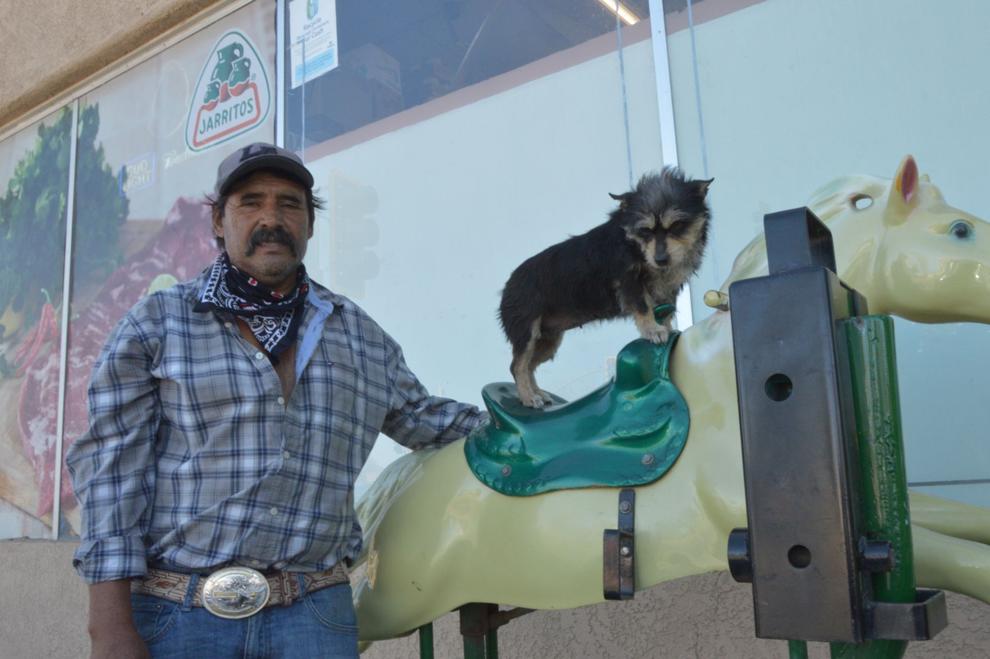 "I didn't expect anything to come of it," Azevedo-Ramirez said, expressing shock at the response to her latest video. 
Her post was so popular that Azevedo-Ramirez was contacted by ViralHog, an internet media company, which purchased the video's rights and offered Azevedo-Ramirez 50% of all earnings generated. Azevedo-Ramirez attached The Ronettes song to her video. 
"Once it started going viral, somebody was going to find out who he is," Azevedo-Ramirez said. 
The man in the viral video is 53-year-old Guillermo Hernandez with Chiquilina, the 10-year-old female terrier mix he's had since she was a puppy. Originally from Michoacan, Hernandez moved to Santa Maria in 1985 and worked throughout the state in the construction industry for several years until he became disabled from working on the job. 
Hernandez is often seen around the city riding his bicycle with Chiquilina on his head but spends much of his day hanging out in the back of the La Bonita parking lot with friends.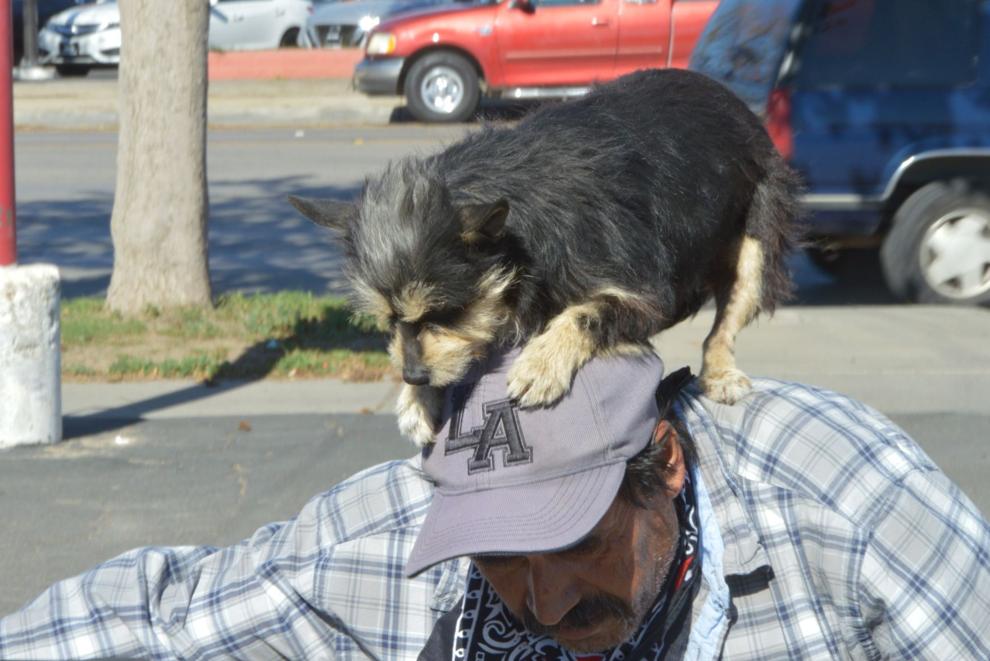 "He loves his dog; it's like his family," said Consuelo Valle, La Bonita's owner, who saw the viral video. "She's always riding on his shoulder and carries her in his wagon, buys her popsicles, candy and ice cream. He talks to her, asking what kind of popsicles she wants." 
Hernandez had no idea what TikTok — a video service — was but was pleased the video made people happy. 
"She is my doctor, my baby, my therapist," Hernandez said. "I love her more than my life." 
Both Azevedo-Ramirez and Valle said they were uplifted by the video. Valle, who owns dogs of her own, including a Chihuahua, now wants to take better care of her dogs. 
"The way he's happy with his dog, we can all be that happy in many different ways," Valle said. 
Azevedo-Ramirez doesn't quite know why her video went viral, citing possible reasons as the pandemic, current events or people's love of pet videos. 
"It just made me happy seeing other people love their animals like I do," Azevedo-Ramirez said. "I practically wanted to cry when I was taking the video. People just wanted to see something make them smile."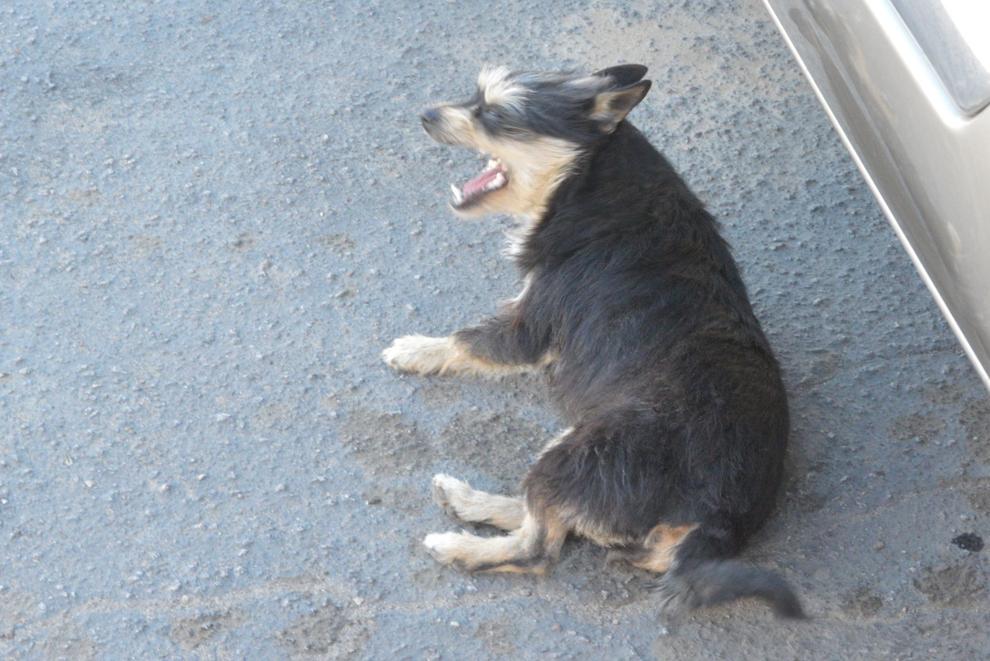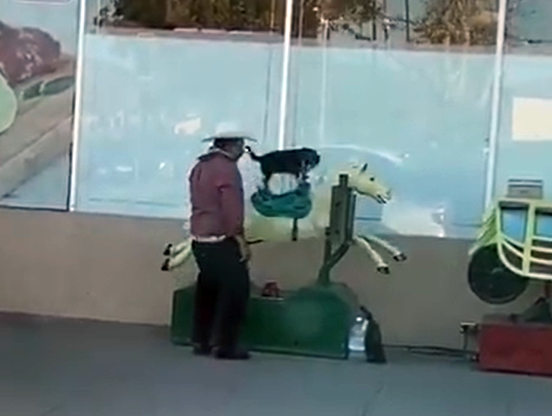 23 stories explaining the Central Coast's history, landscape, and traditions from Judith Dale
Judith Dale has written several columns highlighting the culture, geography and history of the Central Coast. Get better acquainted with our beautiful slice of California with this collection of her work.