An integral part of the community swimming scene has re-opened.
Paul Nelson Pool re-opened July 20, and the Santa Maria Swim Club, after being stripped of its main workout facility for months in the midst of the COVID-19 pandemic, resumed workouts in the pool July 21. The pool re-opened the day before.
"It was just good to see everybody again," said SMSC member Parker Reynolds. "Since we came back, I've seen maybe 15, 20 girls and guys."
Fellow SMSC member Izzy Fraire said, "It was really good to see all my friends and start practicing with them after not seeing them for so long."
Reynolds, who will be a junior at Righetti High School this school year, qualified for the 2020 U.S. Olympic Swimming Trials in the men's 800 and 1,500 freestyles. The trials were scrubbed because of the pandemic.
Fraire, a Righetti graduate, earned junior college All-American status in the women's 200 breaststroke, 100 breaststroke and 200 individual medley as a Hancock College freshman in 2019.
You all cast more than 7,000 votes between the four semifinalists in our Player of the Decade contest. 
Though it was close, there were two decisive victories and both semifinalists are low-seed underdogs who have scored upsets in every round so far. 
She placed in all three, and won the 200 breaststroke, at the California Community College Athletic Association (CCCAA) Meet that year. The CCCAA cancelled the rest of its 2020 spring sports season after schools statewide closed in March because of the pandemic.
Paul Nelson Pool, closed for renovation, had been scheduled to re-open in April.
The pandemic wiped out those plans then the Santa Maria City Council decided to keep the pool closed until of April of 2021 as a cost-cutting measure. After intense lobbying from the public, the city council decided to re-open the pool in July.
While he was excelling in the classroom and the pool, leading Righetti to another league water polo title in front of packed stands, Karamitsos was doing what he could to get youngsters on a similar path. He spent the little extra time he had as a volunteer coach for a youth water polo program.
Santa Maria Swim Club coach Mike Ashmore was among those pushing for the pool to re-open.
Now that it has, Ashmore said there are safety protocols in place.
Reynolds said all 16 lanes are open for training, but only one swimmer is allowed per lane.
"Before they come in to the facility, everybody has to get a temperature check," and follow other safety protocols, said Ashmore. Distancing, he said, is strictly enforced.
Madden, who was Hancock's head football coach for the 1962 and 1963 seasons, didn't just coach football on the Central Coast. He wove himself into the fabric of the area.
SMSC workouts run from 5:30-9:30 a.m. Monday through Friday. Ashmore said swimmers are separated by age groups in the workout sessions.
"The oldest kids, the collegiate swimmers, go first. The youngest kids go last," said Ashmore.
Last spring, Ashmore acknowledged that he was worried about the viability of the SMSC, a non-profit, in the midst of the pandemic.
Now, "It's great to be back in the water but, as a non-profit, we're still getting our feet back under us," after the Paul Nelson Pool had been closed for so long, said Ashmore.
"We're trying to work with the city to help them do what they do, and they're trying to work with us to help us do what we do."
Claire Tuggle is among the SMSC members who have resumed workouts in Paul Nelson Pool.
"Claire qualified for the Olympic Trials in pretty much everything, and she's getting close in the 200 breaststroke and 200 butterfly," said Ashmore.
"She's originally from Clovis. Her family moved here in December, and her father is in the Santa Maria Fire Service. They visited us from time to time before they moved here, so we were already acquainted with them."
Reynolds and Fraire both said they trained regularly before Paul Nelson Pool re-opened, Reynolds in a reservoir on the property of a family friend, James Ontiveros, and Fraire in a pool she and her father built in the family's back yard.
Reynolds said Ashmore's early workouts since the SMSC got back in the water have been on the light side early. "Coach Ashmore is just trying to help us build our strength back up gradually," he said.
"I would like to thank the city for the work they did to protect the pool, and I would like to thank (Santa Maria Mayor) Alice Patino and (city council member) Etta Waterfield."
The CCCAA gave its spring sports athletes their 2020 season of eligibility back for 2021, but Fraire has opted to swim for San Jose State next school year.
Because of the pandemic, "San Jose State is going to start the school year with virtual classes," she said. "Everything is up in the air as far as when swimming will start there."
Ashmore said all of the SMSC swimmers came on board immediately with the safety protocols, "From the collegiate swimmers to the 6-year-olds.
"I thought we would have to stop and lay down the law a few times. We have not had to do that once. They get it, and they know others can look to them to see what you need to do."
073120 SM Swim Club 03.jpg.JPG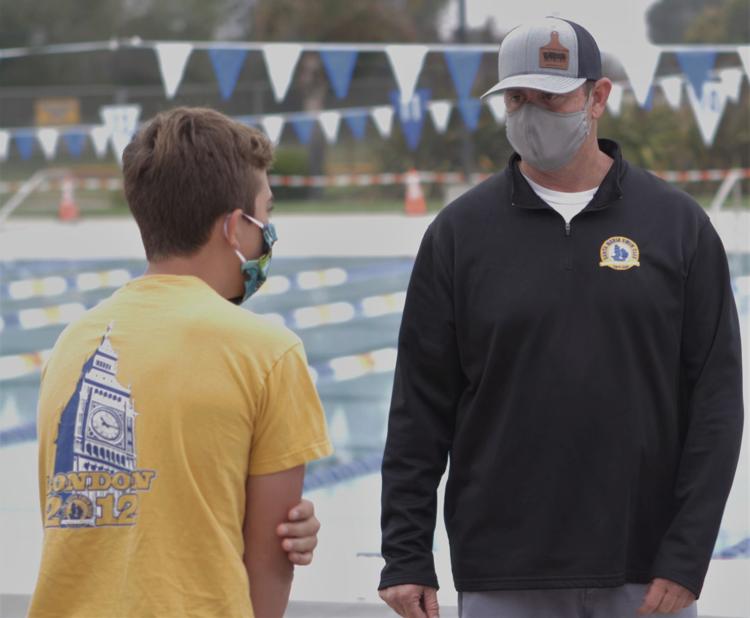 SMSC returns to Paul Nelson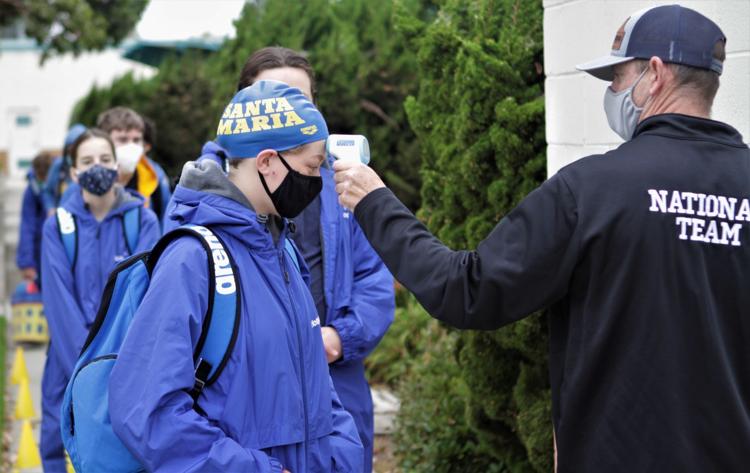 073120 SM Swim Club 02.jpg.JPG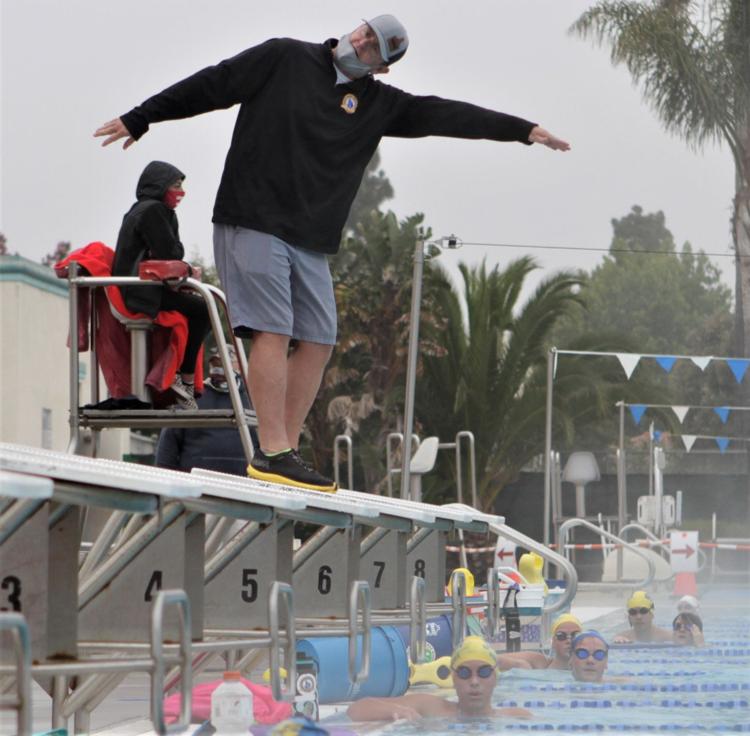 073120 SM Swim Club 04.jpg.JPG
073120 SM Swim Club 05.jpg.JPG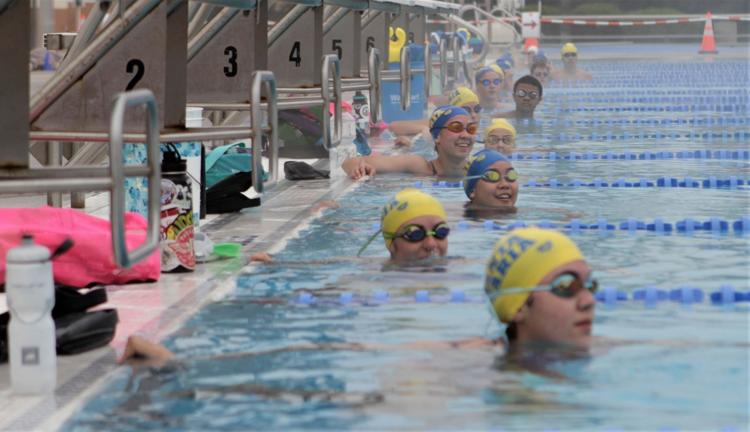 073120 SM Swim Club 06.jpg.JPG
073120 SM Swim Club 07.jpg.JPG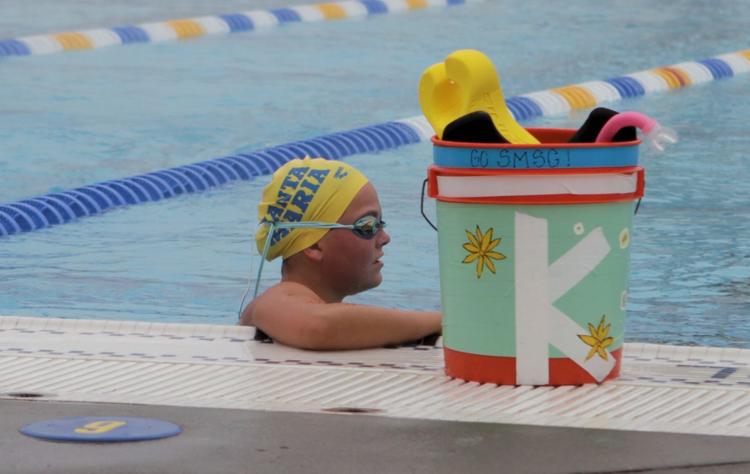 073120 SM Swim Club 08.jpg.JPG

073120 SM Swim Club 09.jpg.JPG
073120 SM Swim Club 10.jpg.JPG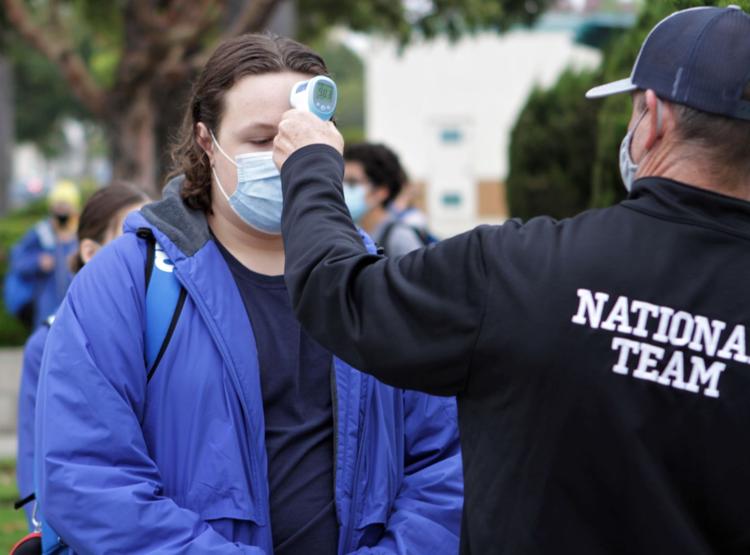 073120 SM Swim Club 11.jpg.JPG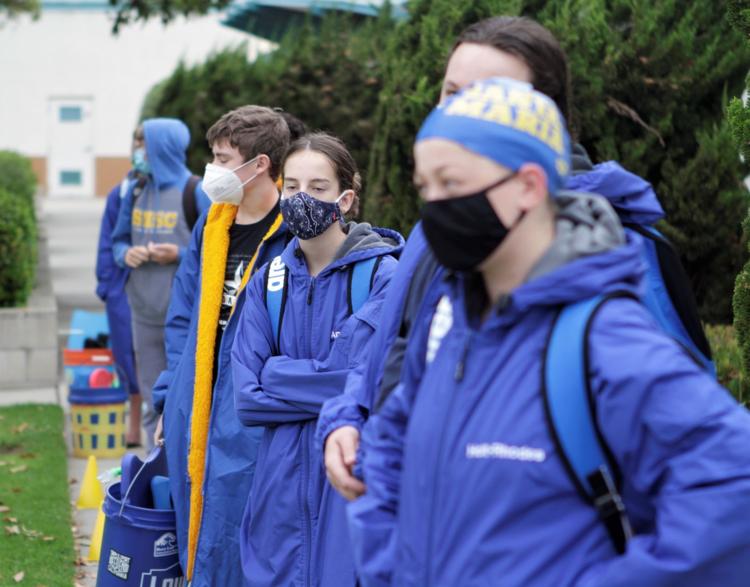 073120 SM Swim Club 12.jpg.JPG
073120 SM Swim Club 13.jpg.JPG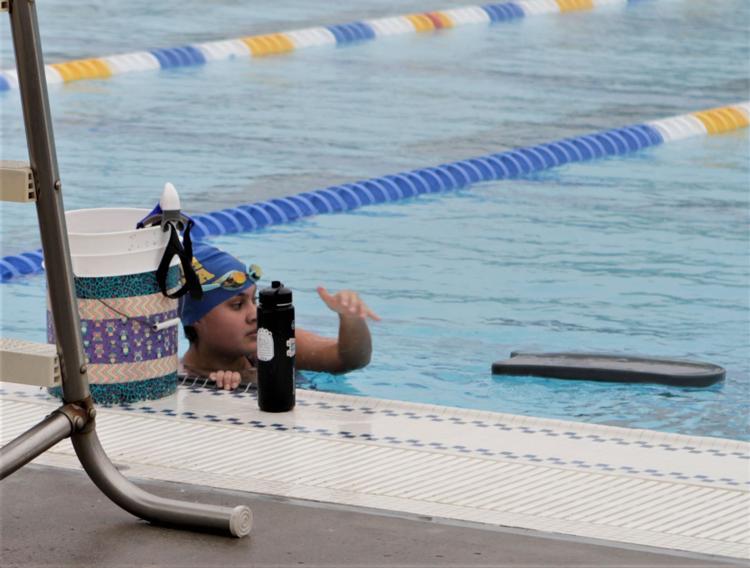 073120 SM Swim Club 14.jpg.JPG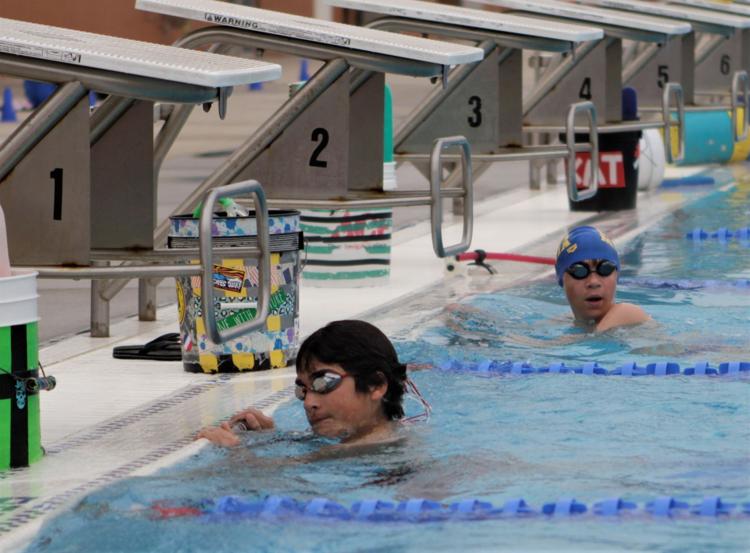 073120 SM Swim Club 15.jpg.JPG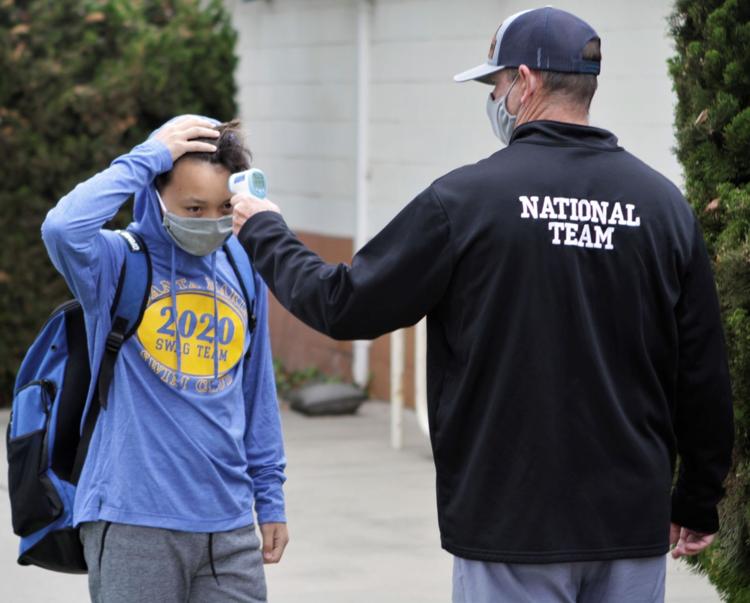 Get local news delivered to your inbox!
Subscribe to our Daily Headlines newsletter.