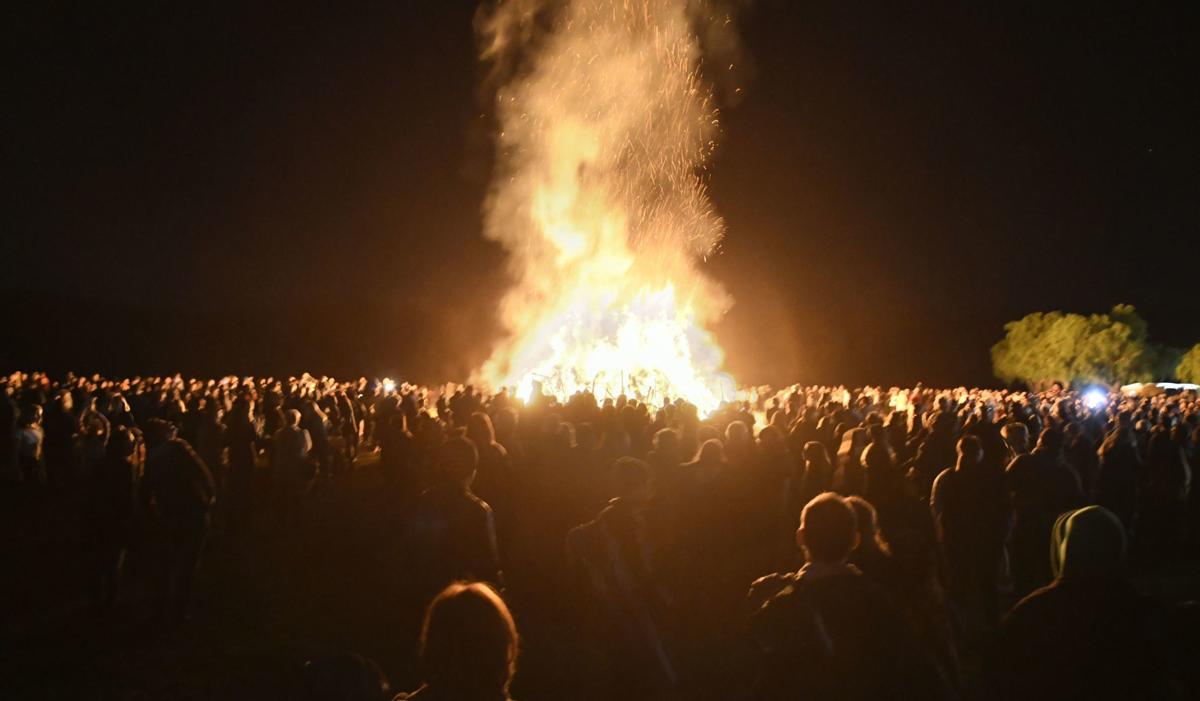 In an effort to close the city's five-month-long chapter of dealing with the minutiae of tourism marketing, the Solvang City Council Wednesday conditionally approved a six-month contract with IDK Events LLC to provide marketing and tourism function management.
Council members also unanimously agreed to put a longer-term contract for such services out to bid later in 2020 to line up with the city's budget cycle.
"I want to come to these meetings and talk about water and quality of life and sewers and things like that and I'm really done talking about tourism," said Mayor Pro Tem Robert Clarke before casting his aye.
IDK Events initially won the contract to manage and promote Julefest 2020 after the council terminated its contract for all services, including marketing and event management, with the Solvang Conference & Visitors Bureau. With two months' lead time, the San Francisco-based company pulled off what downtown businesses characterized Wednesday as the best December for Solvang in recent memory.
Solvang Chamber of Commerce Executive Director Tracy Beard spoke in favor of continuing with IDK after what she called a positive experience working with them in pulling off the holiday season event and related promotions. A representative of Solvang Retailers Association called December's promotions a "life kiss" for retailers, and noted that businesses were able to run the complete holiday season in the black without having to resort to sales. He said retailers reported increases in revenue as well.
"Julefest was an amazing event," said Bendt Olsen, owner of Olsen's Bakery. He said other bakeries and restaurants in town also "did OK," and noted that, since moving to Solvang in 1965, "I've never seen that many people in Solvang for the month of December."
The staff report called for services to include Solvang's tourism website, social media, special events, data management, targeting analytics and visitors center management. The council directed staff to work with IDK Events to hash out contract details, then return to council for final approval.
"I sense that the Council has other things they could be focused on than the nitty gritty details of hosting an event," said IDK President and Founding Partner Scott Shuemake.
You have free articles remaining.
He added that while IDK is not a destination marketing firm, Visit Santa Ynez Valley "does an excellent job" and his company believes "marketing is served best through experiences." Shuemake said the company would like to focus on improving the city's tourism marketing infrastructure while also producing events "without the city continuing to dole out money without a plan."
Shuemake also said that, after reviewing e-mails including negative feedback about city spending on tourism, he would like to see the fees capped as a percentage of the city's earnings from transient occupancy tax "so the city and everyone else knows this is what we're going to spend on tourism."
IN OTHER ACTION
At their Wednesday meeting, Solvang City Council members also:
— voted 5-0 to appoint an ad hoc committee of Mayor Ryan Toussaint and Council Member Karen Waite to work with Solvang city staff in preparing an update and codification of Bureau of Architectural Review authority, responsibility and qualification of membership, and a proposal for council consideration in March. Toussaint said the public would be included in the process.
— voted 5-0 to amend the general plan and rezone the property at 261 Alisal Road from medium-density residential to tourist-related commercial. The change allows the development of a 10-room hotel on the property which lies immediately adjacent to New Haven Inn at the previous edge of the tourist-related commercial district.
— voted 5-0 to authorize city staff to negotiate a new contract with Kady Fleckenstein to continue serving as the city's public information officer while the city puts the position out to bid a longer term.
— voted 5-0 to allow for the sale of beer and wine sales at New Frontiers, 1984 Old Mission Drive.
— voted 5-0 to appoint Art Sevtap to the reactivated SCVB Board of Directors which although apparently defunct, continues to go through cleanup issues including recovery of assets and IRS dealings.
Get local news delivered to your inbox!
Subscribe to our Daily Headlines newsletter.