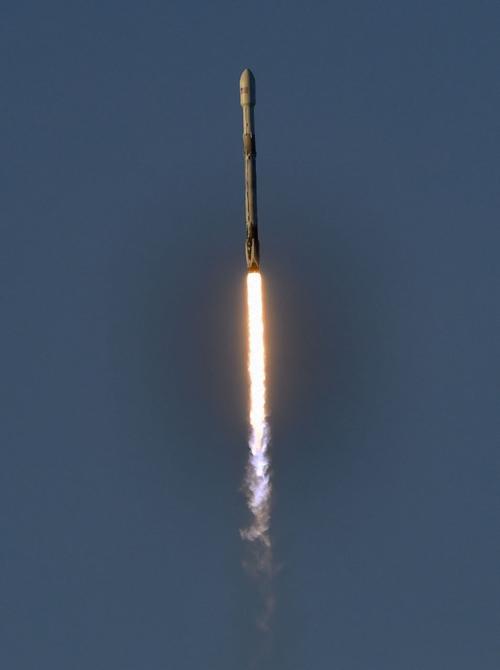 Following a second delay in as many weeks, SpaceX is now targeting Sunday, Dec. 2, for its next launch from Vandenberg Air Force Base.
The company announced the new target date Wednesday evening. The launch of the Falcon 9 rocket will take place during a window between 10:32 and 11:01 a.m., according to VAFB's 30th Space Wing.
The launch is part of the "Spaceflight SSO-A: SmallSat Express" mission. The rocket is slated to carry about 70 satellites, including so-called microsatellites and CubeSats, from various providers throughout the world, including some U.S. government agencies.
The launch had initially been scheduled for Nov. 19, but it was postponed a couple days prior to that date so as to allow more time for maintenance on the rocket. It was rescheduled for Nov. 28, but was delayed again due to poor weather conditions.
Members of the public can view the launch from the Hawk's Nest on Azalea Lane off of Highway 1, about a half mile south of VAFB's main gate.
The Hawk's Nest gates will open at 9 a.m. Sunday and close at 10:15 a.m., according to 30th Space Wing officials.
"As a reminder the public is asked not to bring or consume alcohol, smoke, nor have any open fires or barbecues," read a portion of a statement from 30th Space Wing public affairs. "Weapons are not allowed [and] additionally, the use of small unmanned aerial systems within five miles of any active runway, such as Vandenberg's, is prohibited."
Get local news delivered to your inbox!
Subscribe to our Daily Headlines newsletter.