Large livestock competitions kicked off at the Santa Barbara County Fair on Tuesday, as local FFA and 4-H members presented their hogs and exhibited their sheep during the week's first market judging and showmanship competition.
Nipomo FFA member Cambree Moore spent most of the day preparing Gabbana, her 241-pound pig, for Tuesday afternoon's swine showmanship competition.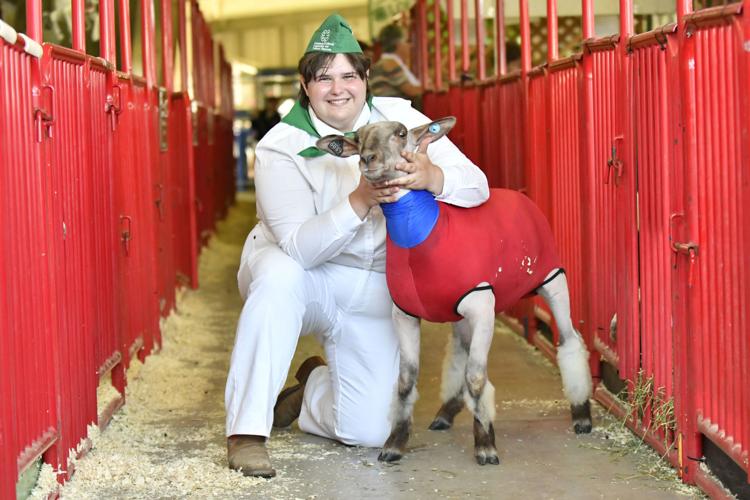 "When I had him out there earlier this morning, he wasn't doing too bad," she said. "At first he was a little scared, but once I got him going he was fine."
A test of how well an owner can control the animal and show them to the best of their ability, more than 500 students across 40 classes vied for the opportunity to advance to Sunday's round robin showcase.
"Last year I made it back to the drive ... but someone's pig ran into mine and pushed me out so I got eliminated," Cambree said. "This year I'm not too sure I'm going to make it."
Nearby at the Frank Marciel Pavilion, Cambree's sister Emille worked on preparing her lamb, Levi, for his appearance during the sheep market judging. Though Levi placed second in her class among all other breeds, he and Emilee will not advance to Thursday's championship drive. 
"It's bittersweet," she said. "I love it, but at the same time it's such a big thing — I didn't really have too much time for other things. I would have to run from work at 9 p.m. to feed him."
With showmanship slated for Wednesday morning, Emilee said she plans to spend the rest of her time preparing for the competition and enjoying what the fair has to offer.
"The best I've ever placed in showmanship is fourth in intermediate, which placed me into advanced," she said. "Right now I'm going to focus on keeping myself where I need to be. [During showmanship] I instinctively switch when the judge moves while he's handling [Levi.] That would be a knockdown, especially if it was close competition."
Arroyo Grande 4-H'er Kaila Overman's 7-month-old sheep, Clutch, was selected as one of five grand champions during Tuesday's market sheep judging. Bound for the Championship Drive on Thursday night, Kaila admitted that she's "a little nervous but more excited."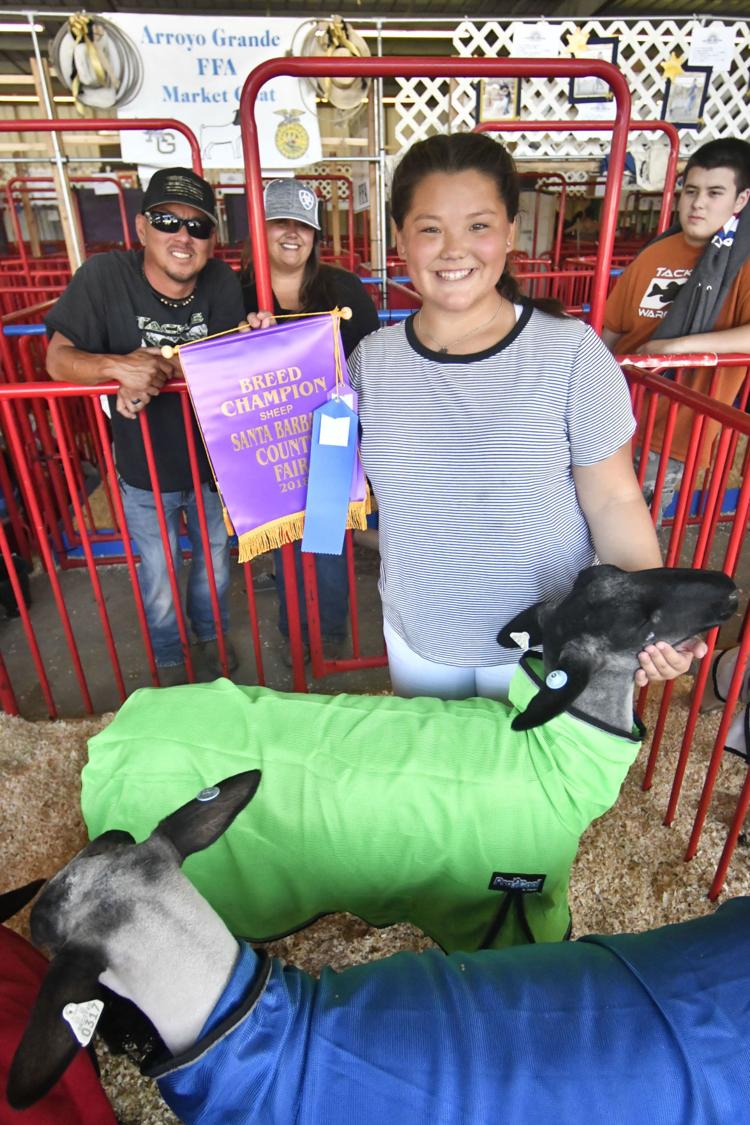 "I think he did really good for it being the first time he was shown with other lambs," she said. "I hope he'll stay the same on Thursday."
Her third year showing lambs at the fair, Overman credits keeping Clutch healthy and long walks on the beach as keys to her success.
"One thing we did this year and last year is we took them to the beach and ran them in the sand," she said laughing. "A lot of people asked to take pictures."