Mike Tillery wanted to share and build on his enthusiasm for sports medicine when he arrived at Cabrillo High School in 2006.
Thirteen years later, the teacher and head athletic trainer has approximately 30 students interested in the field as members of the fast-growing, on-campus sports medicine club, which he oversees.
The club has given Tillery additional trainers to support student-athletes at the high school -- treating injuries, guiding stretches and managing pain. Club members are available to help during high school sporting events and participate in annual events, including sports medicine seminars at the Staples Center in Los Angeles. 
Tillery, a Cal State Bakersfield graduate, also teaches health and physical education at Cabrillo.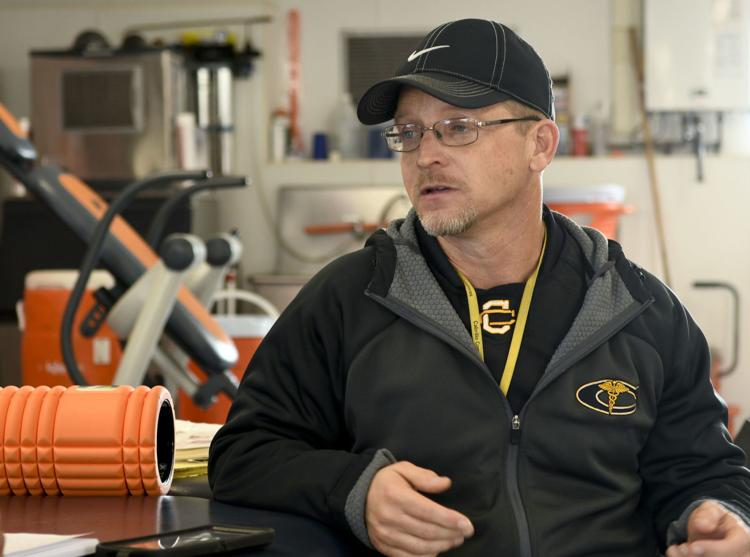 "I just like the dynamics of human physiology and medicine -- and I enjoy athletics. So I wanted to find something that blended both characteristics together. The field of athletic training sports medicine blends both of them together," said Tillery, explaining why he's passionate about aiding Conquistadores before they head into practice or games.  
After the final bell rings around 2:30 p.m., club members arrive to help Tillery tend to any baseball, basketball and soccer player as well as other athletes who need muscles to be loosened up or elbows iced. 
For the last 10 years, the trainers have worked out of a building near the concrete basketball courts, an expansion of the space they used to occupy -- a small room next to the entrance to the boys locker room. The building gives trainers more room and also houses advanced technology few California high schools have, according to Tillery. 
There are ultrasound stimulation machines used for treating pain in joints, bones or muscles, an infrared light therapy machine used to power cells for the body and soft tissue mobilization tools, hot tubs and a percussion massager used to loosen up muscles. The room and its devices help add to the intrigue for the sports medicine club, Tillery said.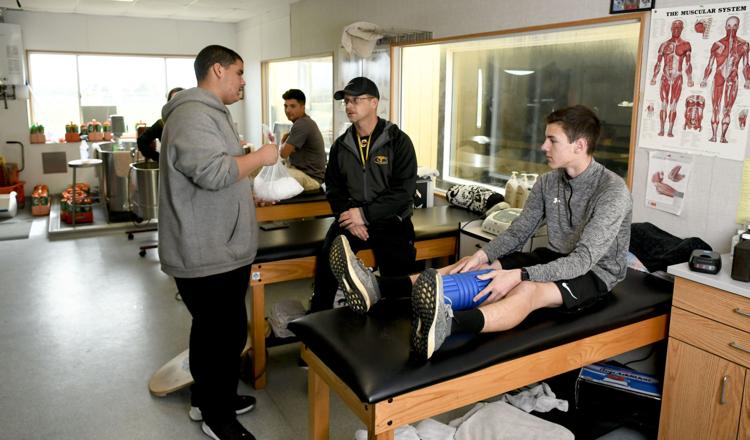 "Students can learn a lot of particular anatomy and functions associated with sports medicine. But there is so much that students need to understand before they really want to be a practitioner in the sports medicine field. I try to involve them in activities with their capabilities," he said.
You have free articles remaining.
Register for more free articles
Stay logged in to skip the surveys
Some of his students are interested in aiding athletes; others aspire to be a doctor or surgeon. 
Senior Stephanie Rodriguez, the club's president who is in her second year in the program, is enthusiastic about the technology and expansion of Cabrillo's sports medicine field. 
"I love the way he teaches," she said of Tillery. "It's really hands-on. When there are injuries, he teaches us to not be afraid to put ourselves out there. It just really opens our eyes to what the true medical field is like."
Rodriguez, who aspires to be a surgeon, hopes she can graduate from college with a degree in the medical field.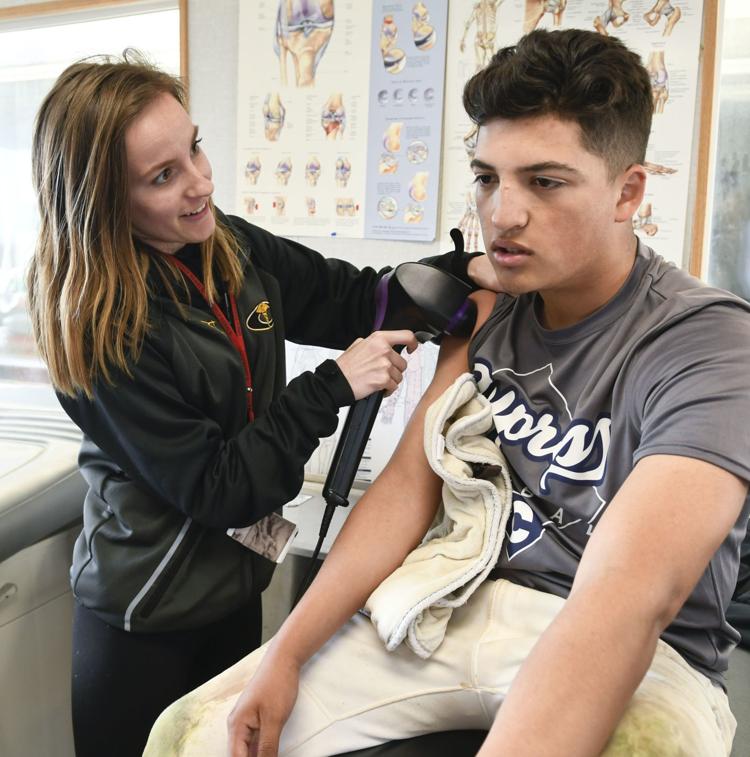 "I love helping people," she said. "It's really fun to see people get better with your help."
When he's not competing in sports for the Conquistadores, senior Alex Bourne is in the trainer's room. It's his first year in the sports medicine group.
"I was interested in it because I played sports and I got to see what they did for me when I would have injuries," he said. "It intrigued me to learn what happened to me when I played sports and learn how injuries are treated."
"Mike is doing a heck of a job at Cabrillo," said Lompoc High athletic trainer Tom Blanco, adding that Tillery was mentored by two of Blanco's classmates during his years at Fresno State. 
Although his vision has grown since his initial pitch to expand on the sports medicine field at the high school, Tillery believes the department can continue to grow.
"I still get people coming by saying, 'Wow, you guys got all of this?' And I don't think we have all that much," Tillery said. "But now, we see we actually do when you go to other schools. You can really take care of the athletes here with everything that we have."