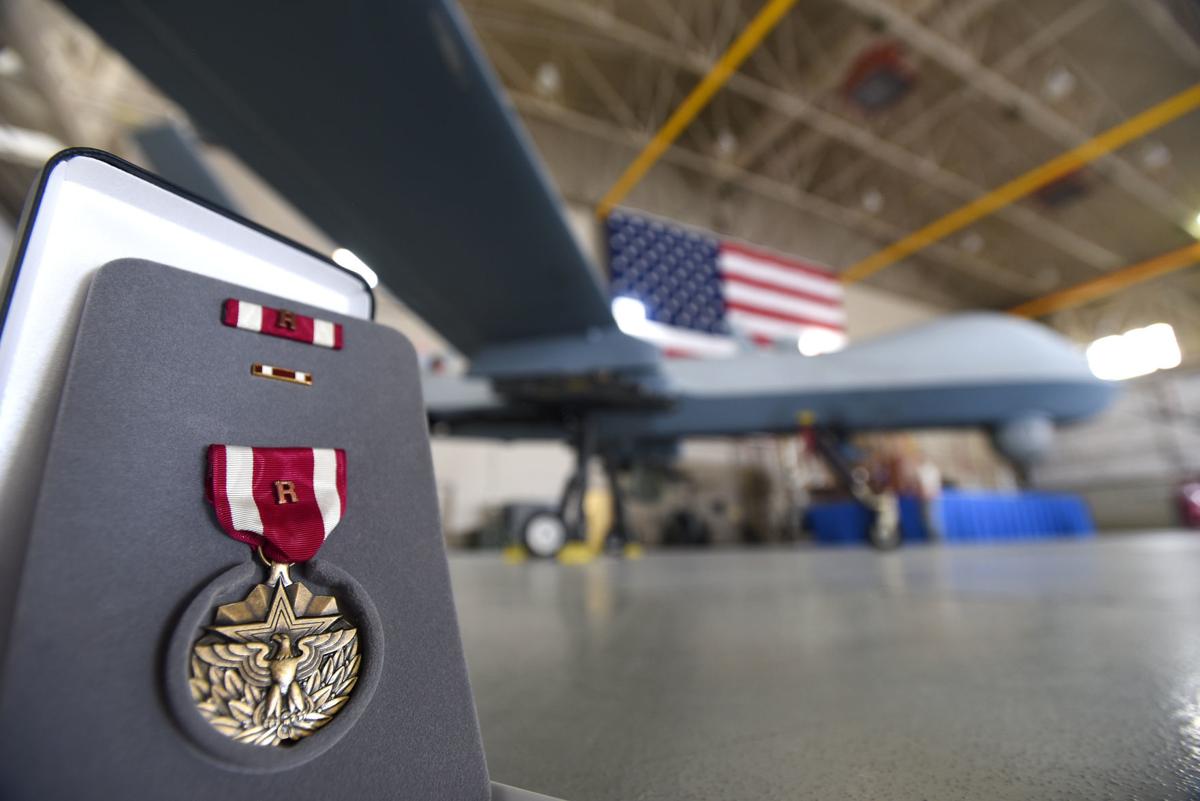 Vandenberg Air Force Base is under consideration to house a military drone wing, according to a notice filed late last month by the Air Force.
In the notice, published Nov. 25, the Air Force announced its intent to prepare environmental documents related to the establishment of an MQ-9 Remotely Piloted Aircraft Operational Wing at either Vandenberg Air Force Base or Tyndall Air Force Base in Florida.
The MQ-9 Remotely Piloted Aircraft is more commonly known as the Reaper and is billed as the first hunter-killer unmanned aerial vehicle that also can provide long-endurance, high-altitude surveillance.
Although Tyndall Air Force Base was identified in the document as the preferred location, a public scoping meeting regarding the plans for VAFB has been scheduled for 5:30 to 8:30 p.m. Thursday, Dec. 12, at Hancock College's Lompoc Valley campus.
The establishment of the MQ-9 wing would involve the creation of a wing headquarters, either through new construction or renovation of current facilities, to house 24 MQ-9 aircraft, as well as support staff, according to the document.
You have free articles remaining.
"The number of base personnel would be increased to fulfill MQ-9 mission requirements," read a portion of the notice's supplementary information. "Flight operations for MQ-9 proficiency training would occur at the selected base and in existing airspace and ranges."
The environmental impact documents, which will likely be completed next year, are set to address potential environmental consequences resulting from the establishment of the wing at either location.
The Air Force reported that it intends to solicit written comments from interested local, state, and federal agencies and elected officials, Native American tribes, and interested members of the public.
Anyone who would like to submit comments needs to do so by Dec. 23. They can be submitted via email to afcec.czn.workflow@us.af.mil, or mailed to Program Manager Cynthia Pettit, AFCEC/CZN, Attn: F-35/MQ-9 at 2261 Hughes Avenue, Suite 155, JBSA Lackland, TX 78236-9853.
Photos: Air Force establishes new space command at VAFB
Willis Jacobson covers the city of Lompoc for Lee Central Coast Newspapers. Follow him on Twitter @WJacobsonLR.
Get local news delivered to your inbox!
Subscribe to our Daily Headlines newsletter.