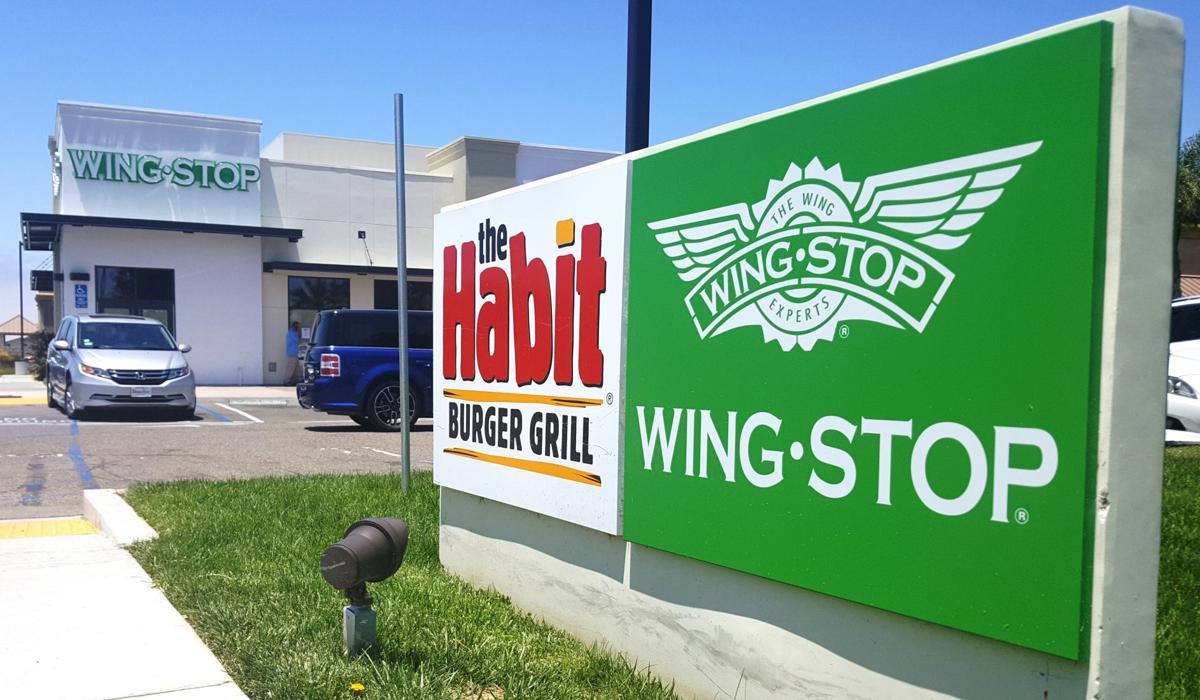 A new eatery is set to enter the Lompoc market this year, and fans of chicken wings may have reason to celebrate.
A Wingstop restaurant is in the process of taking over an empty storefront at 1413 North H St. The dining establishment, which is known for its menu of classic and boneless chicken wings that are seasoned in a wide variety of flavors, is on track to open for business within the next three months, company spokesman John Camp said via email Tuesday.
Camp said Lompoc was chosen for a Wingstop, at least in part, because the company believed it was an "underserved" community since residents currently would have to travel about 30 miles away to get to the nearest Wingstop in Santa Maria.
"Because of this, we received several requests from our fans asking for a Lompoc location," he said. "Additionally, we wanted to get our uncompromising flavor into the mouths of those serving in the Vandenberg Air Force Base just a few miles away."
Wingstop was founded in 1994 and is headquartered in Dallas, Texas. The company reported that, as of May, it was operating or had franchised more than 1,250 restaurants across the globe.
Lompoc city leaders are seeking input from the community — via an online survey — to help in the development of a citywide pedestrian and bicycle master plan.
Camp noted that employees, including those in management positions, were currently being interviewed and hired for the Lompoc store.
A sign posted to some of the windows at the Lompoc location advises job seekers to pick up a job application between 2 and 4 p.m. and to drop off completed applications at the Habit Burger Grill located next door.
For more information, applicants are advised to contact Veronica Vasquez at 310-844-2703. Résumés can also be emailed to Vasquez at vvasquez@bsventuresinc.com.
Lompoc City Manager Jim Throop said Tuesday that the city was "happy to welcome Wingstop."
"Businesses, whether new or established, local shops or corporate-owned, are important to the city of Lompoc thriving," Throop said. "We appreciate all that our diverse business community contributes to the city."
Camp noted that the company is looking forward to joining the Lompoc food scene.
"We are excited and happy to please our fans who have been requesting we come to their city," he said. "We can't wait to serve Lompoc our flavor and our delicious wings in a few months and hope to see the entire community when our doors open. Get ready for a grand opening party and amazing wings. Flavor is coming!"
Willis Jacobson covers the city of Lompoc for Lee Central Coast Newspapers. Follow him on Twitter @WJacobsonLR.
Get local news delivered to your inbox!
Subscribe to our Daily Headlines newsletter.