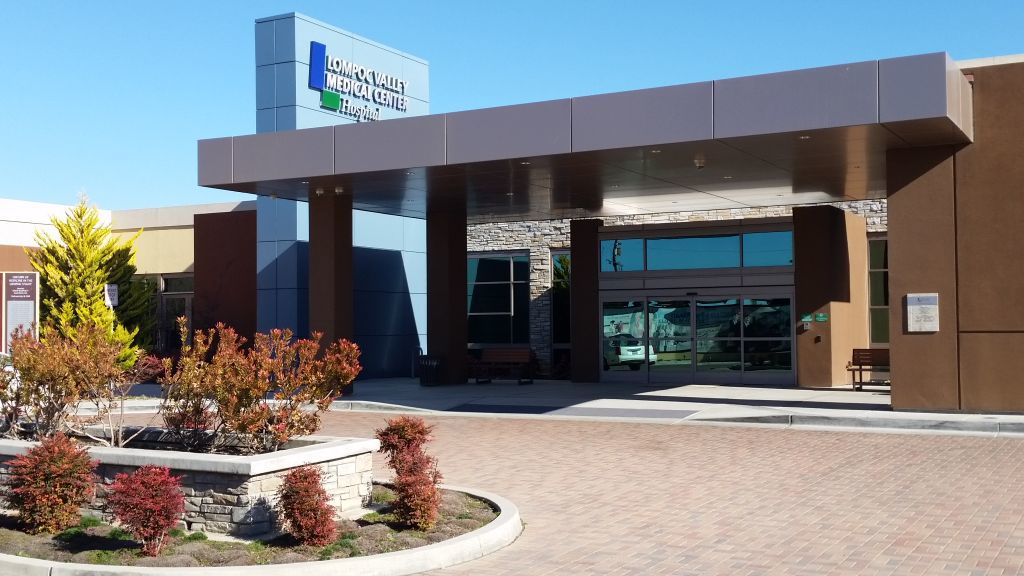 A Lompoc woman is accusing Lompoc Valley Medical Center of negligence after her husband allegedly developed cellulitis, Toxic Shock Syndrome and other complications while under the hospital's care, according to a civil complaint filed this month.
Lompoc Valley Medical Center is named in a wrongful death/medical malpractice lawsuit that accuses its staff of not closely monitoring Daniel Rodriguez and releasing him early, despite his condition worsening just a few days after his admittance to the hospital in May 2017. Rodriguez, 32, died May 19 that year.
Also named in the suit is internal medicine specialist Dr. Hany Bashandy, who was temporarily employed as an independent contractor for Lompoc Valley Medical Center in 2017.
"I did [cover some days] at Lompoc Valley Medical Center in the springtime briefly," Bashandy said Thursday afternoon. Bashandy, however, denied remembering the patient, said that he is unaware of any suit that has been filed against him, and said he couldn't comment further.
Nora Wallace, public information officer for LVMC, said Thursday that the hospital cannot comment due to pending litigation.
The lawsuit, filed May 9 by the decedent's wife Crystal Rodriguez, claims that her husband Daniel was taken to the LVMC emergency room "because his left leg was exceedingly swollen," and developed cellulitis, a bacterial infection that can develop in the skin and its tissues. Common types of bacteria are staphylococcus and streptococcus. If untreated, the infection can spread to the lymph nodes and bloodstream and become life-threatening.
Daniel Rodriguez was then transferred to the critical care unit, and "it was there he was neglected," according to the suit. While in the unit, Rodriguez reportedly "had exceedingly high ammonia levels and also contracted pneumonia," the suit continues.
The suit further alleges that Rodriguez was "left unmonitored and/or egregiously neglected for long periods of time so that his condition significantly deteriorated." He also contracted Toxic Shock Syndrome which worsened his condition.
According to the suit Dr. Bashandy, who looked after Rodriguez, "was negligent in his treatment" and released him from the hospital on May 15, 2017 "despite his horrific medical condition."
The family took Rodriguez to Santa Barbara Cottage Hospital the next day, the suit reads. Upon his admittance to the critical care unit, "one of the doctors at Cottage asked [Daniel's] parents Ruben and Leticia Rodriguez why LVMC had released Daniel."
On May 19 Rodriguez's condition worsened, and he died at Cottage hospital due to the "negligence, carelessness, lack of prudence and reasonable judgment of the defendants," the suit continued.
The suit is seeking financial damages including funeral/burial expenses and the reasonable monetary value Rodriguez would've provided for his family had he been alive. 
The suit further alleges that the family sustained substantial non-economic damages consisting of loss of decedent's love, marital relations, companionship, comfort, care, assistance, protection, affection, society and moral support. 
All compensation is to be determined at a later date by the superior court, the complaint states.
The suit follows a year of increased scrutiny of the hospital by local watchdog grassroots organizations, and representatives from the Centers for Medicare and Medicaid Services, or CMS.
In May 2017, LVMC was at risk of losing its Medicare, Medicaid and Medi-Cal certifications after a state inspection of the hospital found several deficiencies. In June 2017, the facility passed their follow-up inspection. 
Two weeks later, LVMC defended the facility at a public forum held at the hospital's Ocean's Seven Cafe, and CEO Jim Raggio maintained that the majority of the deficiencies CMS pointed out were extremely minor and easily fixed by simply amending hospital policies. 
The civil case will be in Superior Court on Sept. 11 for a case management conference.
Gina Kim covers crime and courts for Santa Maria Times. Follow her on Twitter @gina_k210
Get local news delivered to your inbox!
Subscribe to our Daily Headlines newsletter.