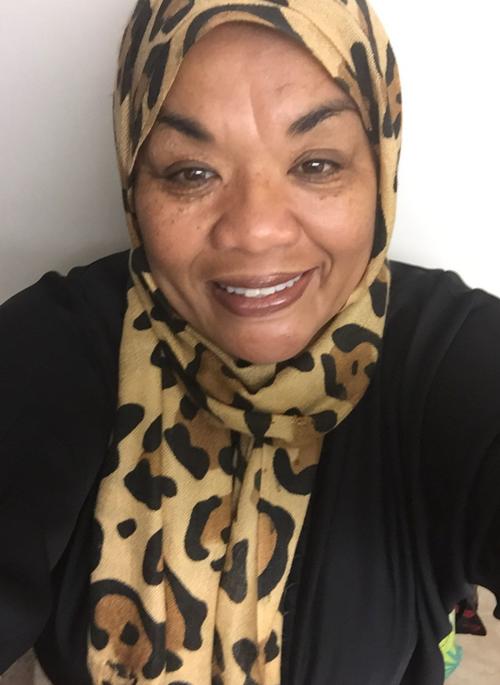 Yasmin Dawson, who spearheaded the Sept. 20 march and vigil commemorating the life and death of a Lompoc homicide victim, has been nominated for the 10th annual Valley of the Flowers Peace Prize.
Dawson was summoned to the corner at A Street and Ocean Avenue in Lompoc early in the morning of Sept. 8 after two men shot and killed Pfc. Marlon W. Brumfield Jr., 22, who was home on leave from the U.S. Army. Dawson is a close friend and coworker of Brumfield's mother, as both are cosmetologists at Diversity Salon on North H Street.
"I've known Marlon from a young age," Dawson said recently from her shop. "He was a great young man. Witnessing the pain and grief that the family experienced on the night of his death really impacted me."
In the days following, she also heard anger and fear in the community.
Immigration counselor Guadalupe Perez has been announced as the first nominee for this year's Valley of the Flowers Peace Prize.
"Having lost my brother to violence, I know how it affects a family," she said. "I also know that people were concerned that their own children might be at risk. I thought that a march would be a good way to heal the family and the community."
She hoped that an event with many different people and groups could bring the community together. Having watched the Lompoc Police Department treat the family with such compassion that evening, she also wanted to have a police presence, as well as the involvement of other local leaders.
You have free articles remaining.
So, she went unannounced to City Hall to ask for support from Mayor Jenelle Osborne. The two talked for 45 minutes and it resulted in key community leaders helping Dawson grow and coordinate the event she envisioned.
The crowd was estimated at 800 people. Speakers from five different faith communities spoke, as did an Air Force chaplain and family members and friends of the victim. There was no disorder.
Dawson said she hopes people will continue to come together to address these issues. One such opportunity will be an open forum titled "Is Faith Still Relevant?" that will be held from 2:30 to 4:30 p.m. Sunday, Oct. 27, at the Lompoc Public Library, 501 E. North Ave. That forum is being sponsored by the Islamic Center of Lompoc.
Dawson is the third nominee for this year's peace prize. Previously nominated were immigration counselor Guadalupe Perez, and restaurant owner Jose Trejo.
The annual peace prize ceremony is scheduled for Jan. 26, 2020, at Valley of the Flowers United Church of Christ in Vandenberg Village.