Not long after Army Spc. Marlon Brumfield was shot and killed while on leave in Lompoc last September, Yasmin Dawson arrived at the scene of the crime and knew she had to do something.
Dawson, who grew up in Philadelphia, had lost her brother to street violence decades earlier when she was in her 20s, and Brumfield's death brought back many of the memories she had suppressed from that time. With many Lompoc residents reeling after yet another act of violence — there were seven reported homicides in the city in 2019 — Dawson decided to bring people together with a community march and rally, as well as a follow-up meeting that focused on curbing crime.
That march — held Sept. 20, 2019 — drew hundreds of participants from various racial, religious and political backgrounds. On Sunday, Dawson was recognized for her grassroots activism when she was presented with the 10th annual Valley of the Flowers Peace Prize.
"I never would've thought I'd be standing here to get such a prestigious award," an emotional Dawson said upon accepting the 2-feet-tall, 24-pound sculpture made of copper, walnut and ceramic.
The presentation of the Peace Prize capped an hourlong ceremony, in which all 10 of this year's nominees were recognized, at the Valley of the Flowers United Church of Christ in Vandenberg Village. The award was given to Dawson by Keith McLellan, who was selected for the prize last year.
Afterward, Dawson said she was "deeply honored" by the selection. She pointed out the timing of the honor was appropriate, coming just six days after the Martin Luther King Jr. Day holiday.
"It is not lost on me that this award ceremony comes on the heels of the celebration of Martin Luther King Jr.'s life work, which [shares] many parallels with the march that brought our community together," she said.
Dawson was recognized not just for organizing the march but, also, for her work afterward.
Five weeks after that peaceful downtown march and rally, Dawson hosted a community forum titled "Taking Steps Toward a Better Lompoc." She said Sunday that she was encouraged by the ideas exchanged at that forum and had been planning on holding another similar gathering in the near future.
"I have intentions to move on with this ASAP," she said. "I'm already working on it, but now that I received this [Peace Prize] I feel an obligation to continue my work."
Dawson, a self-described "Army brat" who was born in Japan before moving to Philadelphia, said she moved to Lompoc in 1989 in large part to raise her children, all now adults, in a safer environment than she had experienced back east.
"Lompoc gave me that sense of safety for my children," she said. "That's why I want to work to try to bring this city back to the safe community it was."
Dawson acknowledged that marches and forums won't solve all the challenges facing the Lompoc community, but she said she was hopeful that the community would continue to rally to face those challenges together.
"I have the perspective to know that is possible. I was born in 1954, the year that the Brown v. Board [of Education] Supreme Court decision was decided," she said, referencing the landmark decision that declared racial segregation in schools as unconstitutional. "For many African-Americans born that year, our entire lives have been influenced by that court decision.
"While my life wasn't spared from societal challenges, when I think of the doors opened, I can't help [but] be heartened by what's possible for us here today," she added. "I truly believe that we are experiencing a season of change that will impact our community."
The other nominees celebrated at Sunday's ceremony included: immigration counselor Guadalupe Perez; philanthropist Jose Trejo; activist Pam Buchanan; 8-year-old philanthropist Boss Brockett; pastor Eric De La Cruz; Yuri Gomez and her classmates, known collectively as Lompoc Youth Connections; Maple High Principal Katy Wallace; physical therapist Lorena Rios; and youth leader Eddie Perez.
Sunday's ceremony also included a taiko drum performance, readings of quotes about peace and a moment of memorial.
The death of retired NBA star Kobe Bryant, who was killed in a helicopter crash Sunday morning, also was referenced during the ceremony. Darrell Tullis, who sang during an interlude, noted that he was there with a "heavy heart" after learning about Bryant's death, which made him reflect on the deaths of Brumfield and others from the Lompoc community over the past year.
Many attendees appeared to become emotional during that introduction by Tullis, as well as throughout his vocal performance of the song, "To Dream the Impossible Dream."
McLellan, who gave brief remarks before revealing Dawson's selection, said he was honored to have held the prize over the past 12 months and have his name alongside all the past recipients and nominees. All of those nominated over the past decade, he said, made the decision to take whatever positive action they could, regardless of their own resources.
"We live in a world that is fraught with anger, hate, prejudice, religious and political tribalism; we live in a society that is everyday marked by criticism of what somebody did or did not do enough of," he said. "But I want to tell each of you here [that] each one of you makes a difference, each one of you is a life that matters.
"Because every life matters," he added, "there's no act of kindness, of generosity, or compassion too small or too insignificant to make a positive difference in someone's life or the life of the community."
Although she hadn't had much time to think about it, Dawson said after the event that she'd likely keep the Peace Prize in a prominent place at her home over the next year. She is sure about at least one aspect of her yearlong reign, however.
"I don't know the rules of it, but I will always bring it to whatever event I have," she said, laughing.
012620 Peace Prize Winner 02.jpg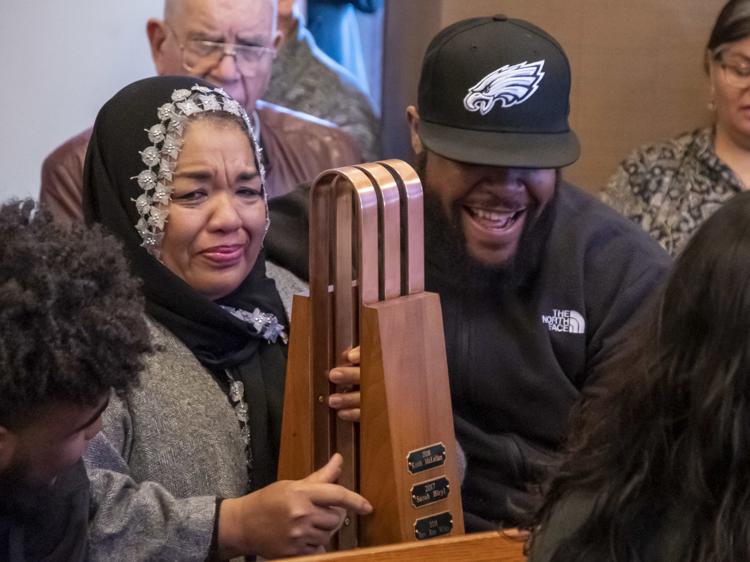 012620 Peace Prize Winner 05.jpg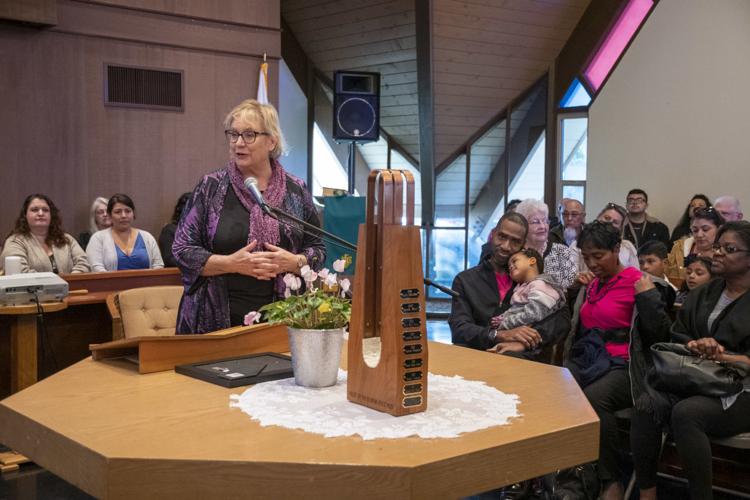 012620 Peace Prize Winner 06.jpg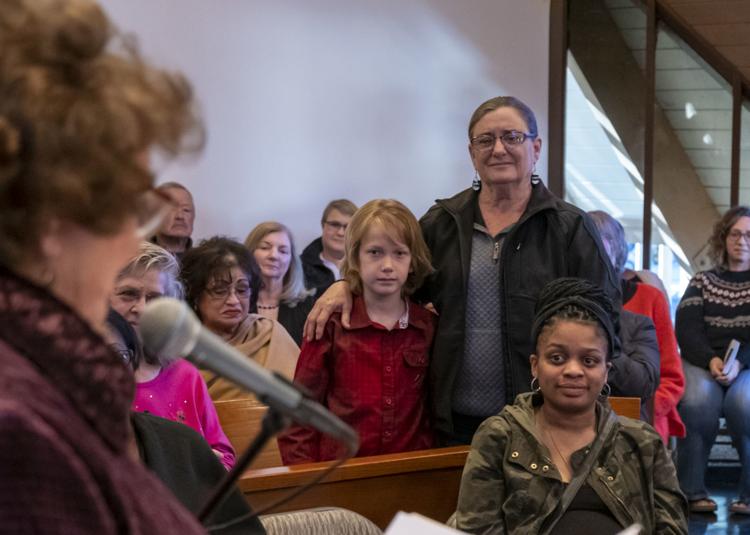 012620 Peace Prize Winner 08.jpg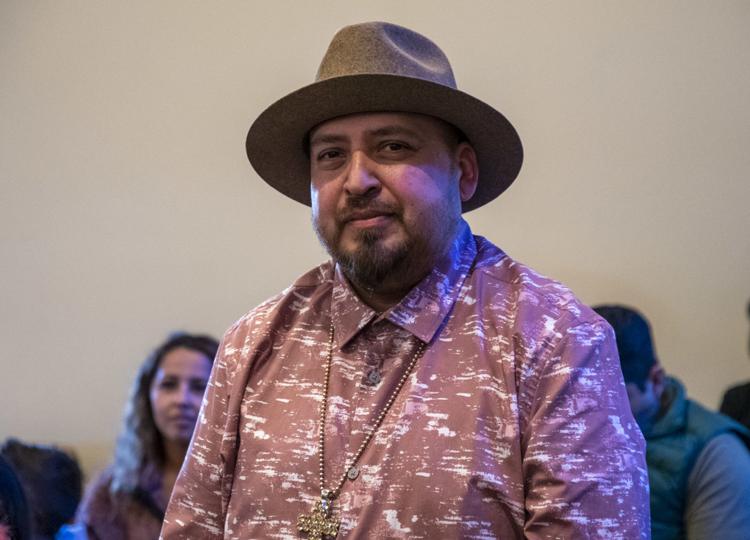 012620 Peace Prize Winner 09.jpg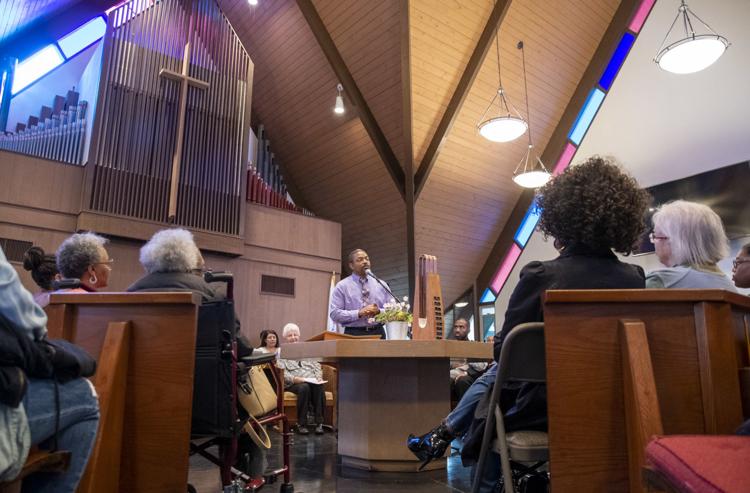 012620 Peace Prize Winner 11.jpg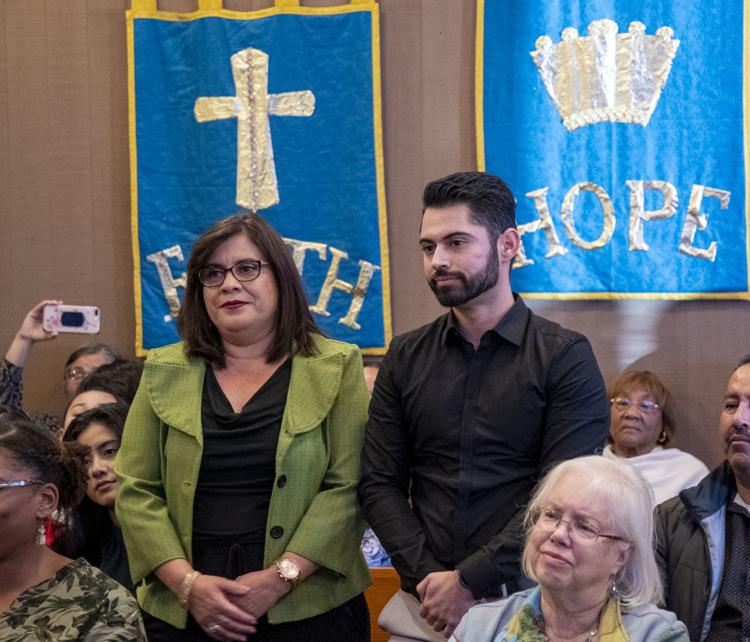 012620 Peace Prize Winner 10.jpg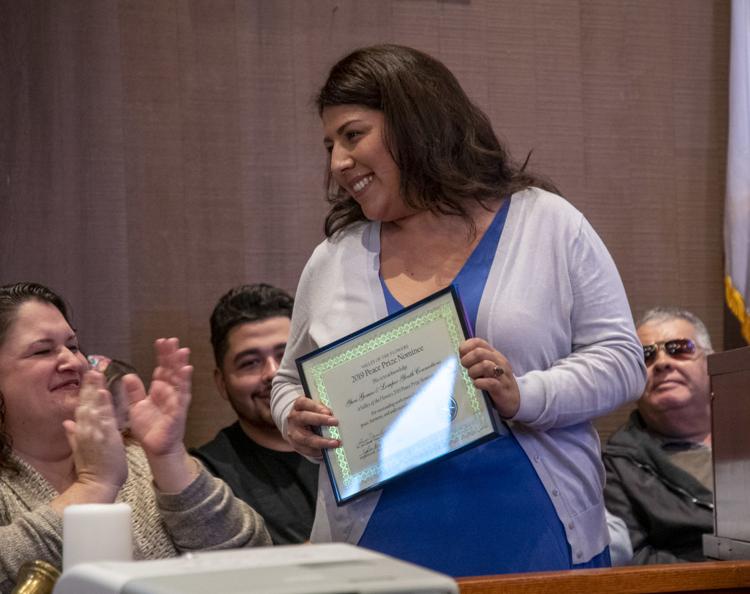 012620 Peace Prize Winner 14.jpg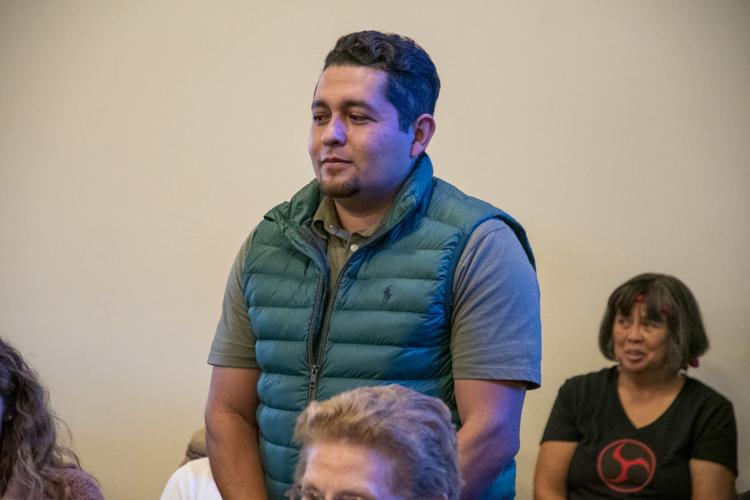 012620 Peace Prize Winner 19.jpg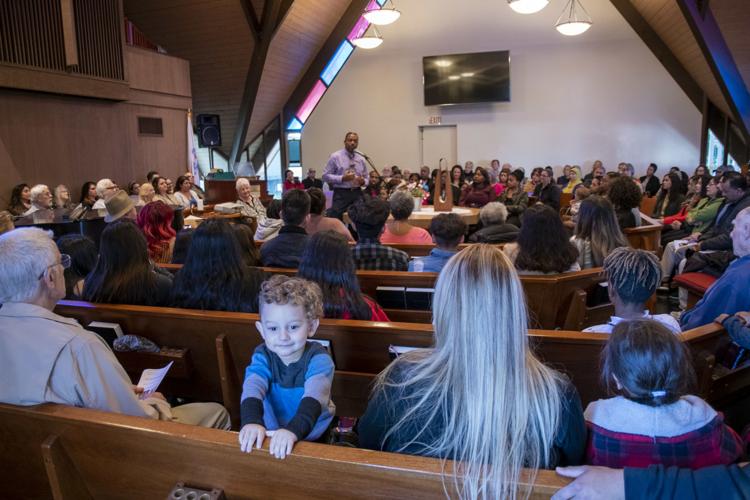 012620 Peace Prize Winner 03.jpg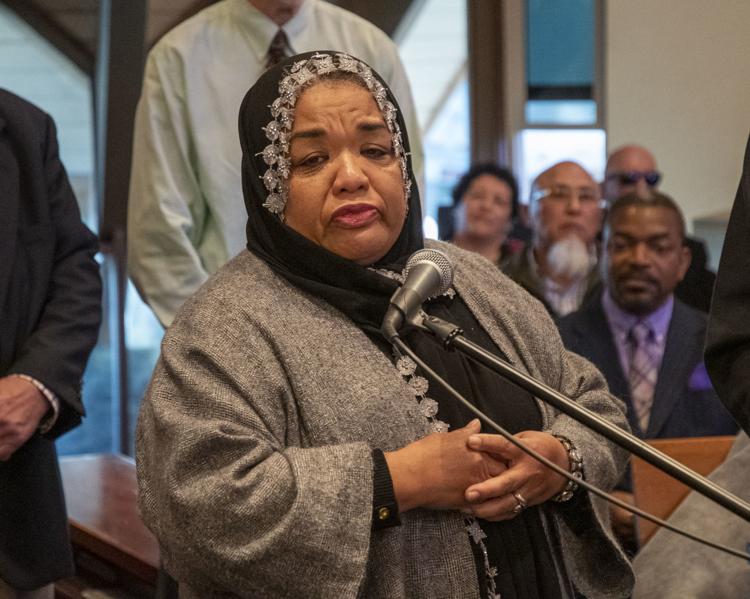 012620 Peace Prize Winner 07.jpg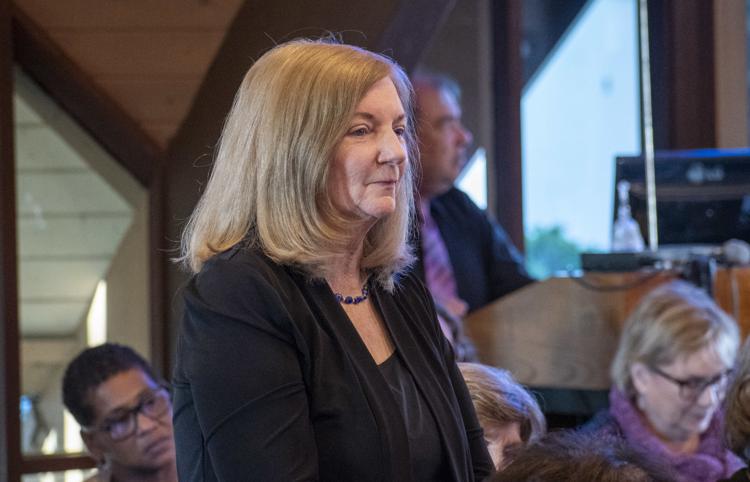 012620 Peace Prize Winner 13.jpg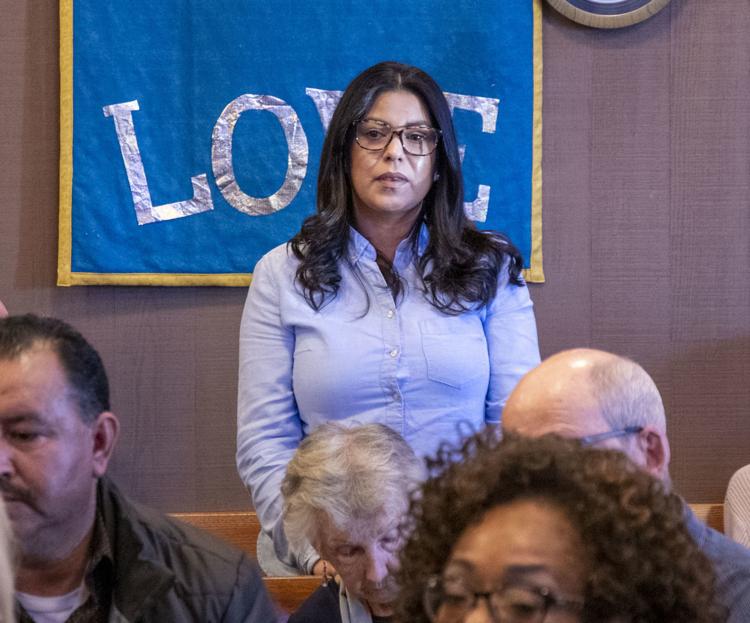 012620 Peace Prize Winner 15.jpg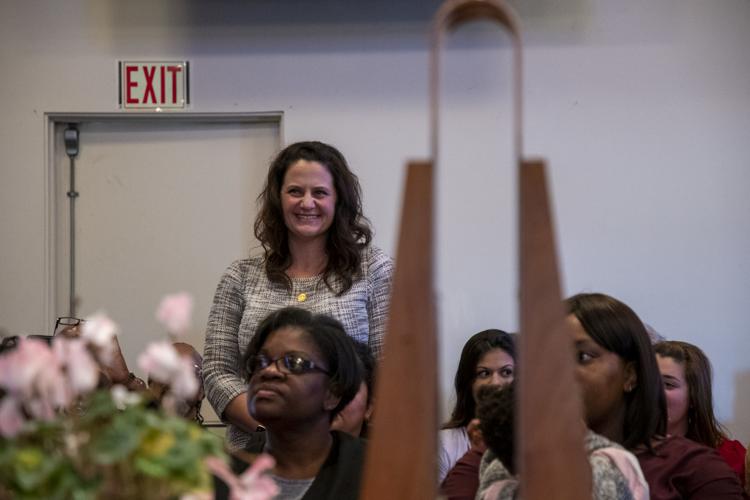 012620 Peace Prize Winner 16.jpg
012620 Peace Prize Winner 04.jpg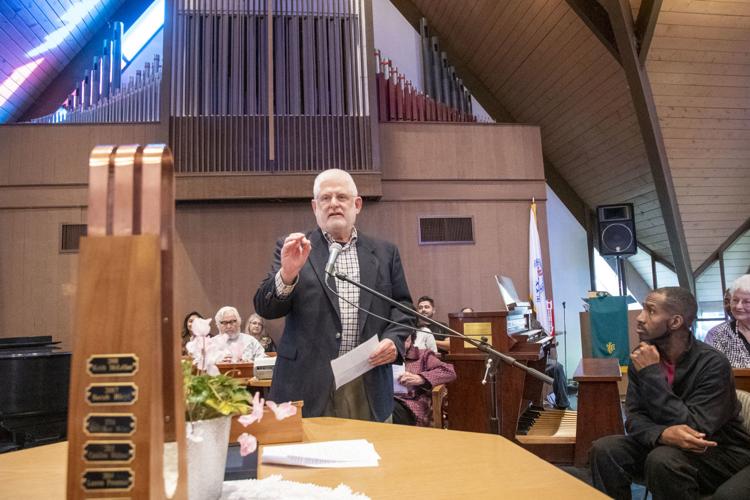 012620 Peace Prize Winner 18.jpg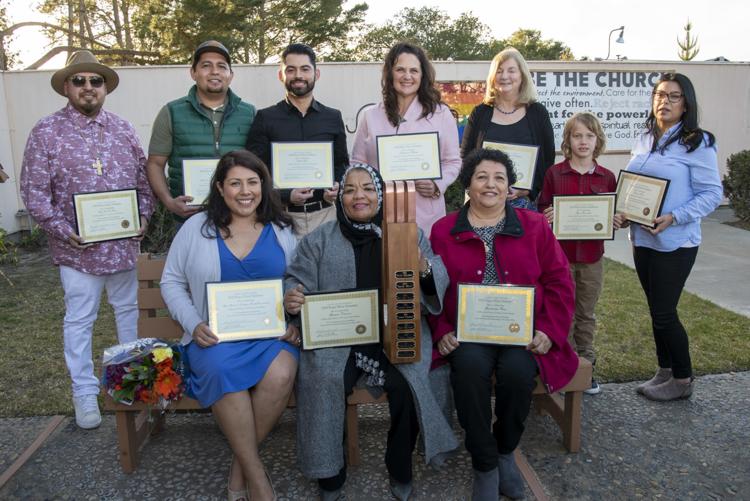 012620 Peace Prize Winner 01.jpg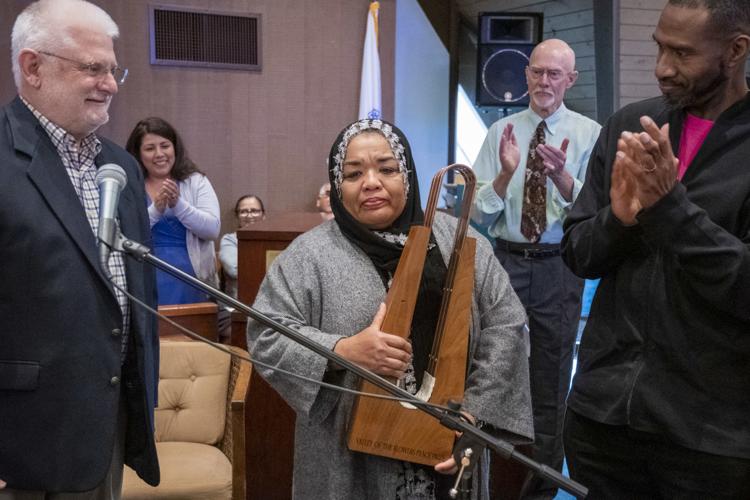 012620 Peace Prize Winner 12.jpg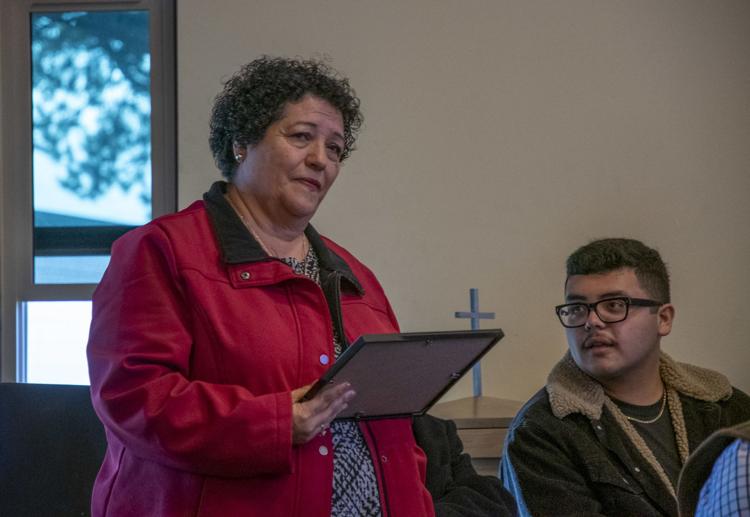 012620 Peace Prize Winner 17.jpg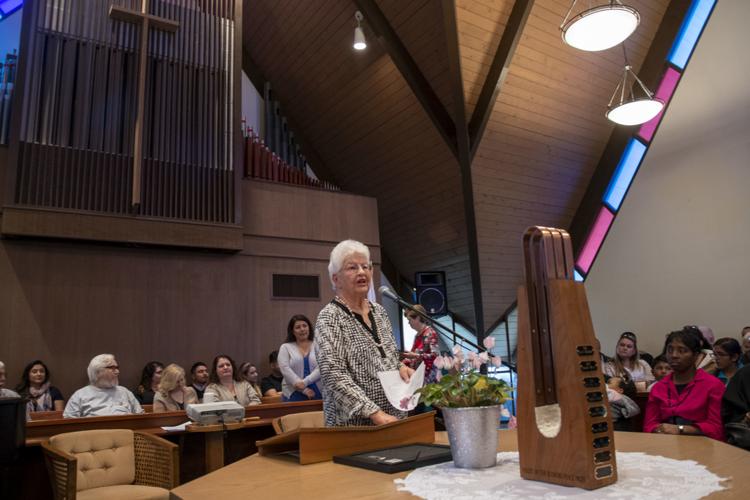 Willis Jacobson covers the city of Lompoc for Lee Central Coast Newspapers. Follow him on Twitter @WJacobsonLR.
Get local news delivered to your inbox!
Subscribe to our Daily Headlines newsletter.