Cool and drier weather returns late Sunday night as high pressure builds over California.
That high pressure will produce a pattern of moderate to fresh, 13 to 24 mph northeasterly Santa Lucia winds during the night and morning, shifting out of the northwest during the afternoon Monday through Friday.
The pattern will produce mostly clear to partly cloudy skies, with cooler overnight lows and mild afternoon highs. Morning lows will range between the low to mid-40s and daytime highs in the 60s.
A few passing low-pressure systems could bring increasing mid- to high-level clouds Thursday, Friday and Saturday.
Note: With the recent rains, dense ground fog may develop during the overnight hours, especially in the wind-sheltered valleys.
The long-range models are indicating mostly dry weather will continue through Dec. 20, if not longer.
Mon Tue Wed Thu Fri Sat Sun
46/65 43/66 44/67 45/68 47/70 48/71 49/73
Mon Tue Wed Thu Fri Sat Sun
42/61 38/60 38/62 37/63 39/67 38/68 39/69
Mon Tue Wed Thu Fri Sat Sun
46/64 41/66 42/65 44/67 46/68 47/69 50/72
You have free articles remaining.
Register for more free articles
Stay logged in to skip the surveys
Pacific Ocean waters will range from 57 to 60 degrees through Sunday, decreasing to 56 to 59 degrees Monday through Friday.
A 3- to 5-foot northwesterly 295-degree, deep-water sea and swell, with a 5- to 15-second period, is forecast along our coastline Monday into Tuesday, increasing to 4 to 6 feet with the same period Wednesday into Thursday.
A 9- to 11-foot northwesterly 305-degree, deep-water swell, with a 17- to 20-second period, will arrive along our coastline Friday.
Higher-energy northwesterly swell is forecast to continue along our coastline Dec. 14, 15 and 16.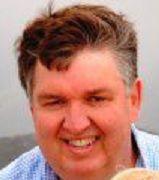 This Week's PG&E Safety Tip
California Highway Patrol offers these tips for driving in foggy conditions:
Drive with lights on low beam. High beams will reflect off the fog, creating a "white wall" effect.
Reduce your speed and watch your speedometer. Fog creates a visual illusion of slow motion when you might be speeding.
Avoid crossing traffic lanes. Travel with the driver's window partially open. Listen for traffic. Watch for CHP pace cars to guide you.
If your car is disabled or you can't continue, pull well onto the shoulder and turn off your lights. Move away from your vehicle.
Consider postponing your trip until the fog lifts.