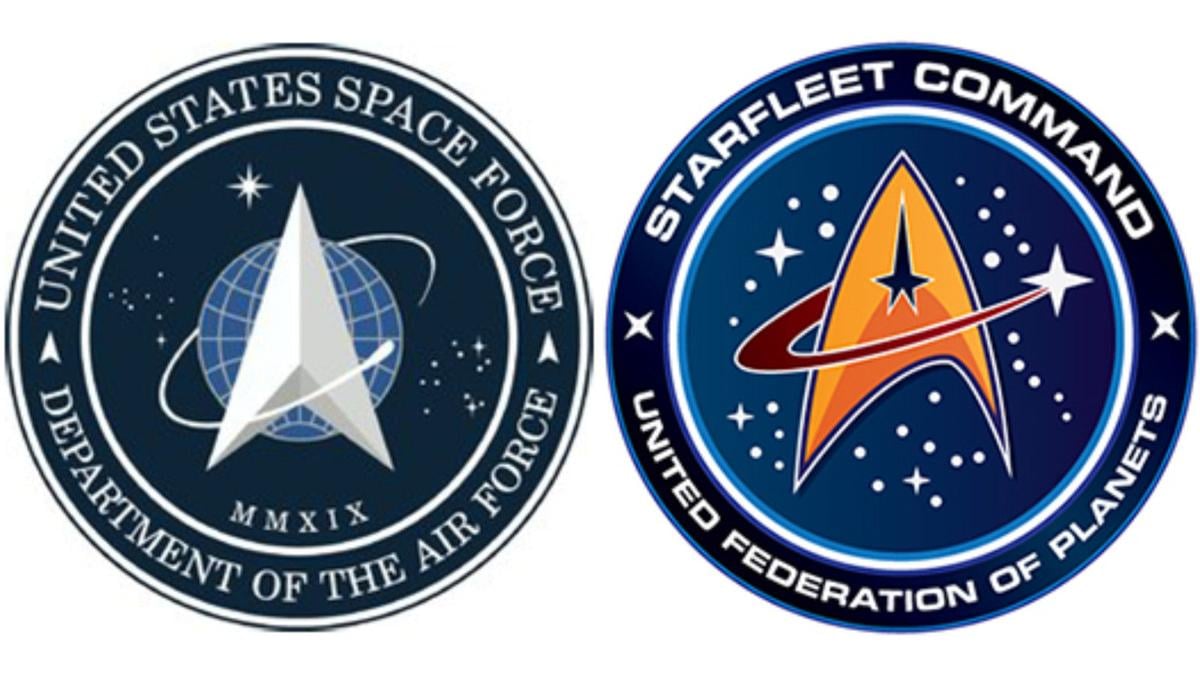 President Donald Trump unveiled the new US Space Force logo on Friday -- which seems to boldly go where one logo has gone before.
"After consultation with our Great Military Leaders, designers, and others, I am pleased to present the new logo for the United States Space Force, the Sixth Branch of our Magnificent Military!" the 45th President tweeted.
A Space Force spokesperson said in a statement that the seal unveiled by Trump is, in fact, the new official logo.
"The US Space Force seal honors the Department of the Air Force's proud history and long-standing record of providing the best space capabilities in the world," the spokesperson said. "The delta symbol, the central design element in the seal, was first used as early as 1942 by the U.S. Army Air Forces; and was used in early Air Force space organization emblems dating back to 1961. Since then, the delta symbol has been a prominent feature in military space community emblems."
Maj. William Russell, a separate Space Force spokesperson, said Trump chose the new logo from a series of options presented by the Department of the Air Force.
The similarities between the apparent Space Force logo and the "Star Trek" logo were immediately apparent to many Twitter users -- including one who was on the classic science fiction show.
George Takei, an actor who played Hikaru Sulu in the "Star Trek" series and is a vocal opponent of Trump, responded to the tweet by saying, "Ahem. We are expecting some royalties from this..."
In December, when Trump signed the National Defense Authorization Act into law, he also created the newest military service and the first new service since the US Air Force came into being in 1947. The Space Force is a branch of the military under the Department of the Air Force -- as noted in the logo tweeted by Trump -- in the same way that the Marines are their own branch of the military but are within the Department of the Navy.
CNN's Ryan Browne contributed to this report.
---
Here are some tidbits from Star Trek's many iterations:
Get Government & Politics updates in your inbox!
Stay up-to-date on the latest in local and national government and political topics with our newsletter.