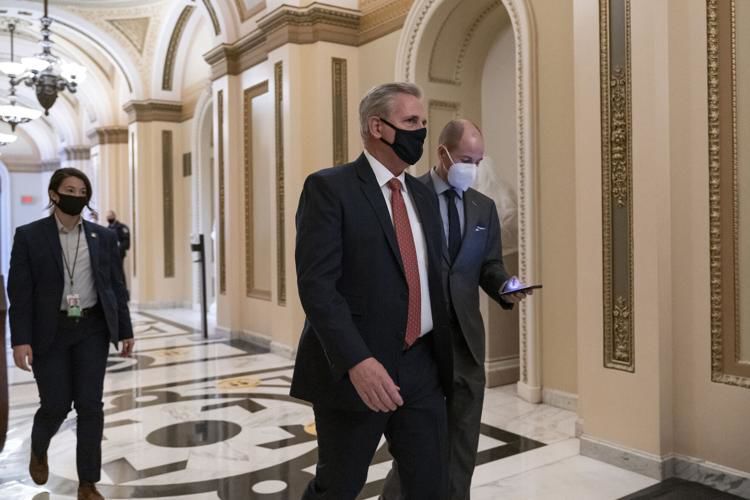 Rep. Kevin McCarthy just spoke on the floor of the House of Representatives, which is poised to vote on impeaching President Donald Trump.
Notably, McCarthy asserted that Trump is partly responsible for last week's unrest.
"The president bears responsibility for Wednesday's attack on Congress by mob rioters. He should have immediately denounced the mob when he saw what was unfolding," McCarthy said.
But McCarthy said so after declaring his opposition to impeaching the president.
"I believe impeaching the president in such a short time frame would be a mistake. No investigations have been completed. No hearings have been held. What's more, the Senate has confirmed that no trial will begin until after President-Elect (Joe) Biden is sworn in," he said.
A vote to impeach would divide the nation and "further fan the flames of partisan division," McCarthy said.
Congressional action is needed against the president, he said, but he favors "a fact-finding commission and a censure resolution."
Be the first to know
Get local news delivered to your inbox!