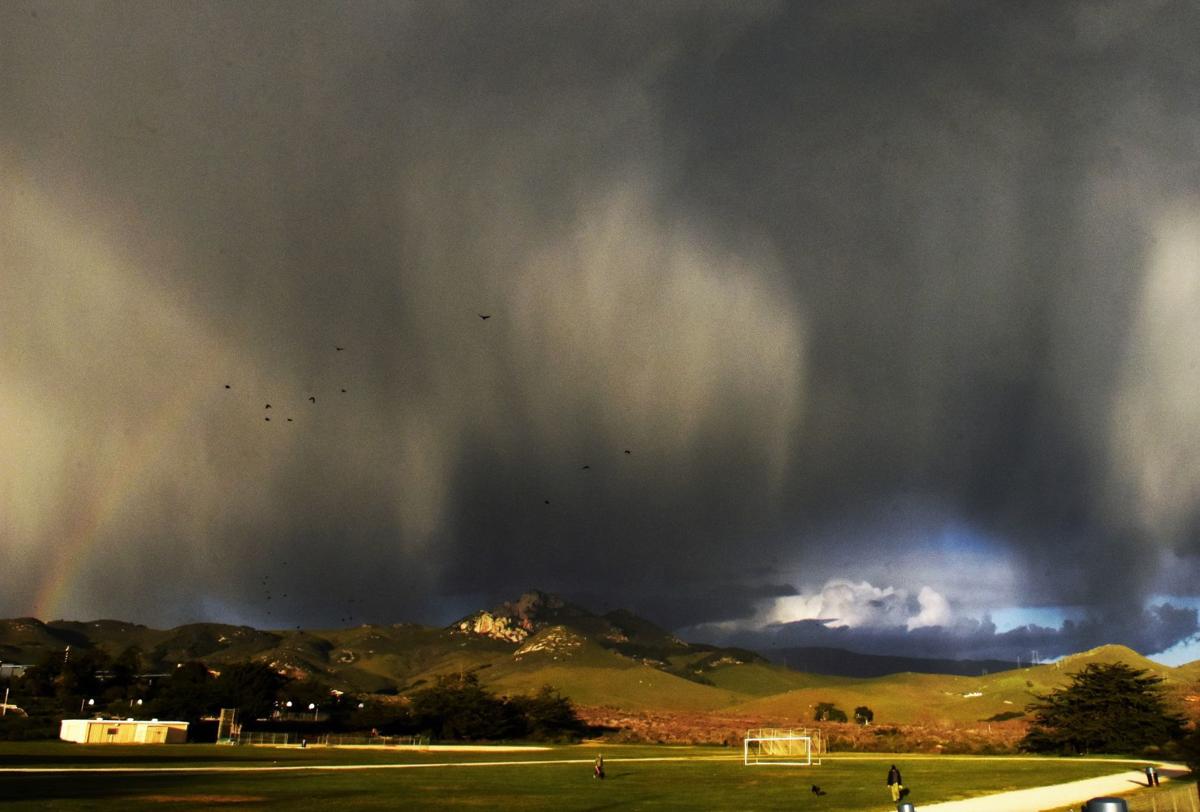 When I first heard reports of the devastating derecho (pronounced de-RAY-cho) storms that battered a swath of the central and southern United States last week, I thought the severe weather term was relatively new, but it's been around for over a century.
According to the National Weather Service, it refers to a long-duration, widespread, straight-line damaging wind event associated with ranks of rapidly moving thunderstorms.
To be classified as a derecho, a storm must extend for more than 240 miles with wind gusts of at least 58 mph or greater along most of its length.
In stronger derechos, wind gusts may exceed 100 mph.
Derechos in the United States occur east of the Rocky Mountains and are most common in the late spring and summer.
Because these types of storms are so rare and fast-moving, meteorologists struggle to recognize and forecast them, making them even more dangerous.
According to retired National Weather Service forecaster Robert Johns, the term was coined in the late 1800s by Gustavus Hinrichs, a physics professor at the University of Iowa.
In the 1870s, the state of Iowa hired Hinrichs to record and study weather phenomena.
He set up a network of volunteer weather watchers across the state and began the task of analyzing meteorological data and storm reports from those civic-minded souls.
He gradually realized the nature of damaging winds associated with severe thunderstorms varied considerably.
In fact, it appeared as though a few of the destructive wind events were not tornadoes at all but a straight line of frightfully violent winds.
He decided to use the Spanish term "derecho," meaning direct or straight-line, to classify those wind events. This term is analogous to tornado, which is also of Spanish origin.
In 1888, Hinrichs published a paper in the American Meteorological Journal defining the term.
Shortly afterward, the forerunner of the National Weather Service, the U.S. Army Signal Corps, was transferred to the Department of Agriculture.
The secretary of that department decided that the Spanish terms "tornado" and "derecho" could not be used in any of the U.S. government weather forecasts.
Nevertheless, scientists and journalists still continued to use the term "tornado." However, because of the rarity of the straight-line wind events, the term "derecho" would be soon forgotten.
In 1987, nearly 100 years later, Robert Johns and his colleague Bill Hirt published a paper concerning derechos. Since that publication, the term has become progressively more commonly used in describing the long-lived, straight-line wind events.
On the afternoon of June 29, 2012, a rare and terrifying derecho developed in Iowa and marched toward Maryland and Massachusetts, reaching those states by nightfall.
What began like a standard-issue thunderstorm soon turned violent, generating fierce winds, fearsome lightning and massive power outages.
Central Coast resident Micah Van Bogelen told me he lived in the Midwest for the first part of his life before moving to California.
He still remembers the tornado warnings, hailstorms and, of course, the powerful thunderstorms that would wake him up on hot summer nights, but he had never seen anything like what he encountered in Boston last month while on vacation with his family.
"Sheets of water bent and whipped to the ground, forced by powerful gusts of wind," Van Bogelen said. "The sky lit up from end to end. Then immense bolts of lightning began to strike the ground, as often as five times a minute."
He went on to tell me, "Then I saw the most spectacular lightning strike I have ever seen. It was thick and mean as it quickly made its way to the lightning rod atop Fenway Park. The sky cracked as it mended the cylinder-like hole left by the bolt, but it was somehow still on fire in several pockets where the lightning had been. It looked like a plasma fire from a sci-fi movie."
Kory Raftery, former KSBY reporter and Pacific Gas and Electric Co. colleague, worked as the communications director at Calvert Cliffs Nuclear Power Plant in Maryland at the time.
He told me he had never seen lightning with such frequency and intensity as on that night.
His entire neighborhood lost electric service, prompting his then-3-year-old son, Mickey, to ask Raftery and his wife, Lauren, why was it dark inside their home but bright as day outside.
* * *
Do you have emergency supplies — food, water, flashlights, a radio, fresh batteries, first aid supplies and cash — set aside? A back-up charger for your phone? Do you know how to manually open your garage door?
Learn more about preparing for a public safety power shutoff by visiting http://prepareforpowerdown.com.
John Lindsey is Pacific Gas and Electric Co.'s Diablo Canyon Power Plant marine meteorologist and a media relations representative. Follow him on Twitter @PGE_John.
Catch the latest in Opinion
Get opinion pieces, letters and editorials sent directly to your inbox weekly!