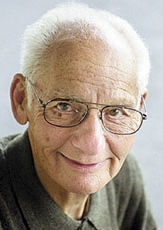 As seen lying on display in your supermarket's produce section cucumbers seem to express common strength and resistance to bruising or damage from any source. But this popular vegetable, produced in impressive volume in California, requires careful attention for its entire growth period.
Enclosed in a fabric cocoon for most of its life and elevated above ground, each cucumber receives a level pf pampering that belies its mature appearance and prepares it for display and eventual eating enjoyment. California's Central Valley, Central Coast and Southern Coast locations are home to its production, allowing California to be the second largest producer. Georgia, Florida and Michigan seem to qualify for first place at various times.
In contrast to the pampering they receive for commercial distribution, "cukes" as they are nick-named, can be produced from seed by home gardeners too. But the final product is acceptable only for those who are patient enough to give cucumber plants and the developing fruit considerable attention.
The bulk of California's crop produced annually is grown in tunnels supported by large hoops. The tunnels allow repeated access to cucumbers maturing inside, hanging on vertically-growing plants. While the tunnels protect the developing fruit, they can't prevent the plants and fruit from hungry insects or disease. The tunnels are constructed so they can be opened frequently to allow pesticides and insecticides to be applied.
Drip irrigation or confined sprinkler applications are common and practical in the limited area inside the tunnels. The tunnels accommodate cucumber plants that reach heights of only about three feet. The fruit can be harvested selectively as individual fruit ripens over a growing period of 60 days. Considerable hand operation is required in opening and closing the tunnels and performing required applications inside.
So the vegetable that seems to express strength and toughness actually receives a very pampered environment for its entire life. Only for a few days, possibly two weeks, is the cucumber plant exposed, afterward to be enclosed in its protective tunnel environment and pampered meticulously.
The cucumber family appeals to consumers and packers on several levels. Pickling is a major outlet, but cucumbers destined for this foremat are not only treated differently than produce-market varieties, they are biologically separate and culturally diverse. It's the pickling varieties that include tiny gherkins, often characterized by spicy, sweet, tasty packing liquids tailored to a dozen tastes. It is a challenge to visually relate those husky specimens on the produce counter to the canned and bottled types on shelves elsewhere in the grocery store.
Even fresh varieties displayed on produce department shelves are commonly transformed to dozens of formats, responsive to the creative talents of purchasers. They respond to several styles of cooking, seasoning and preservation. They accept the tastes and spiciness of various sauces and carriers when immersed and canned in them.
What vegetable is more versatile than the cucumber? It might find itself freshly sliced and presented as the centerpiece of a dainty sandwich, or the rugged guardian of a salad plate filled by a handful of even tastier vegetables. Processed or pickled it stands alone and unchallenged for its sturdy structure and its faithful representation of built-in texture.
California diners in particular are seldom without cucumbers in their fresh state, supplied by talented and committed producers who are perhaps only miles away. It is from sturdy produce choices such as cucumbers that dining enjoyment and variety emanate. A cucumber awaits at your neighborhood grocery store to enhance your life.
Don Curlee covers agriculture in California. He currently resides in Clovis.
Catch the latest in Opinion
Get opinion pieces, letters and editorials sent directly to your inbox weekly!