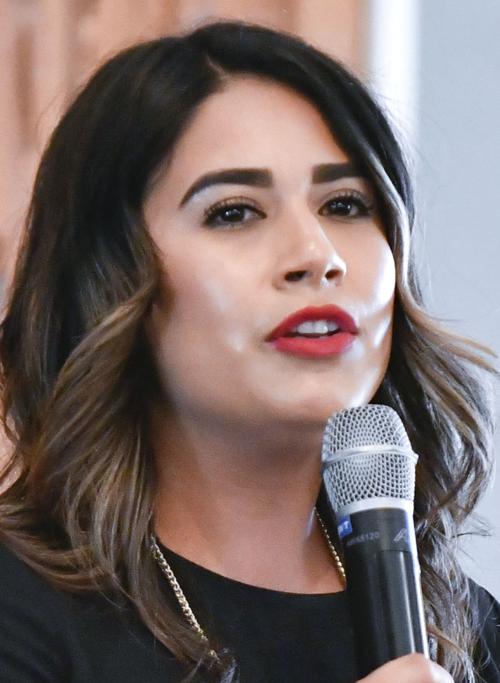 For over 40 years, ultra-wealthy corporations like Disney and Chevron have starved our educational system and community services by taking advantage of loopholes in California's tax system. It's time they pay their fair share.
Proposition 15 -- also known as Schools and Communities First -- will level the playing field by closing the costliest corporate property tax loophole in California's history and reclaiming approximately $12 billion annually for our public schools and local communities.
Opponents of Prop. 15 have gone out of their way and spent a lot of money to keep their tax loopholes, using fear-mongering arguments and "divide and conquer" tactics to spread misinformation. Voters should know that Prop. 15 completely exempts residential, agriculture and commercial agriculture from reassessment.
In addition, it implements tax relief for small businesses and exempts commercial and industrial properties worth less than $3 million from reassessment. Ultimately, 92% of the revenue generated from Prop. 15 will only come from 10% of the biggest, most valuable commercial and industrial properties in the state.
Prop. 15 was written with small businesses, local property owners, and agriculture in mind. It was written to empower local governments and schools to reclaim the funds they've lost over the last four decades.
To illustrate this injustice, the Hilton Santa Barbara Beachfront Resort pays a lower tax rate than the Motel 6 down the street. If the luxury resort was taxed at the same rate as the Motel 6, the Hilton could pay an additional $1.53 million in property taxes each year for schools and local services in Santa Barbara County.
Californians can no longer allow elite property owners to gain staggering profits at the expense of our local business owners.
I was born, raised, and educated in Santa Maria, and have always had a passionate interest in our public schools. I have no doubt that decades of divestment in California's education system have meant divestment in our youth and their future.
Dilapidated school buildings, antiquated textbooks, dwindling youth programs, impossible workloads for academic service staff, and a chronic lack of resources are just some of the more visible consequences of our failure to adequately fund the promise and possibility of our young people.
In Santa Maria and across the state, we need to put "schools and communities first." A yes vote on Prop. 15 will go a long way toward addressing educational inequities and fostering academic rigor in our community.
Prop. 15 can help us ensure that Santa Maria's schools go beyond providing an adequate education. It can provide resources to place every student on a college preparedness pathway.
The COVID-19 pandemic is testing our ability to withstand the torrential economic damage done to us at the state and local level. Over the next three fiscal years, the City of Santa Maria will face difficult decisions on how to tackle our $14 million revenue shortfall.
To keep our city afloat, we are relying on reserves to avoid layoffs. Severe budget shortfalls at our city and county level represent tremendous threats to essential services that Santa Marians have come to rely on, including first responders, community programs, parks, library services, and mental health services.
If passed, Prop. 15 is estimated to bring $117 million every year to Santa Barbara County schools and local governments. The City of Santa Maria alone would benefit by receiving approximately $3.4 million annually, and Santa Maria schools would receive nearly $24 million.
The passage of Prop. 15 -- Schools and Communities First -- is essential to the survival of Santa Maria's essential services and educational system. It's time for us to build prosperous and enduring communities by demanding that ultra-wealthy corporations pay their fair share.
Gloria Soto is a Santa Maria city councilwoman.
Catch the latest in Opinion
Get opinion pieces, letters and editorials sent directly to your inbox weekly!