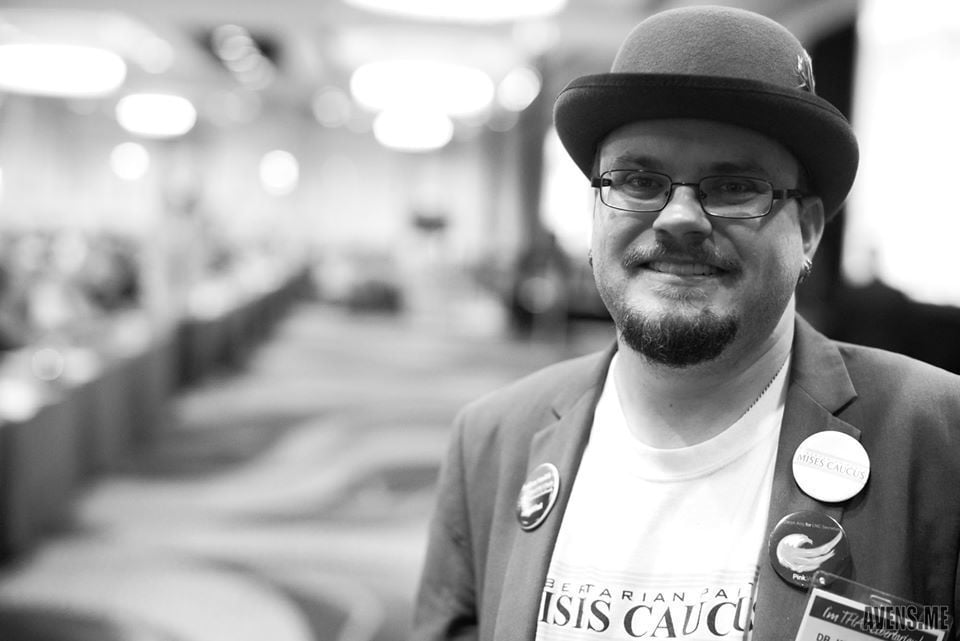 Since 1946, the federal government has increased spending (and borrowing) exponentially. Adjusted for inflation, the federal government has gone from spending $5,000 per capita in 1946 under President Truman to spending $19,962 per capita in 2020 under President Trump. The national debt has increased dramatically as well. It has gone from $16 billion in 1930 to $27 trillion in 2020. We have not had a balanced budget federally since 2001. We are heading rapidly towards a fiscal cliff and picking up speed.
Additionally, the state of California has doubled their per capita outlays when adjusted for inflation over the past 40 years. Local outlays trend upwards as well. Americans have become increasingly dependent on the government at all levels. This has happened regardless of whether Democrats or Republicans are elected. Libertarians stand against government dependency and instead believe that we, the people, should be free and are better able to decide for ourselves how to spend our own money.
The United States became independent from Great Britain in 1776 due to the heavy tax burdens, yet today, we pay more in taxes and expect the government to take care of our every need. When we have a problem, instead of finding a way to address the problem ourselves, we often turn to the government to resolve the problem.
Sometimes this is due to heavy regulatory burdens placed upon us by the government which we have elected. However, often we expect the government to help us resolve our issues, whether it be taking care of our healthcare, educating our children, or providing us with food and homes.
Founding Father Thomas Paine presented the sole role of government as safeguarding the natural rights of people. He saw government as only a preventative force and believed that positive acts should be the responsibility of society.
The Founding Fathers of the United States conceived of the United States as having a government constrained by the people to play a largely insignificant role in the everyday lives of the American people. Yet, that is not the America we know today. In modern society, we look to government as not a protective force for our liberty but instead as an agent of society to provide for our everyday needs, including even things such as recreation.
For example, city governments spend my tax dollars in order to provide recreational facilities and activities for others to use. When the city pays for pickleball courts to be built in our city parks this is misuse of my tax dollars. This is not a recreational activity I will ever likely engage in, because I have no interest in this as a recreational activity. Pickleball enthusiasts should be responsible for their own pickleball expenses. The free market should be looked to for providing for pickleball courts for people to play on. I shouldn't have to pay for the recreational desires of others.
As a Libertarian, I look for the government to do less. I want them to cut regulations and decrease spending. I want elected officials to not only maintain a balanced budget and stop trying to squeeze people for additional tax revenues, but also to stop spending so much money. I want our elected officials to cut back on spending. I look at successful government as the government which reduces fiscal outlays at all levels.
I hope that as Libertarians are elected they find ways to cut taxes, cut regulations, cut bureaucratic processes, and cut spending. Now that we have elected Libertarians across the United States I will be watching how they handle opportunities to cut all of these things. As a Libertarian, I believe that it is the people who know best how to spend their own money and that they should be free to act as they choose, so long as they do not directly cause harm to another.
Dr. Kenneth Brent Olsen is a clinical psychologist practicing in California. He has been active in the Libertarian Party since 1996 when he ran for Salt Lake County Commissioner in Utah. To contact Dr. Olsen, please email him at  vicechair@ca.lp.org.
Catch the latest in Opinion
Get opinion pieces, letters and editorials sent directly to your inbox weekly!