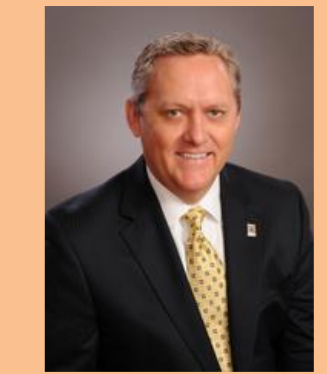 Over the past several weeks, I have considered the emotional writings of my friends and colleagues who come from an Asian American/Pacific Islander (AAPI) background. They are sharing not only the pain of the most recent scourge of hatred against those of AAPI descent, but also the fear they have of not knowing if they, too, will be a victim.
In our own community, our county Superintendent of Schools and our county Director of Public Health recently shared touching, personal stories set against backdrops of racism and prejudice. The fact that Susan Salcido and Van Do-Reynoso even have to explain that they are Americans is proof enough that we are falling short of assuring equity for all.
AAPI discrimination has a long history in America, although that history seems to be not well known. The Chinese Exclusion Act of 1882 specifically prohibited the immigration of Chinese citizens and prevented any existing Chinese residents from obtaining citizenship. When Wong Kim Ark left his birthplace of San Francisco for a trip to China in 1895, he was denied readmission on the grounds that he was not a citizen of the United States in spite of the 14th Amendment's guarantee that "all persons born in the United States" are considered citizens. It took three years, but ultimately the Supreme Court ruled that Wong Kim Ark was, indeed, a citizen of the United States.
During WWII, Fred Korematsu did not fare so well with the Supreme Court. Korematsu challenged the constitutionality of Executive Order 9066, a policy that used the fear borne from the attack on Pearl Harbor to leverage existing anti-Japanese racism, ultimately relocating more than 100,000 citizens and US residents with Japanese ancestry. Korematsu lost his case at the Supreme Court in 1944, but never stopped fighting for civil rights, ultimately earning a formal reversal of his conviction and the Presidential Medal of Freedom.
Our community still has many people who either personally experienced forced relocation or are the children of those who were interred. Imagine that 80 years after the internment camps, our AAPI friends are still dealing with the racist notion that they are not fully American. Our AAPI population is integral to the economic and social vitality of Santa Barbara County. The Santa Maria Filipino Community Center dates to the 1970s and the Santa Maria Japanese Community Center, which will soon have a prominent location in the Enos Ranch project, has served the Central Coast since the early 1900s.
We can't let fearmongering once again put us at odds with our AAPI neighbors. We can't succumb to those who play on the fear of the unknown to divide us. We should start with the language we use – there is ample evidence that the anti-Chinese rhetoric around the COVID-19 pandemic served as a catalyst for the current surge in violence against those with AAPI ethnicities. Language matters and the language of hate spreads quickly in the age of social media. The mean-spirited comments masquerading as humor among friends or posted on Facebook to incite division have no place in a community that seeks to be inclusive.
The voices speaking out against AAPI-focused violence must be more than those who are personally affected. The Central Coast is a welcoming place and we should all speak up on behalf of our AAPI friends and colleagues.
Kevin G. Walthers, Ph.D., is the superintendent/president of Allan Hancock College. The time capsule ceremony video and contents are available at hancockcollege.edu/100.
Catch the latest in Opinion
Get opinion pieces, letters and editorials sent directly to your inbox weekly!