Santa Maria will receive more than $960,000 in a second round of COVID-19 federal CARES Act funding that will allow for increased rental assistance, safer public facilities and additional code compliance resources. 
After being allocated $958,272 by the U.S. Housing and Urban Development in March, the city was notified in October of an additional allocation of $965,080 that could be added to existing program funding used to prevent, prepare and respond to the pandemic, Community Programs Manager Rosie Rojo said. 
In Santa Maria, these funds have been divided between emergency rental assistance, general administration costs for increasing the city's response to the virus, and improvements to public facilities to limit the spread of COVID-19. 
While an amendment to the city's Annual Action Plan was made to account for the new funds, the programs that already have been designated funds will not be changed, Rojo said. 
"It's just allowing us to add more money to the pot," she said. 
One of the larger allocations of funds will go to public facility improvements, which draws 42% of federal COVID-19 funds to reduce the spread of germs and ensure social distancing at city offices and buildings.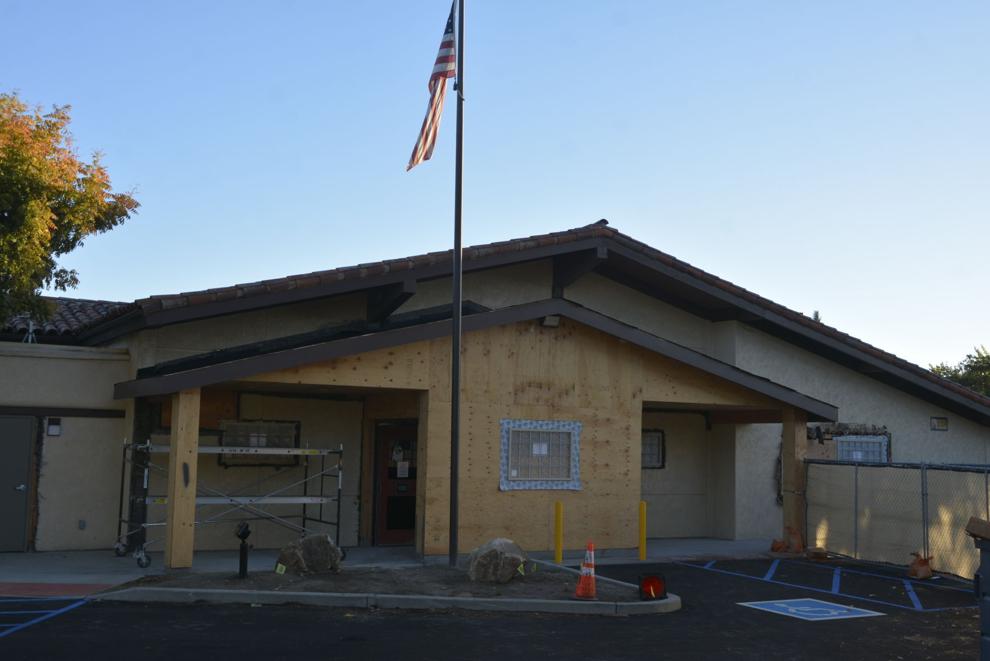 These improvements could include installing of sneeze guards and touchless doors, removing architectural barriers that prevent social distancing, or replacing HVAC systems to promote better airflow, Director of Community Development Chuen Ng wrote in a report to the Santa Maria City Council about the funds.  
With $500,000 also carried over from the first round of funding, a total of $800,000 will be allocated toward public facility improvements, according to Ng. 
Ongoing public facility projects include expanding the lobby space in the City Attorney's Office to allow for adequate social distancing and implementing sneeze guards in the Public Library Main Branch on McClelland Street, according to city spokesman Mark van de Kamp.
In addition, the Finance Department is being moved out of City Hall to a new space on the other side of McClelland, where more space and double-door entrances will be available to patrons paying their utilities once construction finishes in January or February. 
"The building is being remodeled to ensure safe public access and to meet public health mandates. A redesigned public counter, vestibule and covered walkways are currently under construction," van de Kamp said. 
The city's Emergency Rental Assistance Program also will receive a boost in this second round of funding. Currently, the program has enough funds to assist around 65 Santa Maria households affected by the pandemic.
An additional $400,000 from the second round of funding will allow even more residents to receive assistance, van de Kamp said. 
"The additional round of funding will help the city to serve an additional 75 households or so, for a total of approximately 140 households," van de Kamp said. 
These funds also can be used to cover administrative costs associated with receiving and evaluating applications, Ng said. 
To qualify for rental assistance, applicants must live within city limits and fall below the 80% median income for Santa Barbara County. Funds can be used to cover up to three months, or $5,000, of rent as far back as April, Ng said. 
Twenty percent of the federal COVID-19 funds also can be used for general administration to cover associated staffing costs.
This money is proposed to be set aside for administrative costs incurred by Special Projects staff and to fund a temporary part-time Code Compliance position that will assist with local business outreach, Ng said.
Concerned about COVID-19?
Sign up now to get the most recent coronavirus headlines and other important local and national news sent to your email inbox daily.