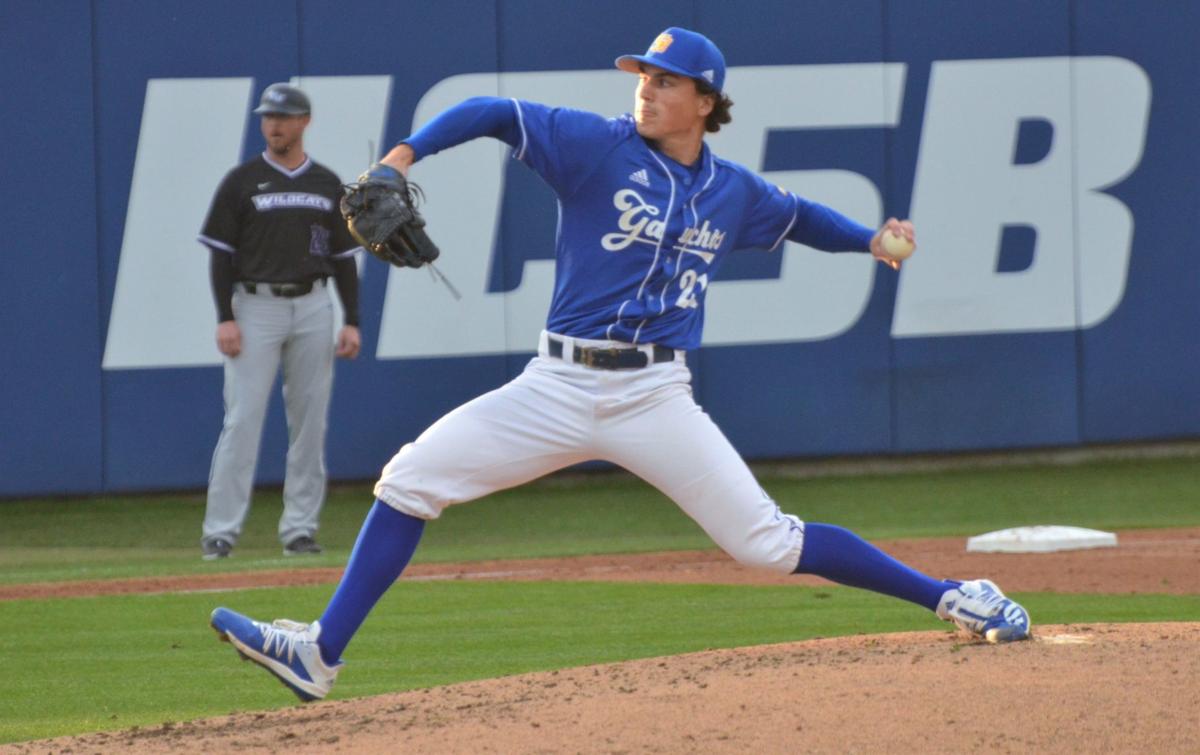 Zach Torra has just completed a remarkable, if abbreviated, first season for the UCSB Gauchos baseball team.
A first season that could also be his last if, as expected, Torra is selected in the annual Major League Baseball draft.
It has already been a long journey for Torra to get from Santa Ynez High School to the UCSB campus that is only 33 miles away.
The left-handed starting pitcher, a 2016 graduate of Santa Ynez High, started four games, going 3-0 with one no decision and a miniscule 0.39 earned run average (ERA), giving up one earned run on 11 hits with 39 strikeouts in 26.1 innings over four games for the 30th ranked Gauchos (13-2).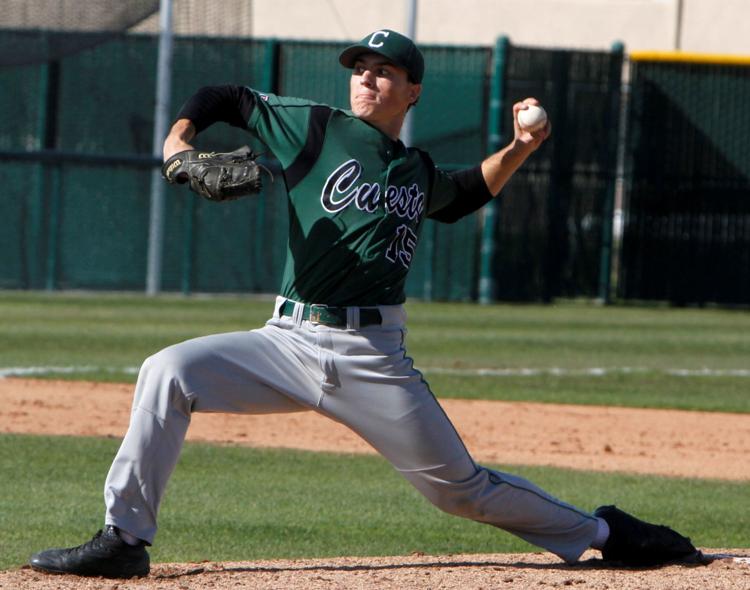 And that's where Torra's season ended because the Big West conference cancelled the rest of its spring sports season due to the ongoing coronavirus pandemic.
"Everyone is disappointed but the decision is ultimately out of our hands," said UCSB head coach Andrew Checketts after the decision came down. "We don't want to put the players or fans in jeopardy."
Torra, a 21-year-old, is a red-shirt junior and was the superstar on some excellent Santa Ynez teams.
"For four years, he was unbelievable. He was one of the greatest pitchers in Santa Ynez High School history," said Warren Dickey, who was Torra's head coach at Santa Ynez. "He had a 30-5 record with a 0.47 ERA. He was named All-Area Pitcher of the Year and led the team to three straight CIF playoffs and the CIF championship in 2014.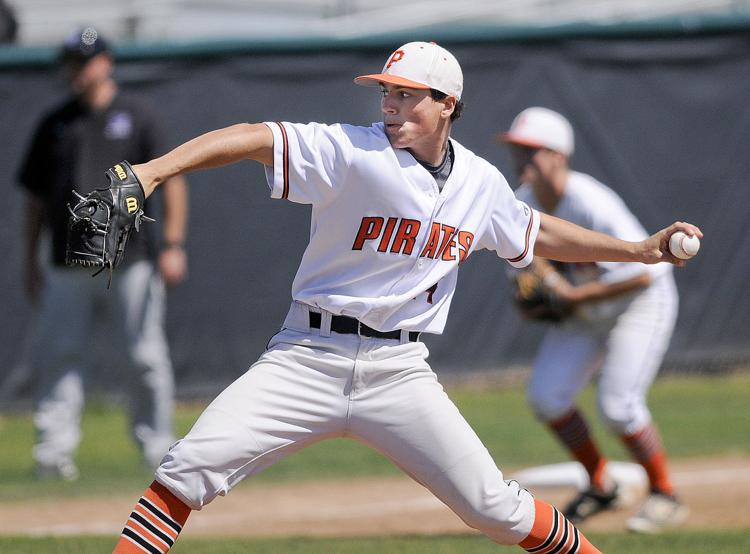 "He was very durable and then it happened. Something popped in his left arm during a playoff game against Woodcrest Christian (in 2016) and he had to have Tommy John Surgery."
Torra had surgery in June of 2016.
"While I was rehabbing, I took a red shirt year at Santa Barbara City College, then I started pitching again at Hancock and last year for Cuesta," said Torra. "My arm feels good, strong, healthy — that's all I can ask for."
"I'm back to my normal routine. I do the normal work between starts and I have no concerns when I take the mound. This is a great group of guys. We have a solid defense which gives me even more confidence on the mound."
Torra got a no-decision in his first game for the Gauchos, a game in which UCSB went on to a 1-0 victory over Sacramento State in 11 innings.
He followed with wins against Abilene Christian, the University of Chicago and No. 25 Oregon State.
"Division I is the best overall competition I've ever faced," said Torra. "Before we beat Oregon State, we beat UCLA. Those schools are the real deal."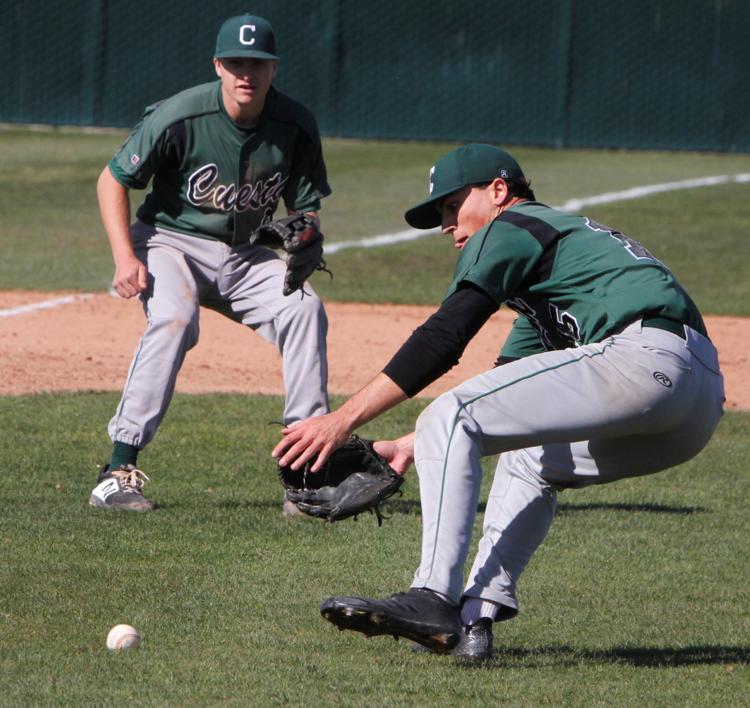 "Zach threw a lot for Cuesta last year. He had a nice year," said Checketts. "We watched him and got to see that he works hard, he's a diligent worker. He's adjusted to Division I ball and has been throwing really well. He's had a good fastball and landed his breaking ball when he needed it. He's done a really nice job of moving the ball around."
"Physically he's changed," said Dickey. "He's changed his lifestyle, workout, diet — he's all in. He's doing all the work necessary, focused on the next level."
And that could be on a Major League team's farm system roster as soon as next year.
"That would be awesome to get that opportunity," said Torra. "That's the ultimate goal."
"I think Zach will get drafted this spring," said Checketts. "It depends on what kind of financial offer he gets. He may decide to come back to UCSB for his final year to maybe improve his position."
"After was he's had to go through, the frustration of having to do the surgery and all that rehab, it will be great to see him get a shot at pro ball," said Dickey. "He deserves a lot of credit for refocusing his life and for getting to UCSB. The sky's the limit for him now."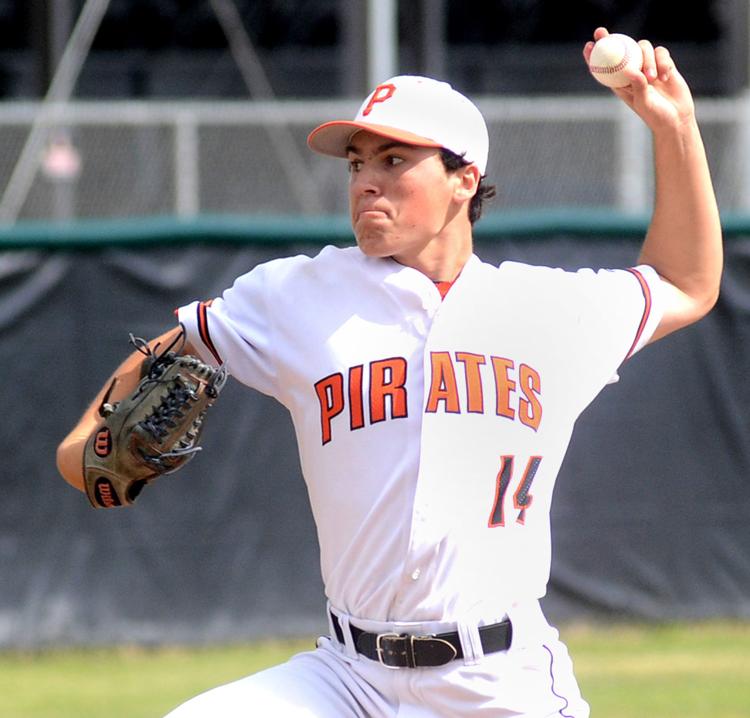 If Torra does get drafted this year, it will be the second straight year and former Santa Ynez High/UCSB player gets picked by the pros.
And he'll be the second straight former Pirate to overcome Tommy John surgery to get a shot at the pros.
Thomas Rowan, a 2014 Santa Ynez and 2019 UCSB grad, was chosen by the Miami Marlins in the 20th round of last year's draft.
Rowan was a pitcher, catcher and third baseman for Santa Ynez. After recovering from Tommy John surgery, Rowan concentrated on being a catcher.
"Tommy is older than me but we played together at Santa Ynez High and he's still a good friend," said Torra. "I talked to him before coming to UCSB and he had some many good things to say about Coach Checketts, the teams and the school but I've always wanted to go to UCSB. It would be great to follow him to professional ball."
The MLB Draft is being impacted by the coronavirus pandemic as well. In a deal hammered out between MLB and its players association, the 2020 draft will be cut to no fewer than five rounds and MLB can expand it if it chooses to.
The draft could be held June 10 or as late as July 20.
GALLERY: Santa Ynez wins playoff opener
Santa Ynez defeated Azusa 7-0 in a CIF Southern Section Division 5 first-round playoff game at home.
The Pirates improved to 22-3 on the season and will play Cerritos Valley Christian Tuesday in the second round of the playoffs. Santa Ynez is the defending Division 5 champ.
Zach Torra allowed just one hit over six innings of work, carrying a no-hitter into the sixth inning, his bid ending after 5 2-3 innings.
GALLERY: Pirates stay perfect with 1-0 win at Cabrillo
Santa Ynez junior Zach Torra threw a complete game shutout in the Pirates' 1-0 win over Brett Gregory's Conquistadores Tuesday in a Los Padres League baseball game.
Gregory, Cabrillo's starting pitcher, also went the distance, but an RBI double from Miguel Limon proved to be the difference.
Santa Ynez is now 7-0 on the season.
Be the first to know
Get local news delivered to your inbox!