College of the Sequoias had 22 points off turnovers to Hancock's six. The Giants have a six-footer, Aubrey Nunes, who has game. The tallest Bulldog is 5-9.
All that helped add up to a 71-66 win for the visiting Giants over the Bulldogs in a non-conference women's basketball game at Hancock's Joe White Memorial Gymnasium Wednesday night.
COS moved to 3-1. Hancock is 1-3. The Bulldogs have dropped three straight.
All in all, "I was very happy with the way we played," said Hancock coach Cary Nerelli.
Hancock College's women's basketball team hosted College of the Sequoias in its home opener on Wednesday
"I love these kids. They play so hard and they're very coachable. (College of the Sequoias) is a good team. They're No. 5, I believe," in Northern California.
Nunes scored 19 of her game high 26 points in the second half. She constantly got good position in the lane then against the shorter Bulldogs, the last time with 4.3 seconds left.
She drew a foul and sank both free throws for the last points of the game.
"We play taller than we are," Nerelli said afterward. Still, how does a team such as Hancock, which has no true post player, combat a tall, agile player such as Nunes?
AJ Pateras' run as Cabrillo's football coach is over.
"You double team her, try to block her out," said Nerelli. "But players like that are going to get their points."
Nunes, with 12 rebounds, another game high, wound up with a double-double. Maddie Miller led the Bulldogs in rebounds with nine.
Jayci Bayne (21 points, 8-for-13 from the floor), Alijah Paquet (20 points, 7-for-14, after a 2-for-8 first half) and Milan McGary (15 points, 5-for-8) kept the Bulldogs in it, though they came up just short.
For Nerelli, none of his players getting hurt in this one was a sort of moral victory in itself.
You have free articles remaining.
The Bulldogs carry eight players, and two, Kelsie Prado and Aryana Gonzales, are out with injures. Thus, six Hancock players saw action Wednesday night.
"I think fatigue got us a little bit at the end," said Nerelli.
"Ary has an injured knee. We're trying to take it a little bit at a time. Kelsie's nose was fractured in multiple places."
Nerelli said the Bulldogs hope to have both players back by early December.
Down two starters, the St. Joseph girls tennis team's bid for the CIF Central Section Division 2 championship came up a point short.
One player the Bulldogs won't have back is Danielle Morgan, the team leader last year.
"Danielle played with a torn labrum last year. She tore it some more in a practice this year," and is red-shirting this season.
Morgan WAS present Wednesday night as sort of a coach on the bench. Nerelli had said earlier that the team hadn't known the extent of Morgan's injury last year until it was revealed that she played with the torn labrum.
The Hancock College men's soccer team needed a win or a tie Tuesday to stay in contention for the conference title. The Bulldogs got neither one.
The Bulldogs took care of the ball pretty well most of the first quarter. "Then the turnovers came in stretches," said Nerelli.
Alaysia Reed finished with 15 points for COS. Elyssa Brumfield had 12.
"We have to get better," said Nerelli. "And we will. You want to be there in January (when conference games start). That's what November and December are for."
The Bulldogs will play at Taft at 6 p.m. Thursday night in another non-conference game.
111319 Sequoias Hancock women's BB 02.jpg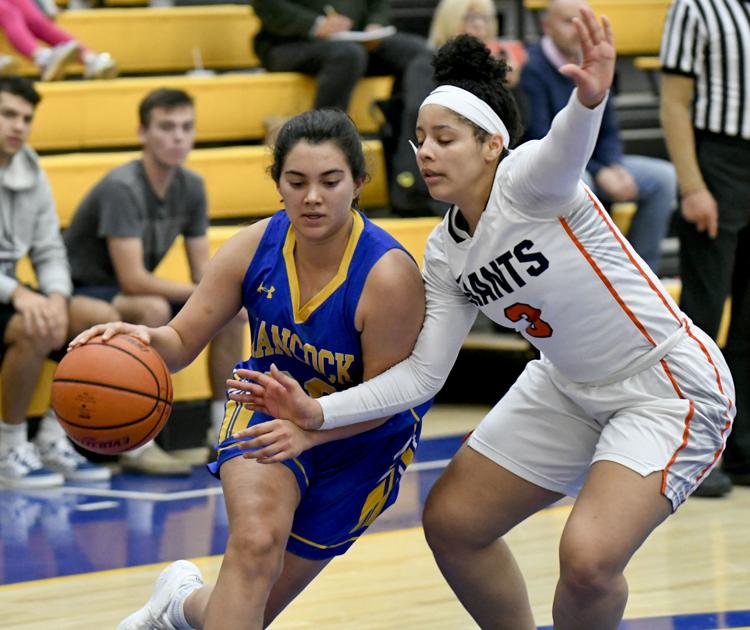 111319 Sequoias Hancock women's BB 01.jpg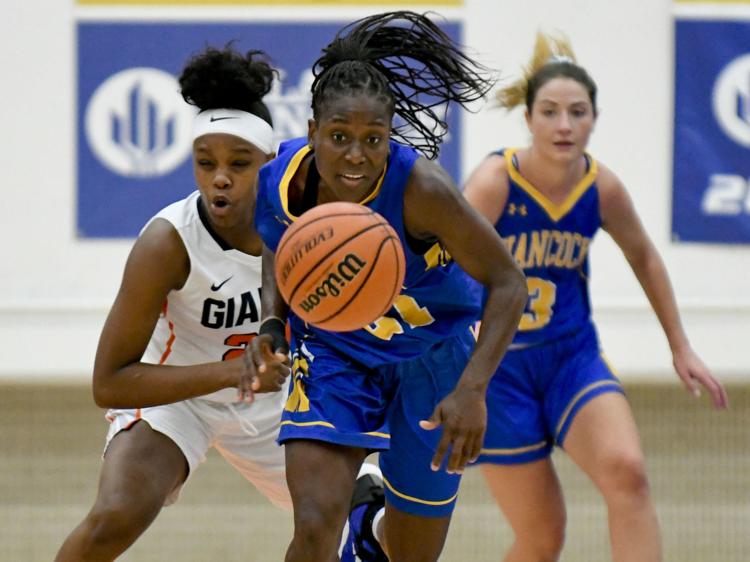 111319 Sequoias Hancock women's BB 03.jpg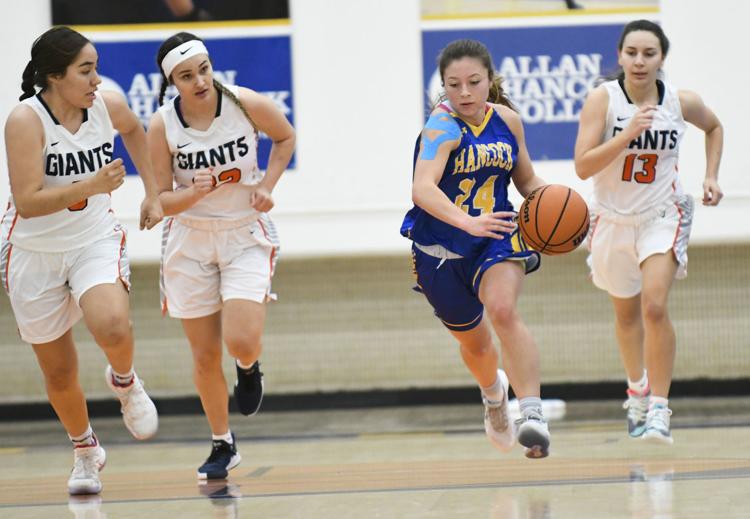 111319 Sequoias Hancock women's BB 04.jpg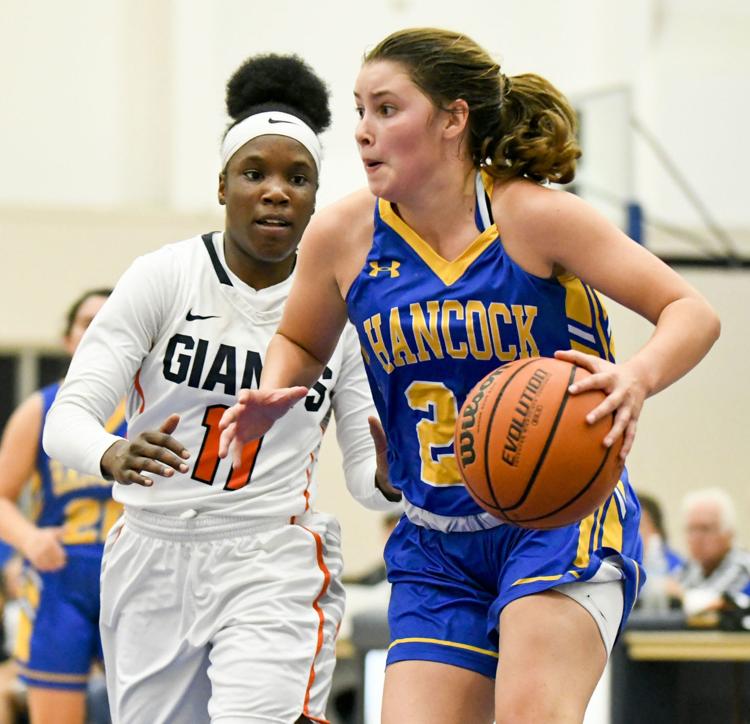 111319 Sequoias Hancock women's BB 05.jpg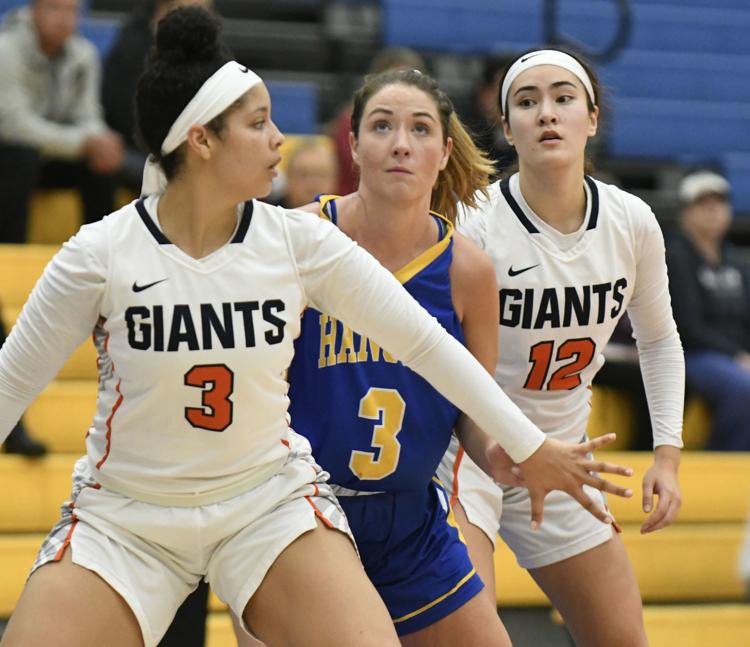 111319 Sequoias Hancock women's BB 06.jpg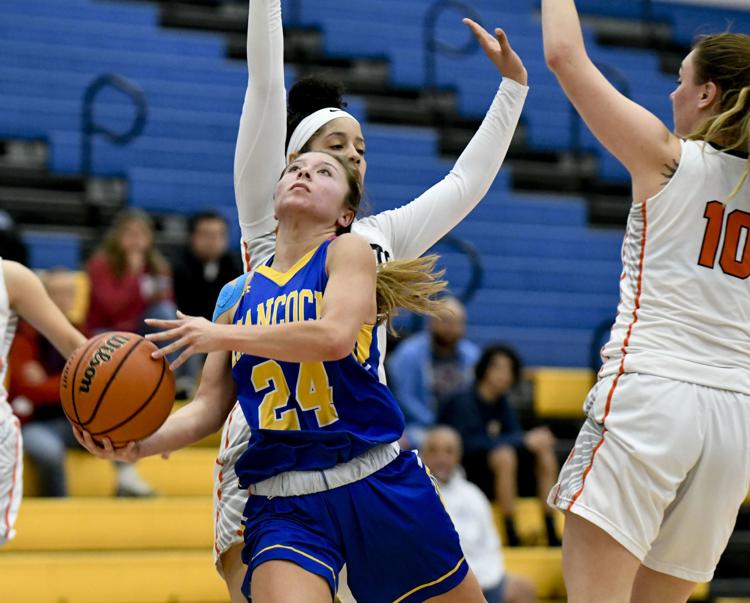 111319 Sequoias Hancock women's BB 07.jpg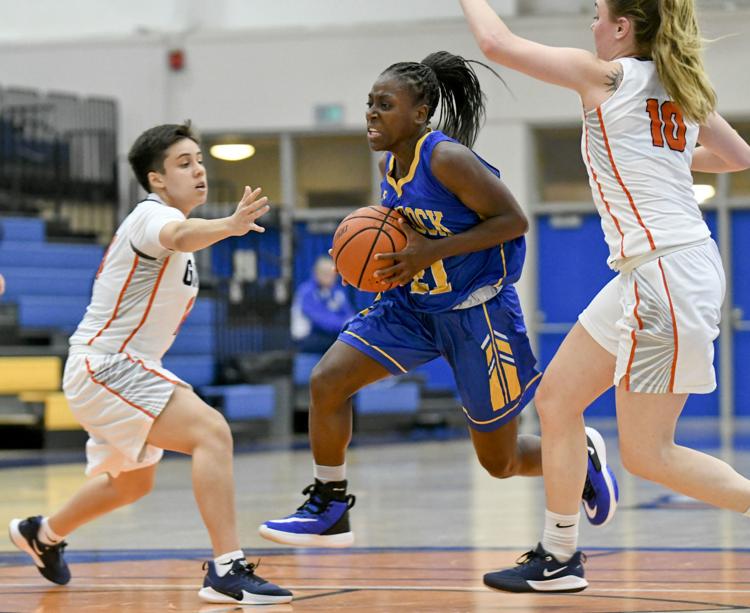 111319 Sequoias Hancock women's BB 08.jpg