The Northern Santa Barbara County Athletic Round Table made its return from the Thanksgiving break Monday.
And there was plenty to get caught up on.
Four Athletes of the Week were honored as local coaches and athletic directors updated the status of their winter sports teams, which have a full slate this week. 
The Hancock College men's basketball team has been on quite a tear lately, winning its last five games. Helping the Bulldogs out to a 7-1 start has been guard Kyle Harding. Harding, a New York native, scored 18 points in Hancock's 75-73 win at Cerritos last week. He's second on the team in scoring on the year. 
Lompoc forward Ayziah Simmons has played in two games this year and already has six goals on the season to lead the Brave girls soccer team to a 3-0-1 record. Simmons has netted two hat tricks in the two games she's played, including last week's 8-0 win over Mission Prep. 
Monday marked the third time the senior had won the award during her prep career: Twice for soccer and once for track and field. 
"I've only played two games this year so I really wasn't expecting to win this, but I'm really excited I was honored for the award," said Simmons, who had to miss two games due to a conflict with her dance schedule. 
Simmons said the play of her surrounding cast, including supporting attacker Katie Guzman and freshman Avigail Anguiano, has been crucial to her success.
"I was hesitant and nervous because I didn't really practice at all and I had some new players that I had to work with, but we meshed really well," Simmons said. 
Simmons helped the Braves compete for a Channel League title last year as Lompoc finished in second place facing the bigger Santa Barbara schools. 
The Hancock men travel to face Santa Monica, the No. 2 team in the state on Wednesday. Hancock was ranked No. 15 in the state in the latest poll released Nov. 18. Harding is second on the team with 12.4 points per game, shooting over 47 percent from the field. Harding leads Hancock with 3.6 assists per game. 
"It's a blessing, honestly," Harding said of his team's good start and his solid individual play. "It wasn't really my goal, but it came so I'm just taking it in."
Harding didn't play for Hancock last year after taking a medical redshirt season. 
"Last year I took the year off and I got to see the game from another perspective from the sideline," said Harding, who grew up on Long Island.
Two athletes were named Athletes of the Week for Nov. 25 when there was no Round Table luncheon: Righetti runner Naylea Calderon and Hancock football running back DJ Whitmill. Whitmill was named the Western State Bowl MVP when Hancock beat Mt. San Jacinto 14-9 on Nov. 23. Calderon finished seventh at the CIF Central Section Division 3 Finals and competed at the CIF State Championships on Saturday in Fresno. 
Simmons was joined by teammates Amy Bommersbach and Katie Guzman at Monday's Round Table. The Braves are scheduled to host Pioneer Valley in a game at 3:15 p.m. on Tuesday. 
"It's bittersweet being up here to talk about them because I've known them for a long time and they're seniors now," Lompoc athletic director Claudia Terrones said of the soccer trio. "I've known these girls since they were in the seventh grade and I've known Amy since the day she was born, because her parents are my best friends. The biggest thing with these three is that they are great student-athletes. They're all fantastic in the classroom."
You have free articles remaining.
Girls wrestling coach R.D. Noel spoke for the Panthers' squad, bringing wrestlers Jennifer Garcia and Jennifer Valadez. 
"Garcia finished a tournament at Pacifica, taking first and Valadez finished fourth," Noel said. "We have a great tradition in girls wrestling and we hope to continue that."
 Noel said Garcia and Valadez are top 20 in their class of over 640. 
Athletic director Jeff Monteiro introduced girls soccer players Andrea Aguilera and Cystal Guzman and basketball players Isaiah Guerrero and Fernando Aguilar. 
Athletic director Chad Mackenzie spoke for the Spartans, starting with girls soccer players Keanna Ackerman  and Vanessa Lopez. 
"Keanna is a senior and a four-year starter for us," Mackenzie said. "It'll be pretty much impossible to fill her spot after she graduates. Vanessa plays just about every position except goalie."
The Spartans also had basketball players Elijah Stephenson and Isaac Luque on hand.
Chris Maples spoke for the VCA basketball, recognizing players Jamin Magness and Jared Moore. 
"These two guys are the experience we have coming back," Maples said. "These two guys are seniors and they're leaders. They're both guards and I'm expecting a lot of them this season. I'm excited to see where we are in February."
Girls soccer coach Al Garcia brought two players, Zarah Coulibaly and Kaihla Lopez. The Knights are 2-1 and host Orcutt Academy Wednesday night at 6 p.m. in an intriguing non-league game. 
Tom Mott, the Knights' athletic director and basketball coach, brought two players: Tim Noe and Steven Vasquez. The Knights tip off their season Tuesday night with a home game against Pioneer Valley. It's scheduled for a 6:30 p.m. start. 
Brian Wallace, the Saints' athletic director and cross country coach, brought two basketball standouts, Justin Gutierrez and Harley Simon.
"Our basketball team is 2-0 and hosts Foothill Tech Tuesday night," Wallace said. "We've got a nice little rivalry going with them."
The Saints also brought cross country runners Yair Torres and Jedric Callado. Torres ran at the state meet on Saturday. Callado, a senior captain, ran with Torres in preparation for the meet. 
"Jedric is a great student and the leader of our team," Wallace said. "He volunteered to run with Yair all week long by himself. Running is hard and running by yourself is even harder. Jedric did a great job keeping Yair focused."
Torres finished fifth at the CIF Central Section Finals and was 35th in the state over the weekend, breaking the school record in the process.
120219RoundTable01.JPG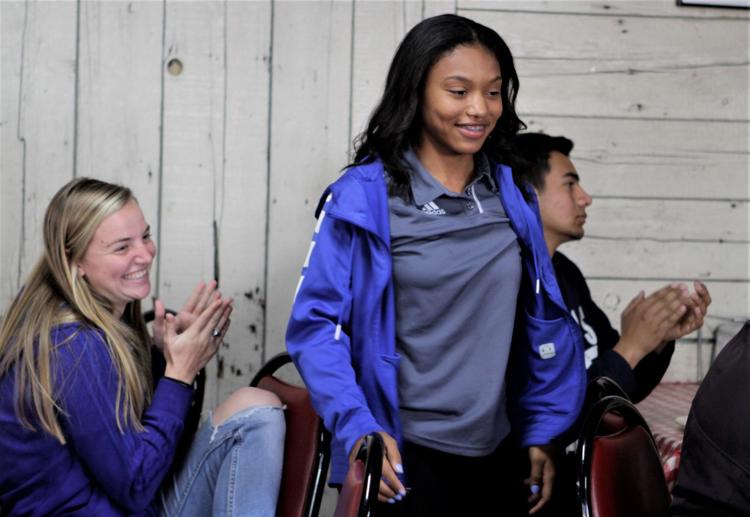 120219RoundTable02.JPG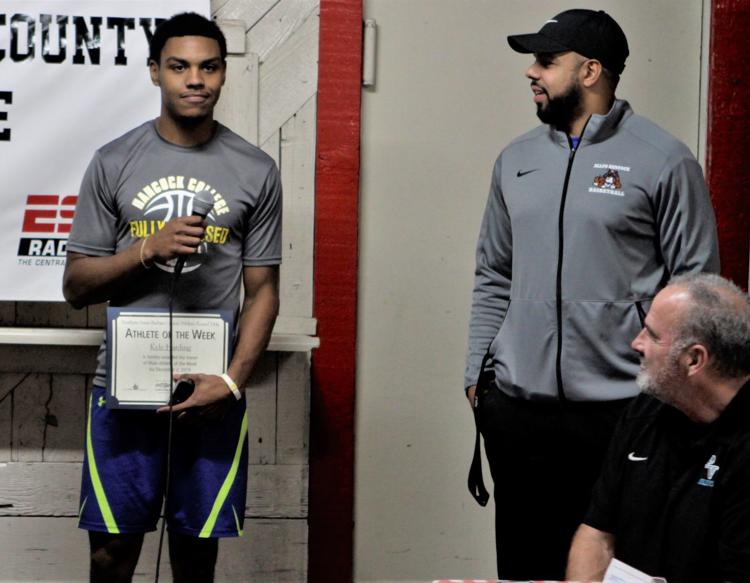 120219RoundTable03.JPG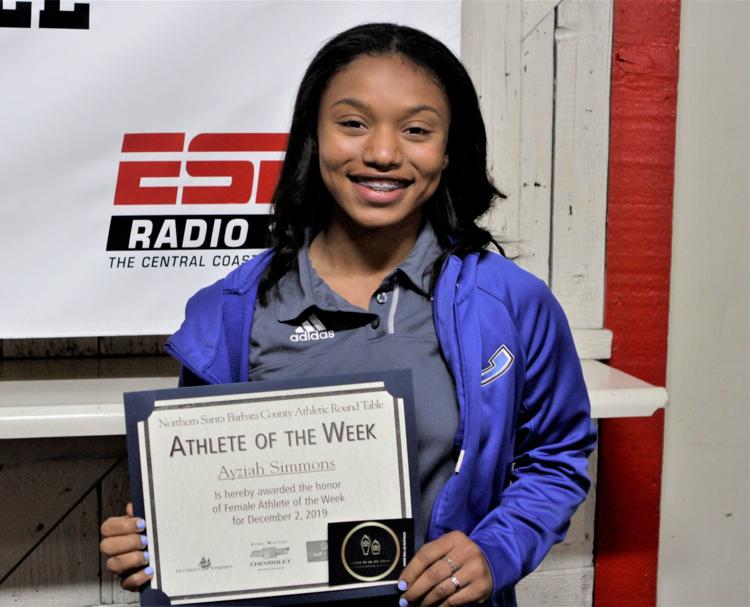 120219RoundTable04.JPG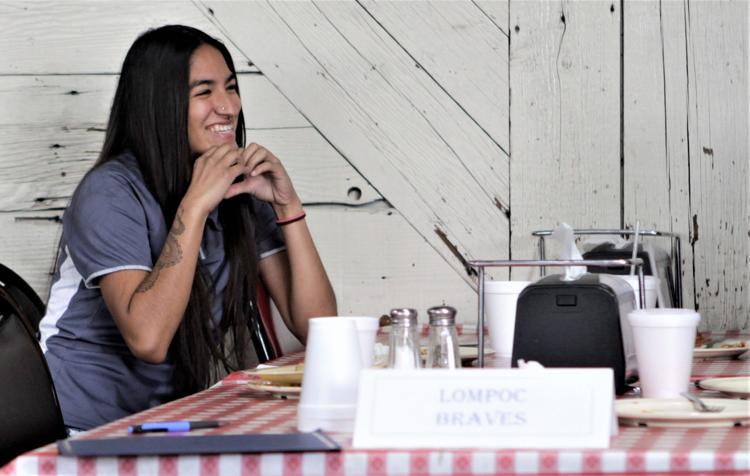 120219RoundTable05.JPG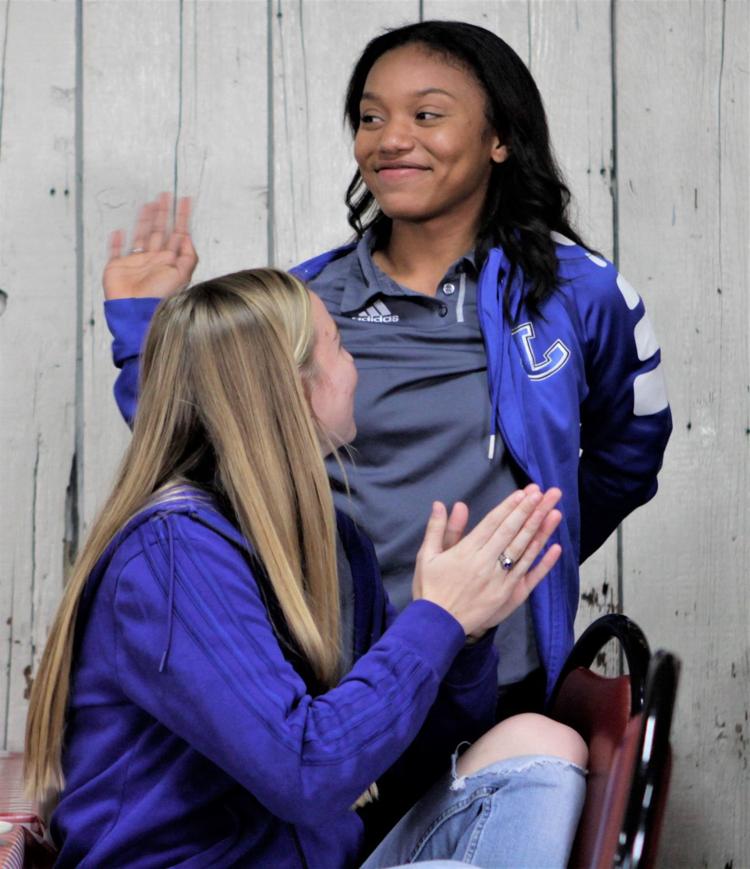 120219RoundTable06.JPG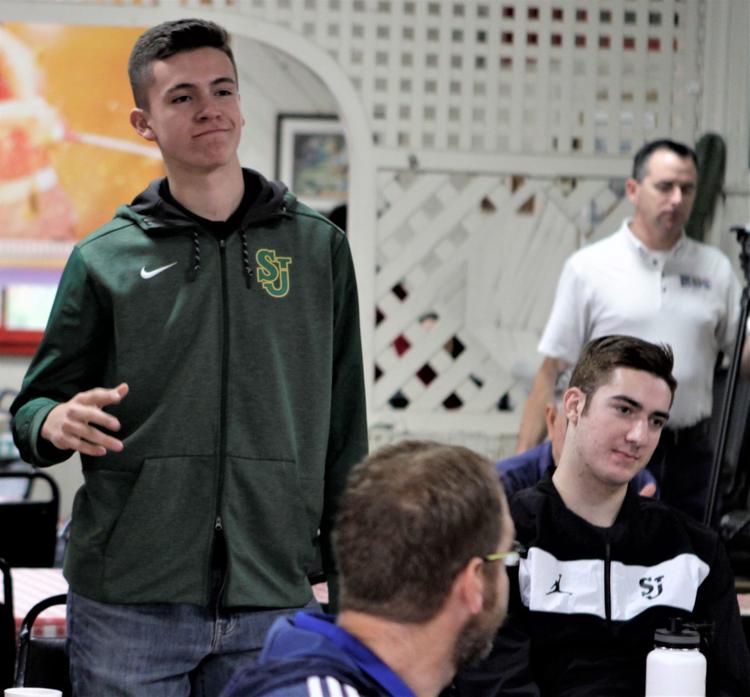 120219RoundTable07.JPG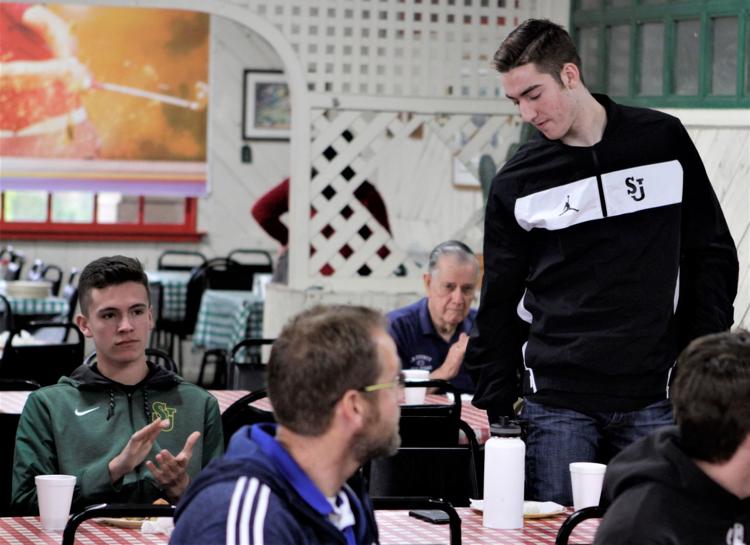 120219RoundTable08.JPG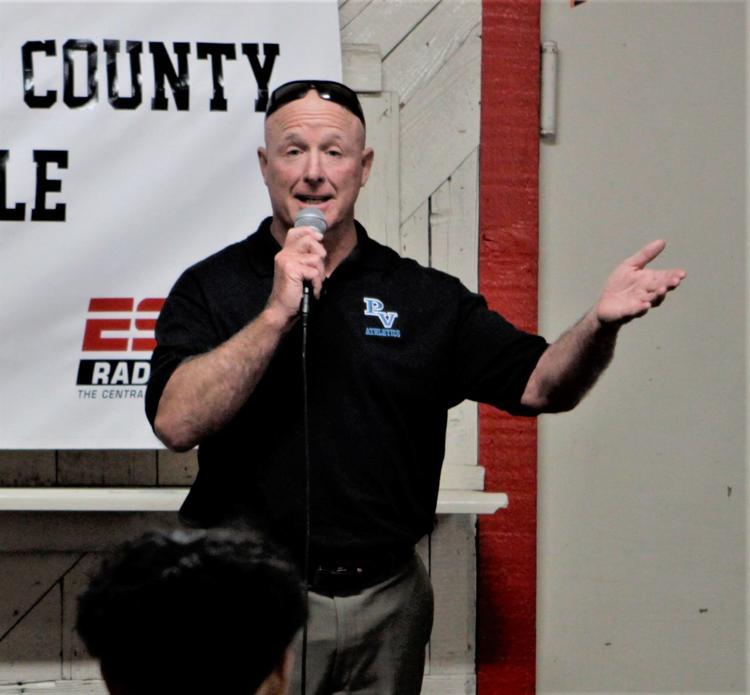 120219RoundTable09.JPG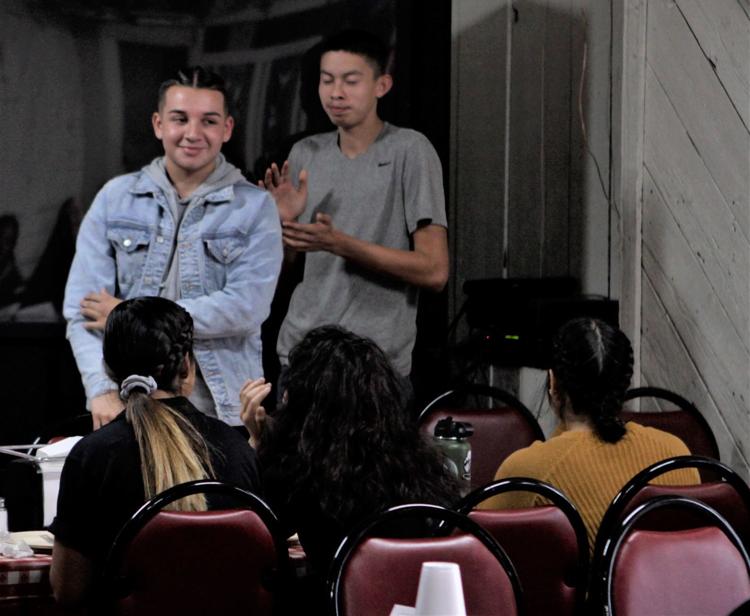 120219RoundTable10.JPG
120219RoundTable11.JPG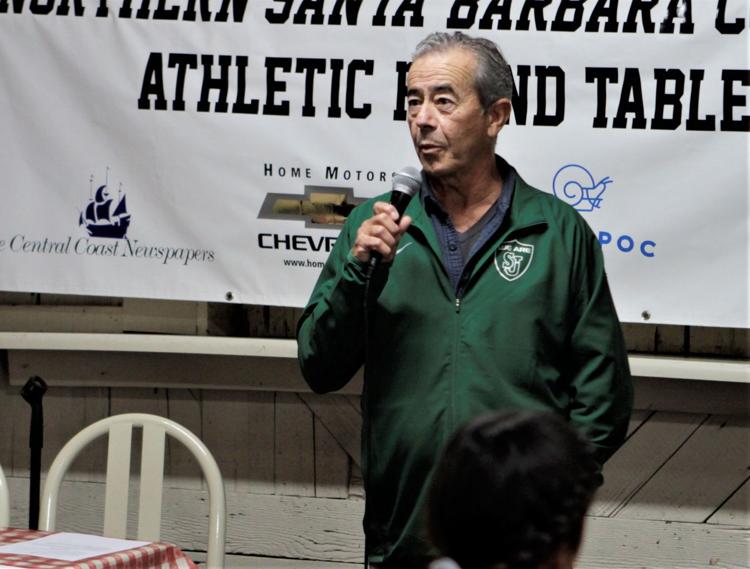 120219RoundTable12.JPG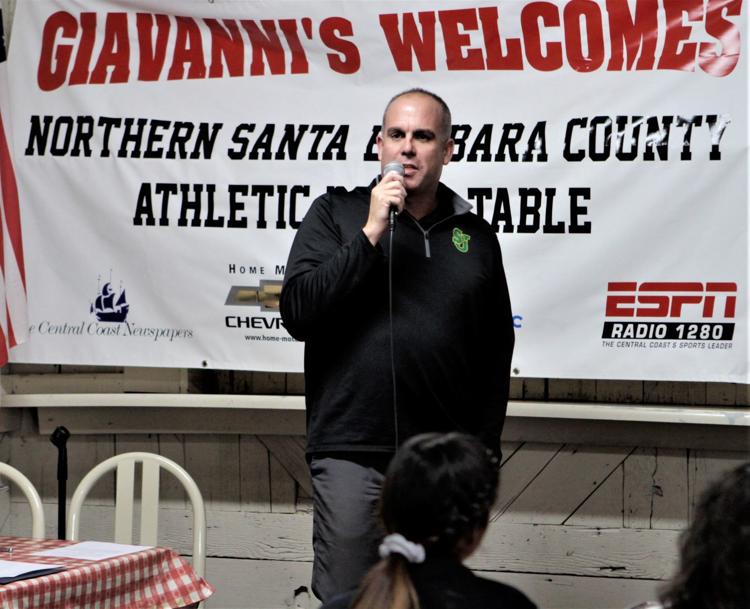 120219RoundTable13.JPG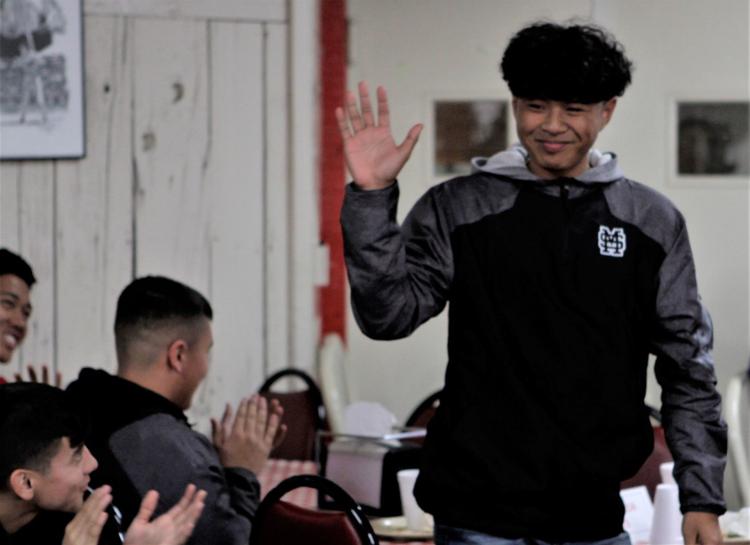 120219RoundTable14.JPG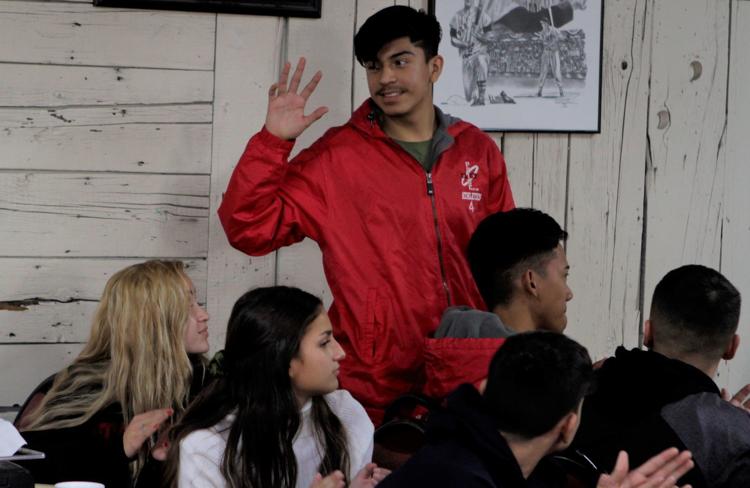 120219RoundTable15.JPG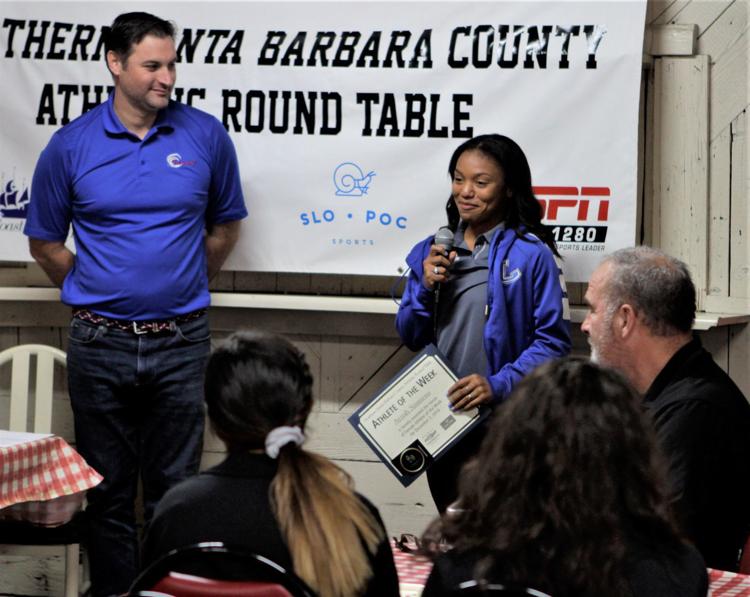 120219RoundTable16.JPG