In their first season of collegiate football together, Toa Taua and Elijah Cooks are making an impact for the University of Nevada Wolf Pack
Those two's accomplishments at the collegiate level lead this edition of the Times' college football roundup.
Taua is the leading rusher for the 3-3 Wolf Pack (1-1 in the Mountain West Conference). He has rushed for 456 yards, averages 6.8 yards a pop and has scored four rushing touchdowns.
Cooks, who graduated from Atascadero High School, has caught three touchdown passes this year. He is the third-leading receiver on the team and averages 23 yards in reception yardage a game.
Here is a summary of how some other former Central Coast high school stars have fared at the collegiate level.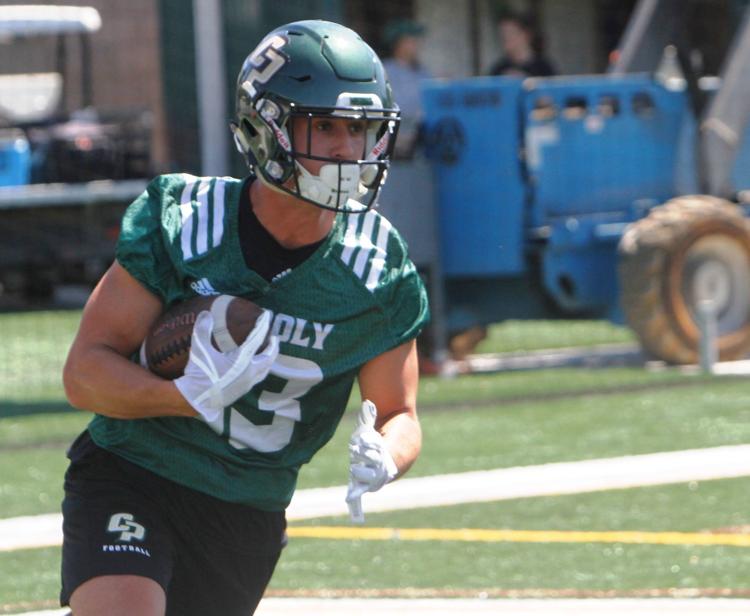 Finally getting to see some significant action, the redshirt freshman broke off a run for 63 yards in Cal Poly's 41-27 Big Sky Conference win at Sacramento State last Saturday night.
Cole finished with 67 yards on three carries.
Cole graduated from St. Joseph. The Mustangs are 2-4, including 1-2 in the Big Sky Conference.
Josh Oliver and Bailey Gaither, San Jose State
The Paso Robles graduates continue to be 1-2 in receiving for 0-5 San Jose State.
Oliver leads in receptions (31) and reception yardage (382).
Gaither leads in touchdown catches, with three. Oliver is second, with two. Gaither is second on the team in receptions (16) and reception yardage (327).
Derrick Portis, Ferris State
Portis is another former Lompoc standout. Despite just 38 carries, he is the third-leading rusher for 6-0, 4-0 Ferris State.
Portis averages 38 yards a game and 7.4 yards a carry. He has scored two rushing touchdowns and his only reception on the year was a three-yard touchdown catch.
Ferris State plays in the NCAA Division II Great Lakes Intercollegiate Athletic Conference.
After leading Cal (3-3, 0-3 Pac-12 Conference North Division) in rushing most of the year, Laird had relinquished the team lead to quarterback Brandon McIlwain before Cal's conference loss to Arizona last Saturday.
Laird had 14 carries for 54 yards in that game. Perhaps because of more attention from opposing defenses after his big year last year, Laird is averaging just 3.6 yards a rush. The Mission Prep grad averages 58 rushing yards a game.
Thomas Leggett, Texas Tech
In three appearances for the Red Raiders, Leggett, who starred at defensive back for one year at Hancock College, Leggett has four solo tackles and two assists.