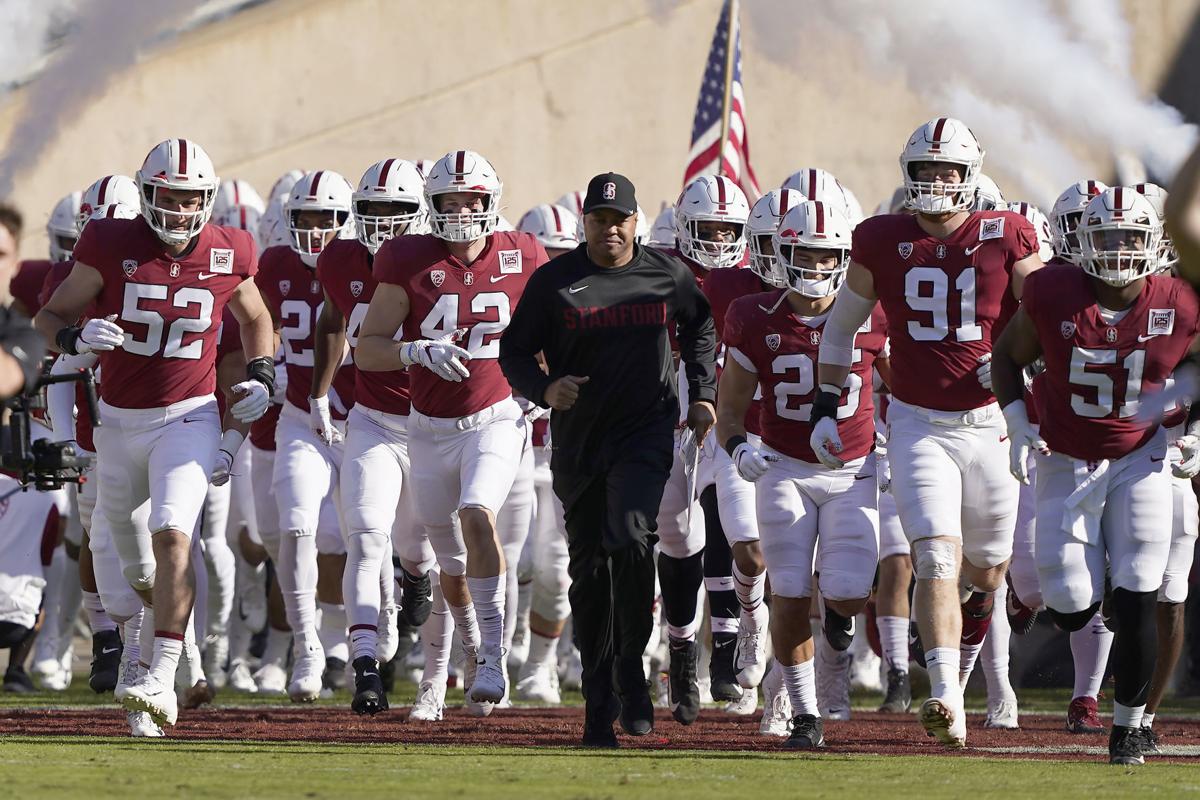 The Big Ten and Pac-12 announcing that the football seasons they've scheduled for this fall were being postponed — likely to be played in the spring of next year — carries major implications for the National Football League, right?
Not necessarily. 
Sure, the NFL and major college football usually go hand-in-hand, with college ball serving as a sort of unofficial minor league system to the professional league. And the 2020 college season is on life support.
That winner is Nick Kimball. The former Nipomo High standout has been voted the Player of the Decade. 
But there are foundational differences and, even as the college football season is almost certainly getting canceled, that does not mean there won't be NFL football this fall.
In fact, I'd still wager that there will be an NFL season this year largely unaffected by the coronavirus. 
The NFL season rests on the shoulders of the league's players. If enough players want a season, they will get one. (It certainly appears enough players want a season as only 66 of them opted out of the 2020 season.)
They both became members of the CIF Fall All-Century Team. Kaufman was selected for his 1990 football season at Lompoc High School. Hasay was tabbed for her 2008 cross country season at Mission Prep.
College football players don't have that same power. This pandemic, as it has time and time again, laid bare glaring issues of inequality in certain realms of society. 
There are definitive power structures in place in the NFL, which has a players union, 32 owners and one commissioner. 
There is no CFB Players Union. The majority of players want a season. But they won't have one. That don't have a seat at the table.
Also, NFL players are PAID for their services. There's no public push-back by moving ahead with a season in the NFL when their players are paid appropriately.
Here's what legendary coach Barney Eames had to say about Johnson as a youngster in 1982: "There's no doubt about it, Eddie's got a lot of potential," Eames told then Times sports writer Joe Dana. "He's definitely a dimension above the average high school back."
In college, trying to push through a season on the backs of unpaid athletes won't work during a pandemic. Colleges haven't tried to do just that outright, but even the notion of it being a possibility caused a stir. 
In major college football, there are powerful conferences with commissioners. They all have to work with school presidents and athletic directors and there are dozens of FBS conferences that all have different capabilities and various levels of funding that can create vastly different outcomes for student-athletes amid a pandemic.
College programs also have to worry about... college. Those players are usually housed on campus and games are typically held on campus.
Cal Poly did not play any football games in 1918 due to the flu epidemic and in 1930 because of a polio epidemic, according to the school. The Mustangs also did not play any games in 1943 and 1944 due to World War II. In 2001, Cal Poly's game at Saint Mary's was postponed because of the events of 9/11. It was made up at the end of the regular season.
How can a school host a football season but not hold in-person instruction?
That's clearly not a problem for the NFL.
Mitigation and testing is also much simpler in the NFL. During a season amid this pandemic, the players would likely only be allowed to congregate with teammates and, perhaps, their families. College kids might live in the dorms or they may live off campus with other friends and typically gather with larger groups more often.
The former Arroyo Grande High baseball standout works at TPC Harding Park in San Francisco. The iconic municipal course owned by the City of San Francisco just so happens to be hosting the world's top golfers this week and Silva just so happens to be inside the 'players bubble' at the PGA Championship.
So, again. Just because you're freaking out about losing college football in the fall, don't assume you will also be losing out on NFL action at the same time. 
You should be more concerned if there will actually be a college season in the spring of 2021. 
Urban Meyer, the former coach who won three national titles at Ohio State and Florida, said this on the Big Ten Network Tuesday when asked if there will be a season in the spring: "No chance. You can't ask student-athletes to play two seasons in one calendar year."
I disagree with Meyer's statement. I think there's so much at stake that the players and the universities will certainly find a way to play this spring and the following fall if the conditions allow for it. But, Meyer knows more about it than I do, so I'll defer to him.
In sum, I think it's time we get ready for an NFL season to start next month and for college football to be played in the spring.
Be the first to know
Get local news delivered to your inbox!