From a competitiveness standpoint, this game was a disaster.
However, for the Hancock College women's basketball team's standpoint, at least it was a game. The Bulldogs (7-7) routed out-manned Los Angeles Southwest College (1-10) 65-24 in a non-conference game at Joe White Memorial Gymnasium Saturday.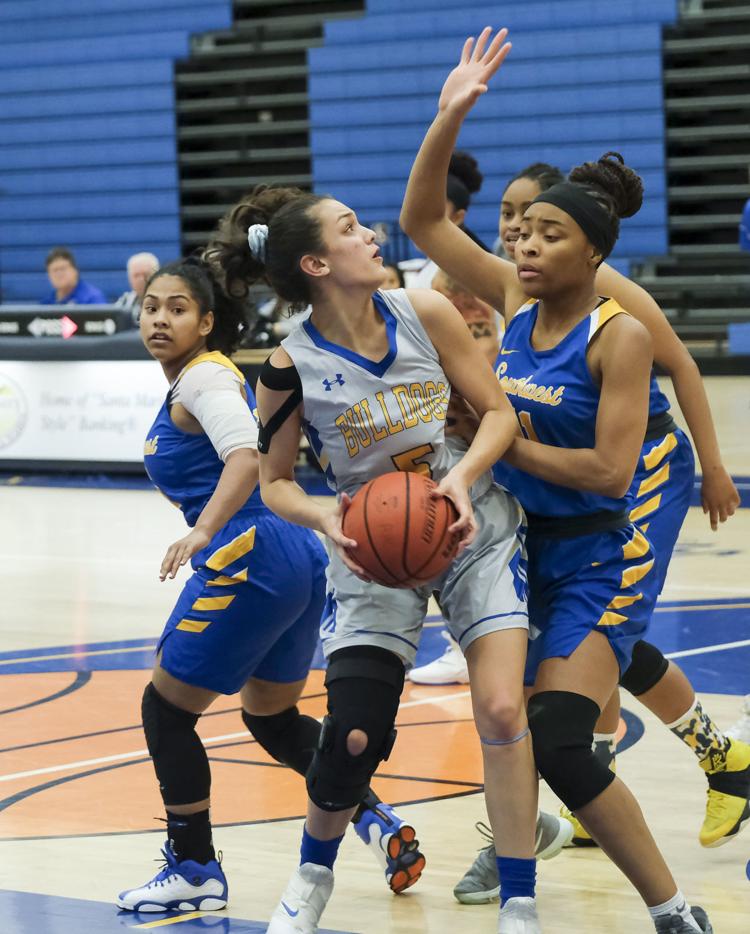 The Bulldogs snapped their four-game losing streak in the process.
Their starting five was it as far as who the Cougars had on hand to play Saturday. With Terri Holden ailing on the bench, the Cougars went four-against-five in the fourth quarter.
The Cougars had some trouble fielding a team during a tournament they hosted earlier in the season.
"During the tournament at L.A. Southwest, they couldn't go in a game we had scheduled against them," Hancock coach Cary Nerelli said.
"L.A. Pierce pulled out of our crossover tournament, so that's two potential games we won't have. That hurts."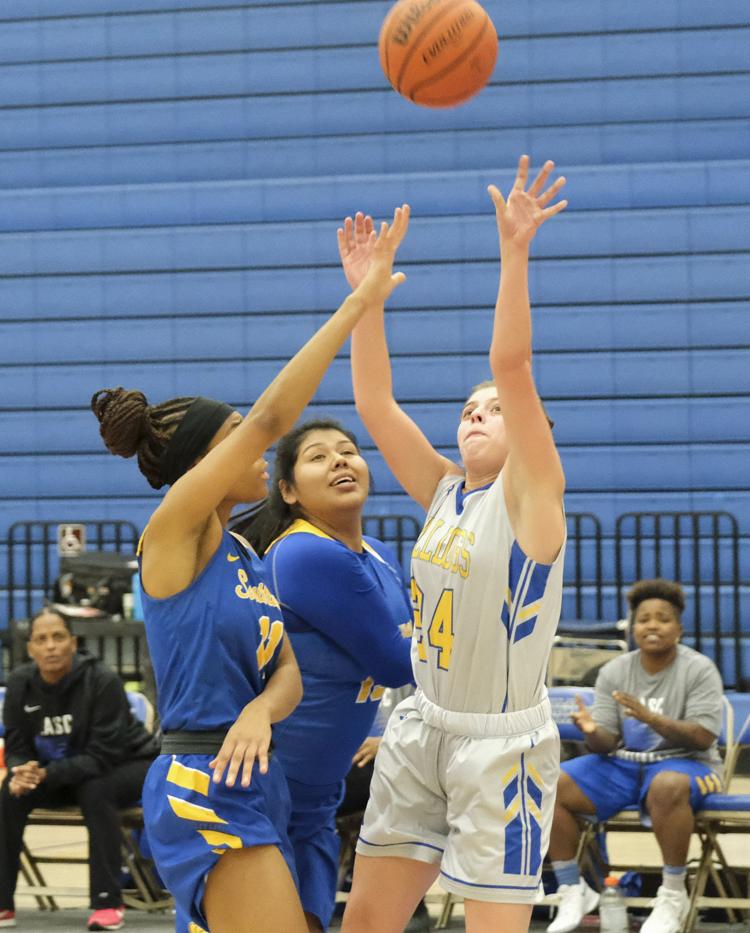 Southwest came out with patience against the Hancock match-up zone Saturday. The Cougars didn't turn the ball over on any of their first three possessions, and they scored on two of them for an early 4-2 lead.
Willow Bailey put the Bulldogs ahead for the first time, and for the rest of the game, when she nailed a 3-point shot from the left corner. That made it 5-4, and from that point the Bulldogs' points off turnovers came in bunches.
Hancock led 20-6 after the first quarter, 46-24 at halftime and the Bulldogs, clicking in transition, scored 19 first-half points off turnovers.
The Bulldogs had 13 assists and just four turnovers (the Cougars had 17) at halftime. Sydney Meneses had all of her then-team leading four assists in the first half. She and Kylie Mendez both finished with four for Hancock.
"If our team can move the ball like that in conference games, if we can play as one instead of just for ourselves, we will have a chance to win the conference championship. We can be a very aggressive team in conference," said Meneses.
Hancock's offense bogged down a lot in the third quarter. With the Cougars short-handed in the fourth, the Bulldogs, often passing up easy shots, simply worked the shot clock.
Twice in the first half, Meneses had the ball with the Bulldogs on two-on-one breaks. Many a player has not given up the ball in that situation and wound up being nailed with a charging foul.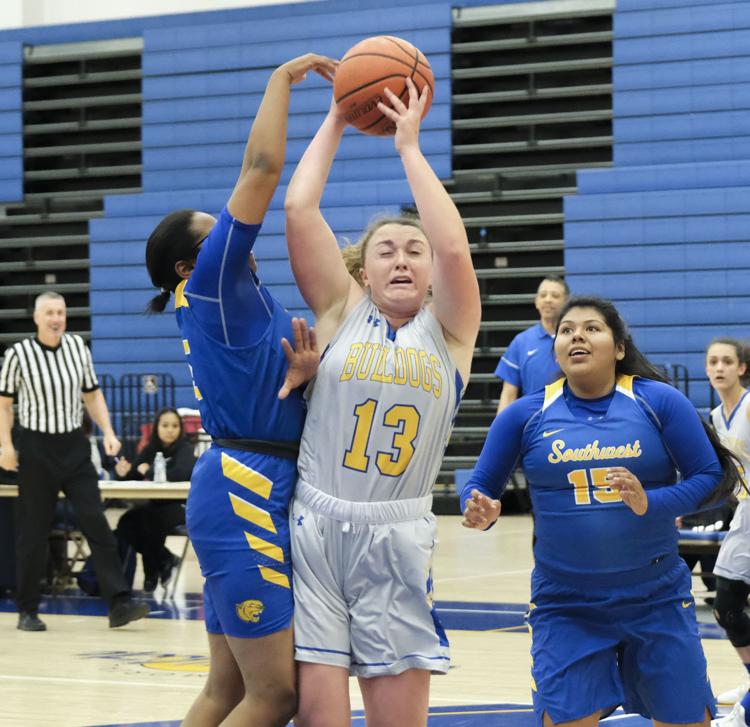 Meneses did give the ball up, and a made layup was the result both times.
"Sydney moved into the starting lineup a little while ago," said Nerelli.
"We'll see if that situation remains the same. She's done a good job. She's a smart player."
Nerelli said, "We did what we needed to do when we needed to do it. It can be tougher playing a game like this than it is playing a representative opponent."
Meneses is a sophomore who graduated from Paso Robles. "It took me awhile to adjust to college ball from high school," she said. (The college game) is faster. You have to be smarter."
All 10 Bulldogs played and nine of them scored. Danielle Morgan, getting position inside for baskets a lot, went 8-for-17 and scored a game high 19 points. She also snared a game high seven rebounds.
Bailey, and reserves Kiesa Romero and Tawny Lino all scored eight points.
Jada Tamez led the Cougars with 12 points.
In the first half, it appeared the Cougars might have to go a player short on the court for a long time. With Tamez hobbling and grimacing in pain as she worked the ball upcourt, the Cougars took time out.
Tamez was tended to, and she seemed OK afterward.
"They're in a tough situation," said Nerelli. "They've got a new coach (Cortney Booker), new everything.
"He inherited a tough situation. He'll make it work."
Hancock will host the Western State Conference Crossover Tournament Friday and Saturday. Start times and opponents are to be determined.
In basketball action involving area teams, the Hancock College men edged Cabrillo 81-77 in a non-conference game at Cabrillo, St. Joseph defeated Paso Robles 87-56 in a Mountain League game at St. Joseph's Hofschulte gym, and Arroyo Grande beat Righetti 84-73 at Arroyo Grande's James Gymnasium in another Mountain League game.
No details from those games were available