A reunion of historic proportions is brewing at Hancock.
Some of the school's storied alumni are getting the band back together this Friday night. Members of Hancock's 1963 and 1964 men's basketball teams are reuniting at the home game against Cuesta.
The 1962-63 team ran through its league undefeated and the 1963-64 crew nearly captured a state title, finishing as California's junior college runner-up.
Expected at the weekend's reunion is Chuck Negron, who played at Hancock from 1962-64 as a guard. Negron then went on to form the band Three Dog Night in 1967, eventually producing 21 Top 40 hits and selling around 90 million records.
Negron grew up in The Bronx and came to Hancock on a basketball scholarship after starring at William Howard Taft High School in New York.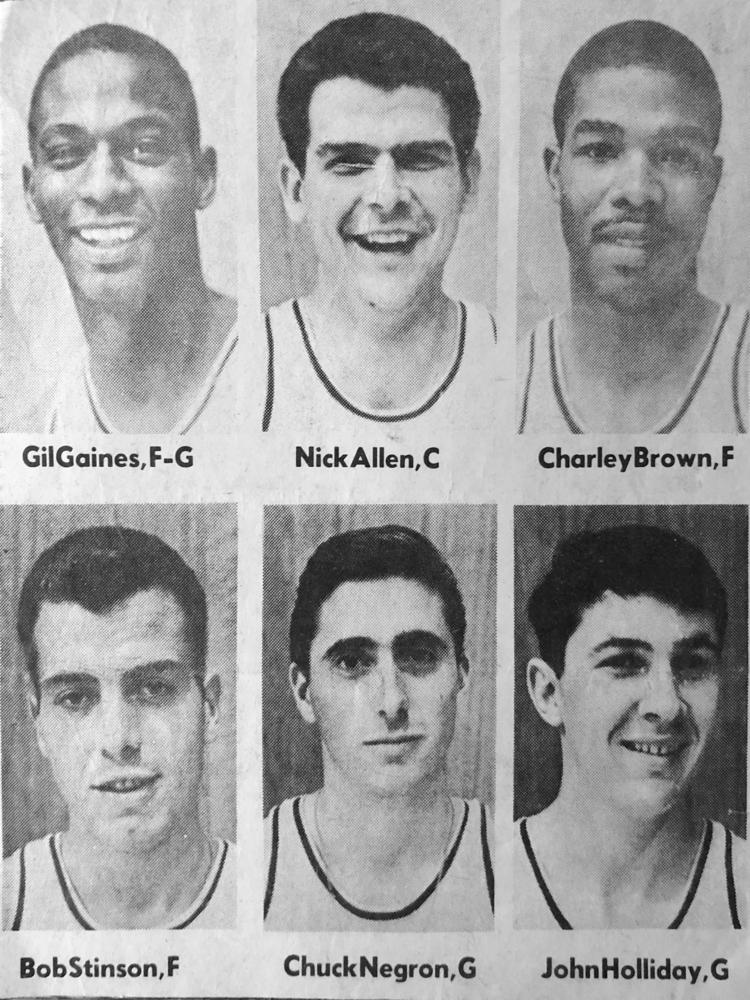 Negron stayed in touch with his Hancock teammates and would touch base with his former schoolmates when traveling the country performing. But Negron thought it was time to have an official reunion at Hancock. So he and his former teammates are converging on Santa Maria this weekend.
Friday night's game is scheduled to tip-off at 5 p.m. in the regular season finale at Joe White Gym.
Negron enlisted the help of Santa Maria's Frank Salazar, who also had a hand in boosting Negron's music career, along with Joanne Hopkins and Greg Clark, to see if a reunion could happen.
"I've stayed in touch over the years with several of these guys," Negron said. "I travel, I tour all the time, and I hit different towns and I see these guys. I've known many of them for 50 years and I think we've gotten very close, with our families and our kids. So we just decided we wanted to come down and see a game, have a reunion. We're all getting older, I'm in my late 70s and this may be the last time I come to Santa Maria.
"This just kind of mushroomed into this big thing. There are even some football players coming."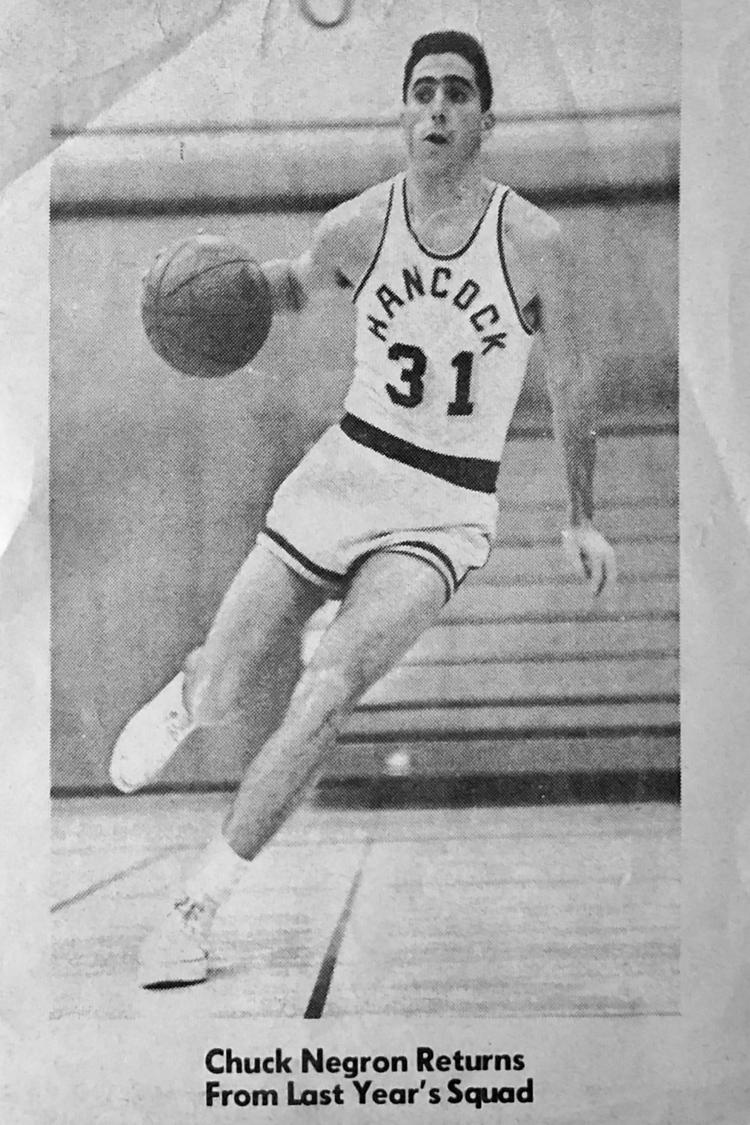 Negron looks back fondly at his days at Hancock. He remembers John Madden, who won a Super Bowl as head coach of the Raiders, was in charge of the Hancock football team in 1962. Negron says many standout athletes went to schools like Hancock because they were sometimes cast aside by larger universities.
"It was a different time back then. There where these small schools like Hancock and a lot of ball-players went there because they were trying to get their grades up or they couldn't play as a freshman at an NCAA school," Negron said. "You had to redshirt as a freshman back then... This town was a breeding ground for kids who had fallen through the cracks. Black athletes weren't being recruited, some kids needed to get their grades up and Hancock really built this great program."
The Bulldogs played a lot of their home games on the Santa Maria High campus back then. Negron says Nick Allen was the team's leading scorer at 19 points a game. Negron himself added 13 a game.
"If they had a three-point play back then I would've been an All-American," said Negron, who went on to play at Cal State Los Angeles. "I can shoot, I had a great shot and good touch. I can get off the ground and it's hard to stop a shooter that can get up off the ground.
"I loved the game. I loved it. I was an All-City ball-player in New York and there were great, great ball-players in that city."
Negron played alongside Gil Gaines, Nick Allen, Charley Brown, Bob Stinson and John Holiday in 1964 under coach Sam Vokes.
Before Hancock, Negron played at Madison Square Garden when he was a teenager in high school and admits that playing in Santa Maria's Wilson Gym was a different experience compared to the historic venue in New York.
Also, Negron's music career may not have panned out as it did if he didn't venture to Santa Maria.
Salazar managed dances that were held at the Vets Hall in in the early '60s and he booked many big-time acts to play there. Negron performed at the shows as an unheard-of-teenager while he also played basketball for Hancock.
"Basketball was my life, but so was music. It was fun," Negron said. "While I was in Santa Maria we made a record and Frank got me the deal, then another label came long and then Columbia heard about me. They were the biggest company in the world and I went on and met just about everybody in the business.
"We still have the record with 21 Top 40 songs in the world."
Salazar says just about every one of the players from Hancock's 1960s teams feels a certain way about their time on the Central Coast.
"They always told me the best times, some of the happiest times, was when they were in Santa Maria playing basketball at Hancock," Salazar says. "It was the time of their lives for many of them. And they keep coming back. They'll call me and tell me the same darn thing: 'This was the happiest times right where in Santa Maria.'"
The 1960s reunion may be the marquee event, but Hancock has a lot more planned for Friday night.
It's also Sophomore Night for the men's and women's teams as sophomores will be recognized in their final regular season game.
Local products Gabrys Sadaunykas, from St. Joseph, and Luke Nichols, from Valley Christian, are among the list of sophomores. JT Riddick, Trenton Mitchell and Diego Lucas are the other sophomores. On the women's side, Lompoc native Tashara Pruett will be recognized, along with Nipomo graduates, Kiesa Romero and Kylie Mendez and Pioneer Valley's Tawny Lino.
Hancock is also hosting the fifth annual Carney's Coaches vs. Cancer. The event was renamed after assistant women's coach Larry Carney, a four-time cancer survivor.
The Hancock men could clinch a share or win the Western State Conference title outright with a win and a Ventura loss.