As the afternoon wore on Saturday, the tributes in honor of the late Josh Caldera kept coming in.
Those coming to pay their respects placed the tributes on or near the big "N" outlined in red, at midfield on the Nipomo High School football gridiron, that same black "N" that had been a Caldera trademark, during a memorial for the late coach.
Nipomo High Athletic Director Russ Edwards said Caldera, the popular veteran Nipomo defensive line coach, died of a heart attack late Wednesday. Caldera was 40 years old.
When Caldera was with the Nipomo program, "He was the one who was in charge of that 'N' at midfield," said Edwards.
"He was the one who painted it on every Thursday night before every Friday night home games, he was the one who supervised the upkeep of it."
Several who spoke of Caldera Saturday said he was beloved by Nipomo players and coaches alike.
"I've known him since high school," said Nipomo head football coach Tony Dodge.
"He's one of my best friends, a Nipomo guy. He went to Arroyo Grande High School, I went to San Luis Obispo High School. We're the same age."
Josh Caldera's wife, Charlie Caldera, said, "He had an absolute passion for the game and his players, and it showed more and more every day.
"He brought up a lot of boys, through the Nipomo Cowboys and then through the high school."
Edwards and Dodge said Caldera coached the Nipomo Cowboys youth football team before joining the Titans' football staff at Nipomo High School in 2010.
Saturday, a Nipomo Cowboys football helmet and a Nipomo Titans helmet were placed at the big 'N' in honor of Josh Caldera.
Mansera surpassed 1,800 yards rushing and scored 21 times on the ground. He topped 200 yards in a single game five times that year. He did this against some pretty stiff competition, as the Panthers played Nipomo, Atascadero, St. Joseph, Lompoc, Righetti and Palmdale that year.
Just beyond the 'N' were a photo of Josh with his daughter, Alexa Hernandez, and the words, "Hustle, Hit, Never Quit," a photo of the coach himself and another photo, of Josh Caldera with some of his players.
"He had an absolute passion for his family, his boys, this field," said Hernandez.
Caldera was on the coaching staff of the 2014 Nipomo squad that won the CIF Southern Section Northwest Division championship.
"I was the co-coach with Russ that year, my year in training," before taking over as Nipomo head coach in 2015, Dodge said with a chuckle.
As he was in 2014, Dodge is Nipomo's defensive coordinator.
"Josh was my right-hand man," said Dodge. "We went to coaching clinics together, went over strategy for game nights together. I counted on him during Saturday (film) sessions."
Edwards said, "Josh owned those Saturday sessions."
Saturday, the Nipomo scoreboard, which debuted during the 2019 football season, was lit up in honor of Josh Caldera.
Under the "home" and "visitors" slots were the numbers 51, under "Coach" and 52, under "Caldera." In the "time remaining" slot were the numbers 99:20. In the down and distance slot were the numbers 9-14.
"Josh wore the numbers 51 and 52 in high school," Edwards explained. "He was born on the 14th day of the ninth month. He died on the ninth day of the ninth month in 2020."
Dodge said, "I don't know what I'm going to do without him."
09 12 20 NHS Caldera 02.JPG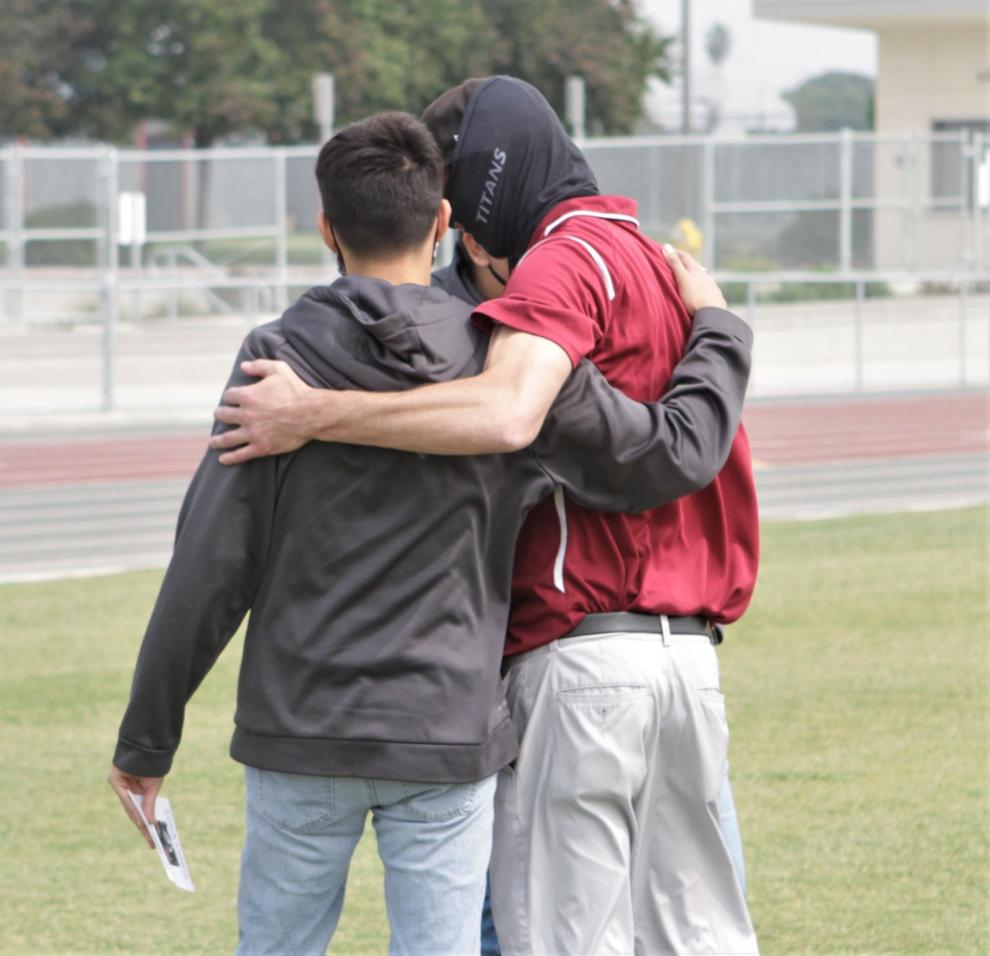 09 12 20 NHS Caldera 01.JPG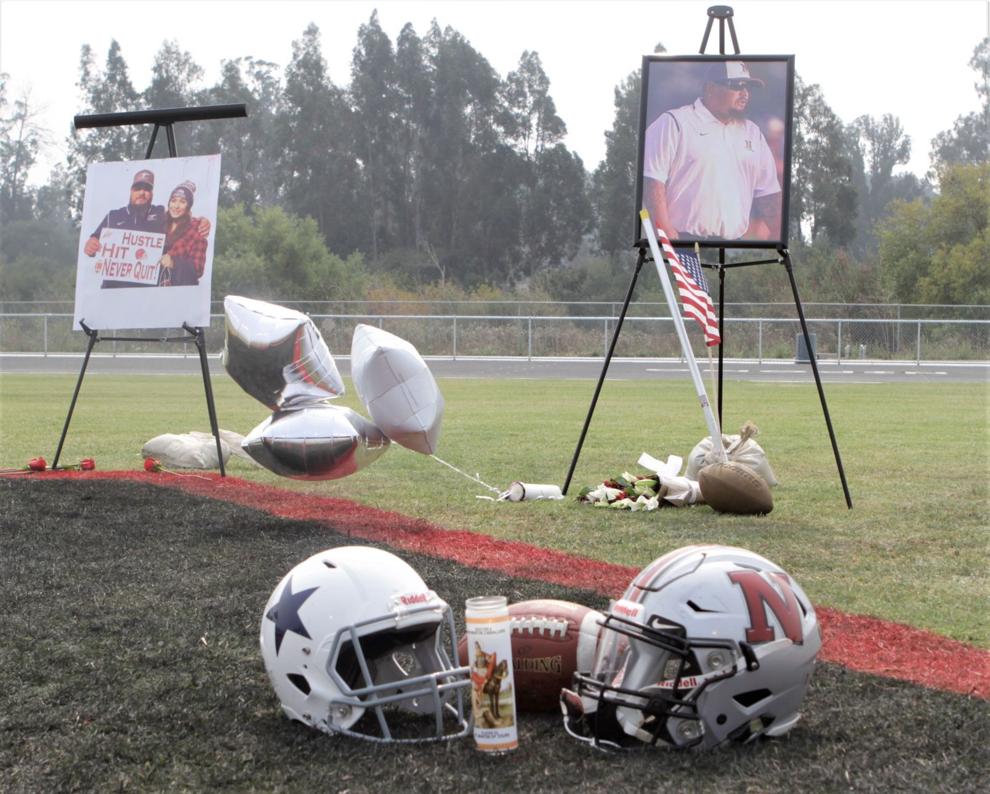 09 12 20 NHS Caldera 03.JPG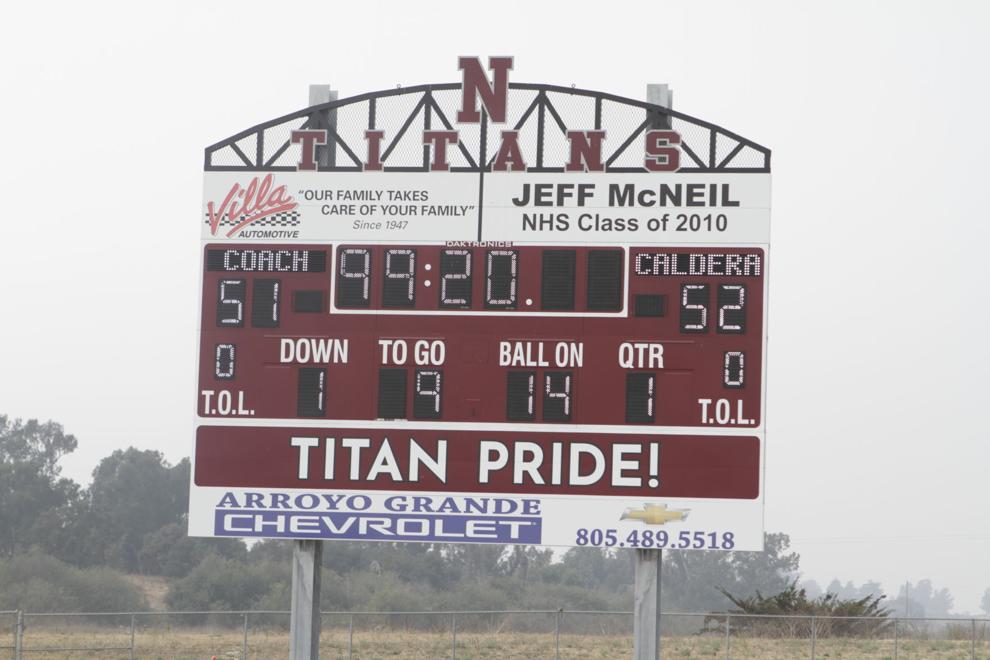 09 12 20 NHS Caldera 04.JPG
09 12 20 NHS Caldera 05.JPG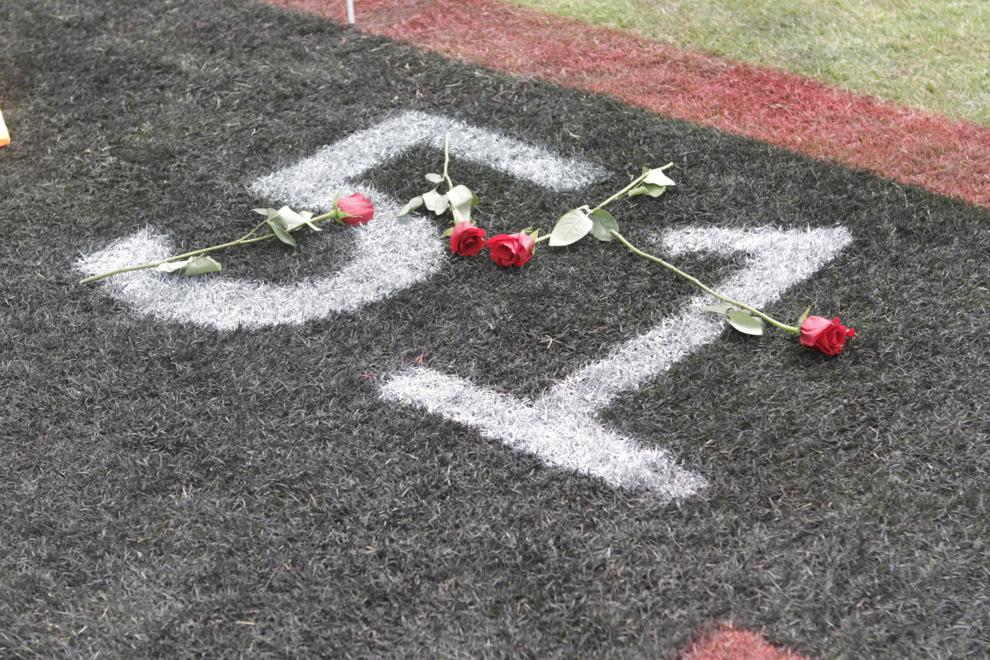 09 12 20 NHS Caldera 06.JPG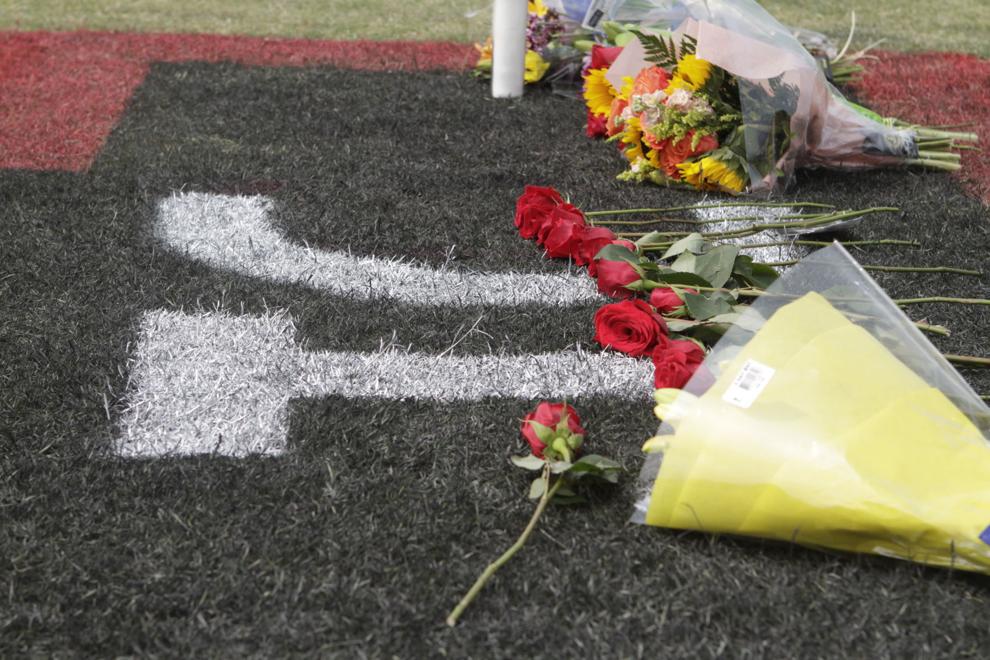 09 12 20 NHS Caldera 07.JPG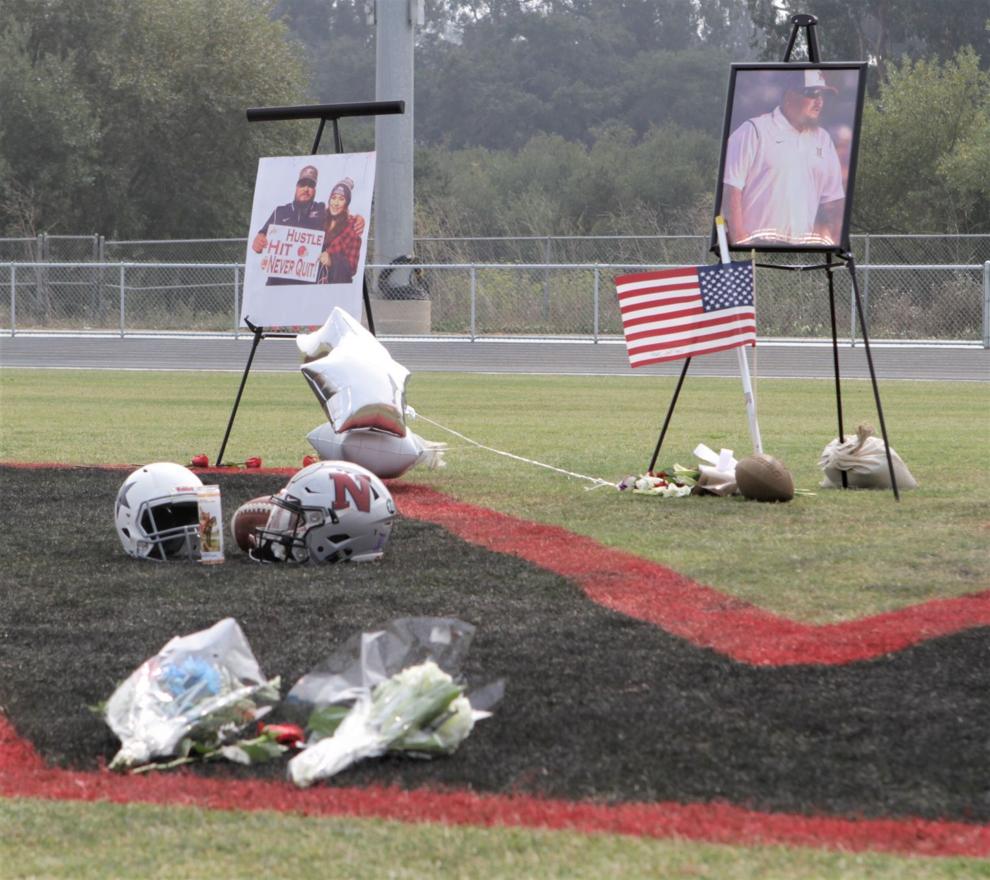 09 12 20 NHS Caldera 08.JPG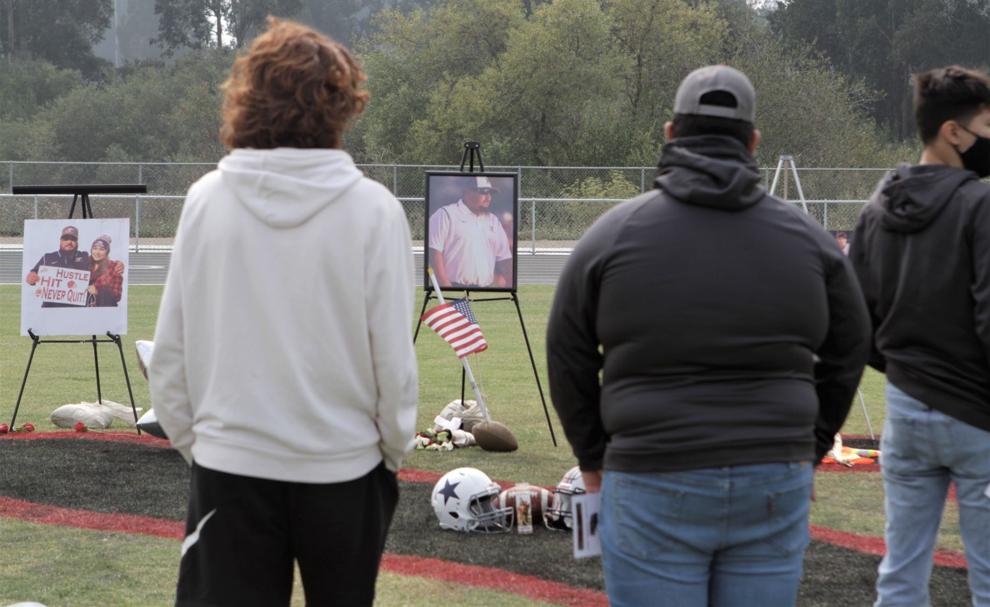 09 12 20 NHS Caldera 09.JPG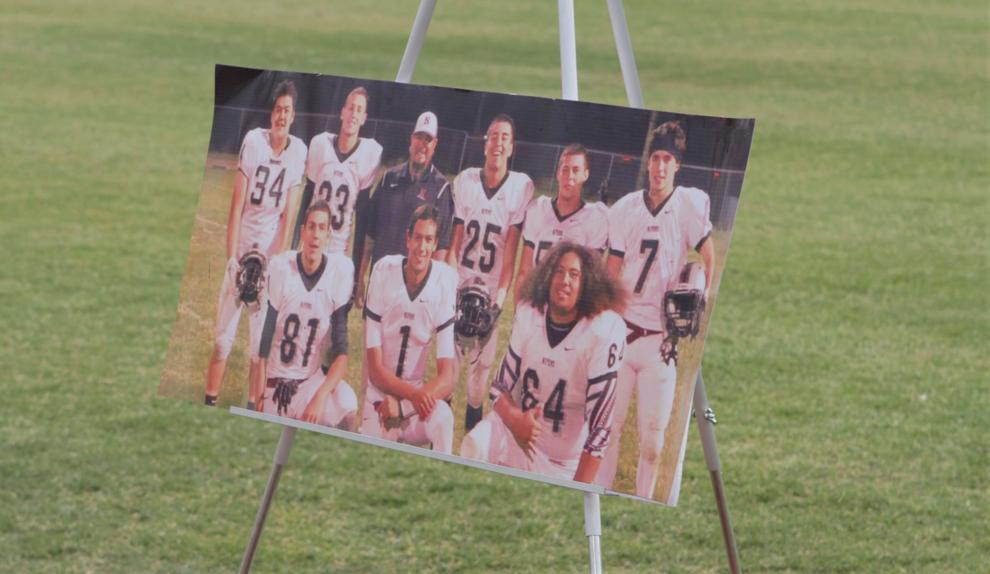 09 12 20 NHS Caldera 10.JPG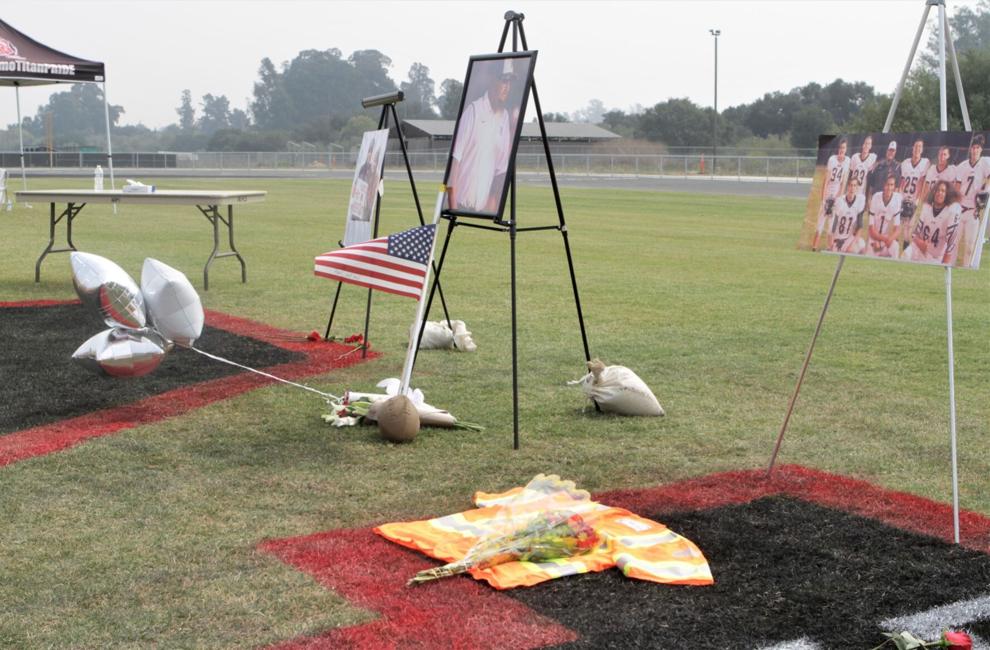 09 12 20 NHS Caldera 11.JPG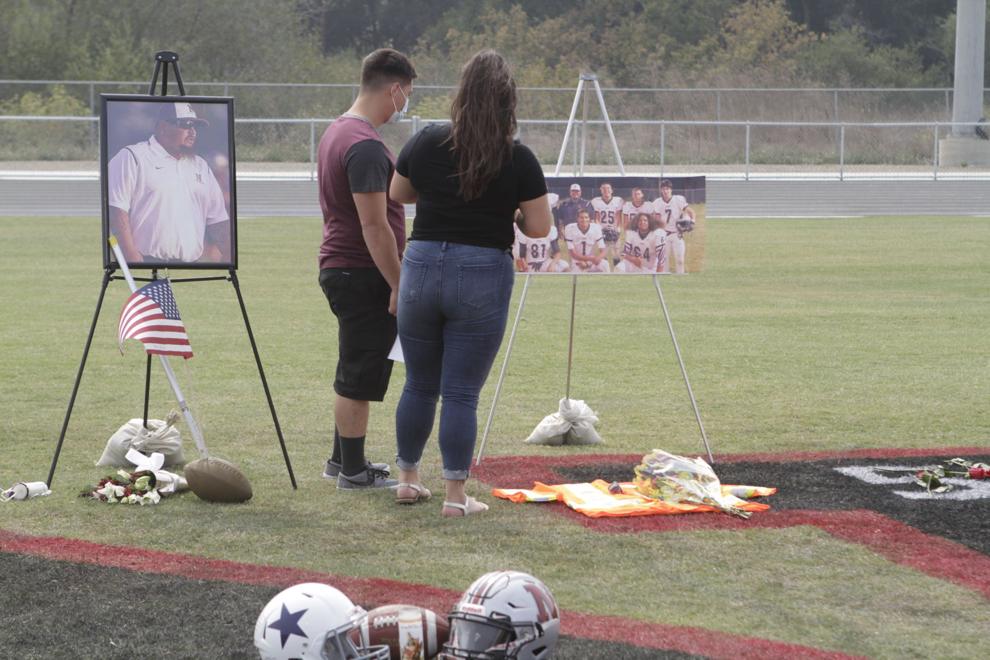 09 12 20 NHS Caldera 12.JPG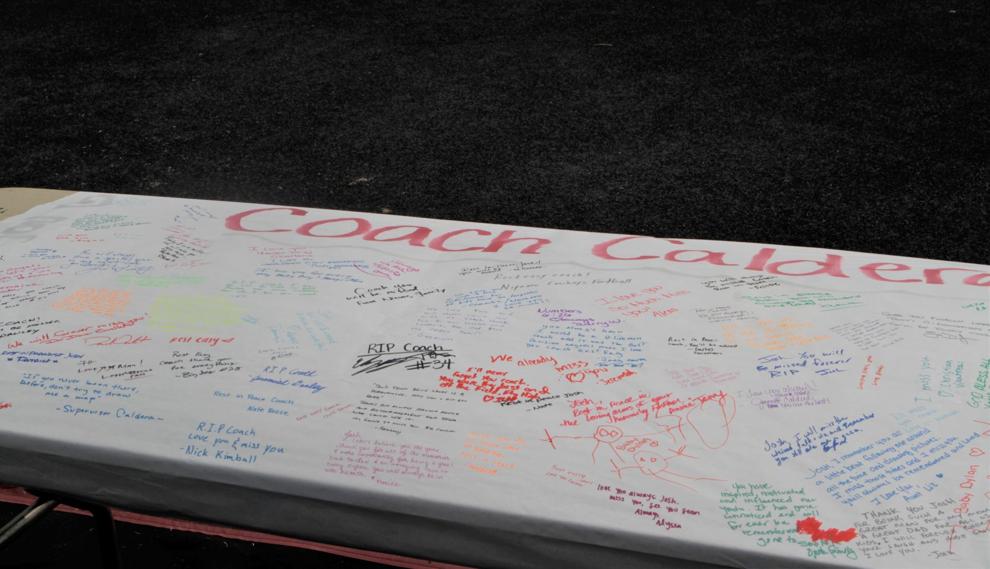 09 12 20 NHS Caldera 13.JPG
09 12 20 NHS Caldera 14.JPG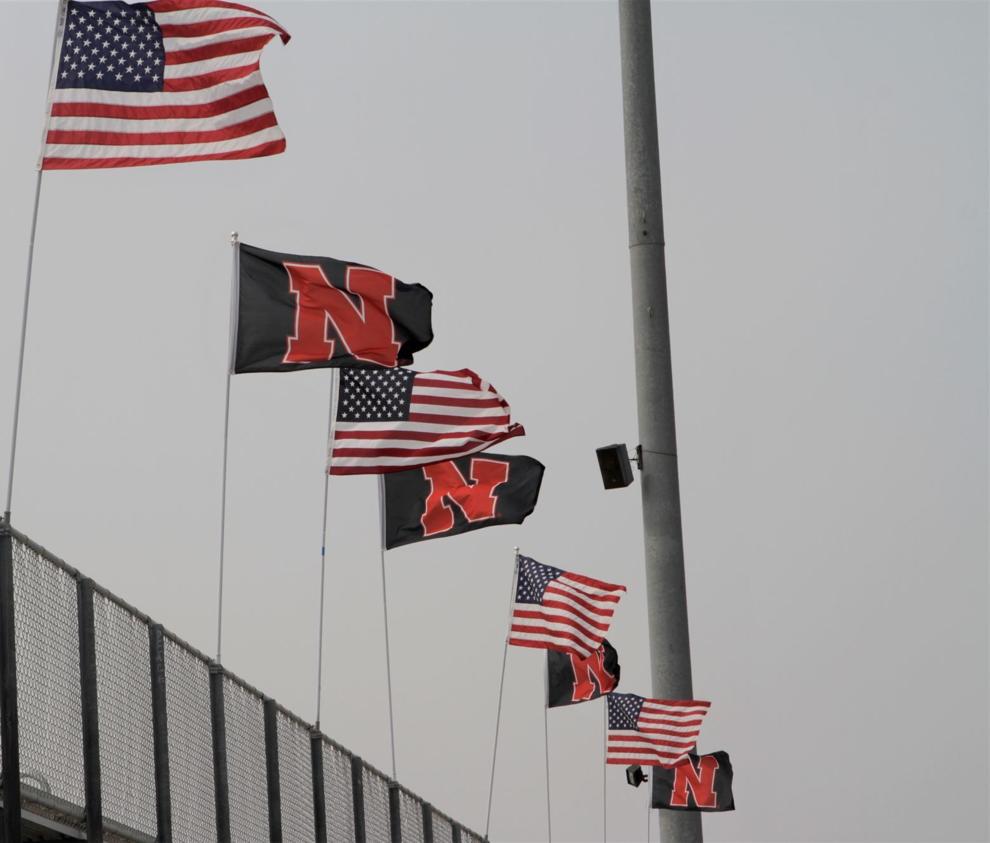 Be the first to know
Get local news delivered to your inbox!