I think we can agree on one thing: We all want a safe and complete high school football season. I'll be grateful to have a season, even if it starts in January. 
At the same time, there's a certain aspect of the upcoming high school football season that's really caught my eye as the season grows near. 
Is every Southern Section team really playing 10 football games without a bye? 
When the high school sports seasons were altered over the summer, cramming all sports into two seasons instead of the typical three, there was a lot of information to take in, leaving us with a lot of questions.
But one question I haven't been able to quite figure out: Why did the CIF Southern Section choose to forego a bye week for the football season, forcing all member schools that are playing a 10-game season to play all 10 games in consecutive weeks. 
The CIF-SS high school football season is 64 days. Hundreds of high school teams in the Southern Section will all play 10 games in that span with no weeks off.
In going this route, the Southern Section kept the complete playoff structure in place, with a first round, quarterfinal, semifinal and championship. Then there's also the state playoffs, which have been "streamlined." 
Is asking high school students to play 10 games in 10 weeks in their best interest? Especially in the midst of a pandemic? 
I'm not so sure. A person I've spoken with, someone with detailed knowledge of California high school athletics, said they feel that decision boils down to one thing: Money. 
The CIF-SS keeping a complete playoff format can create some extra revenue with all those first-round playoff games throughout the section. And, let's face it, schools certainly need the cash. But at what cost? I don't think the move was made with just dollar signs in mind, but I think it could've played a factor. 
Playing 10 straight games without a break isn't completely unheard of. Arroyo Grande has done it recently, with 10 straight games then a bye in the final week of the regular season before the playoffs start. Some schools have been forced to start the season with a bye. 
Cusack never topped 1,000 yards rushing in a single season during his three-year varsity career at St. Joseph. Nevertheless, just by watching him play, you'd see he was one of the best the Central Coast had seen over the last decade.
But imagine every school in the largest section in the state doing it at once in January after a year of dealing with a pandemic. It's going to be a major challenge. 
The CIF Central Section decided to keep its bye week and cut a week out of the postseason, basically starting the playoffs in the quarterfinals. So, for instance, Santa Maria High School will have a typical 10-game season with a bye week. If the Saints do make the playoffs, they'll basically start in the quarterfinals. A win there moves them into the semifinals and another win to the Central Section championship game. One final game would be the state championship.
If a Southern Section school, say like Lompoc High, made a similar run it'd be 10 regular season games in 10 weeks, followed by four straight CIF-SS playoff games and one more state game. That's 15 games in 15 weeks. 
Some Southern Section school will certainly play that schedule out and it'll be a grind. 
Another aggravating factor in this was that the CIF-SS schedules don't match up with schools in the Central Section. That meant that Southern Section schools playing Central Section schools had to realign their schedules. That in turn forced area schools to switch the week they're playing schools from another section. Just another hassle. 
Will everything work out for the Southern Section? I hope so, but it's going to be a wild ride. 
GBB: Player of the Decade Voting Week 1
No. 1 Aly Beebe vs. No. 16 Rylee Sager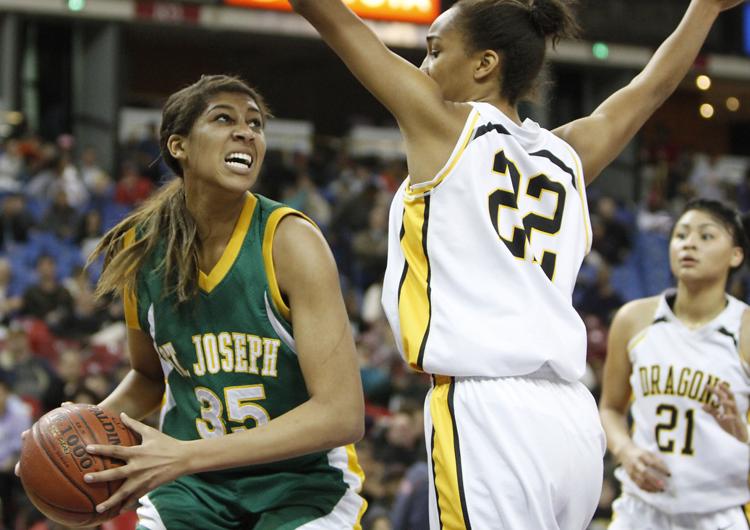 Former St. Joseph star Aly Beebe is the No. 1 seed.
Beebe, who helped the Knights win back-to-back CIF Southern Section titles during her freshman and sophomore seasons, won a CIF State title her junior season as she developed into one of the most dominant players in the entire state, if not the country.
Beebe signed with Stanford after graduating from St. Joseph in 2012, though never played for the Cardinal and eventually retired after numerous injuries to her knee.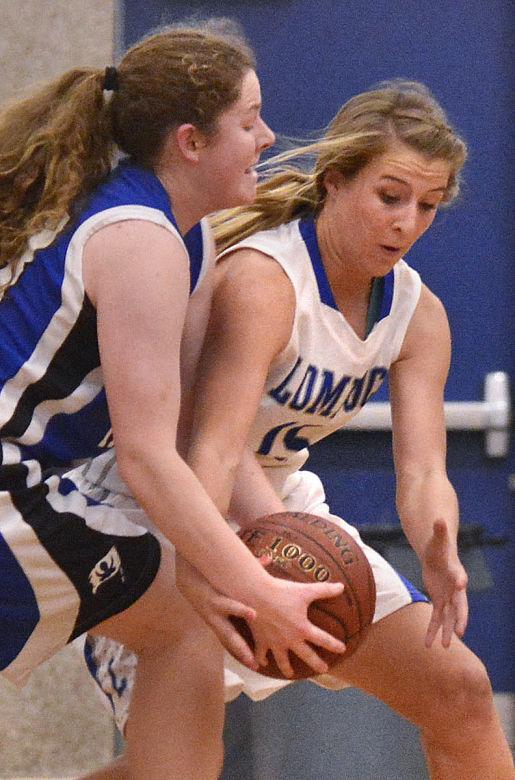 Beebe will square off against Lompoc's Rylee Sager, the No. 16 seed. Sager, a 5-foot-7 guard, played in 107 games in four years at Lompoc, scoring 1,104 points.
The former Brave averaged 14 points, 6.1 rebounds, 4.8 assists and 3.3 steals per game as a senior, leading Lompoc to a 22-7 overall record and 13-1 mark in the Los Padres League.
No. 2 Ashlyn Herlihy vs. No. 15 Ravynn Anielski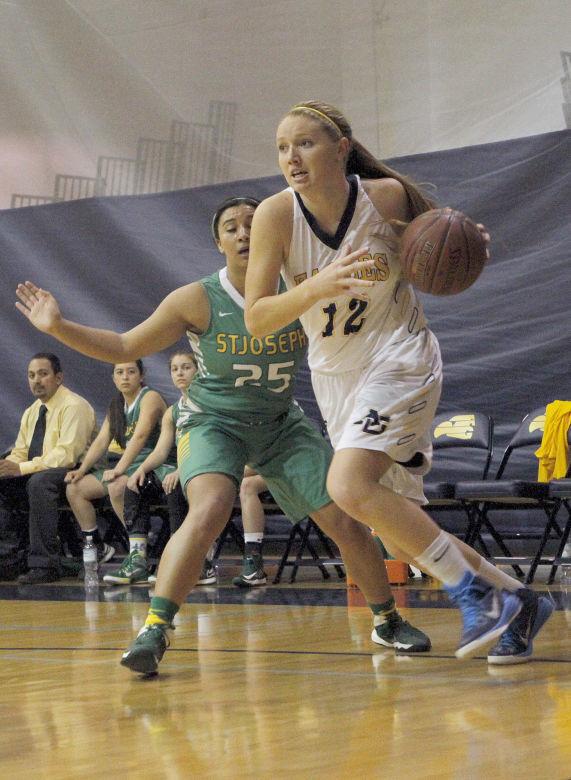 Arroyo Grande graduate Ashlyn Herlihy is the No. 2 seed. Herlihy averaged 22 points, 9.7 rebounds, 1.4 steals and 5.5 blocks per game as a senior at Arroyo Grande. She was named the Times' All-Area MVP as a junior.
Herlihy went on to play at Santa Clara. She redshirted there in 2016-17 and has grown into a starting role the last two seasons, averaging over 10 points and 7 rebounds a game.
Herlihy earned All-West Coast Conference honors the last two years. She's started 61 games the last two seasons.
Herlihy will face No. 15 seed Ravynn Anielski in the first round.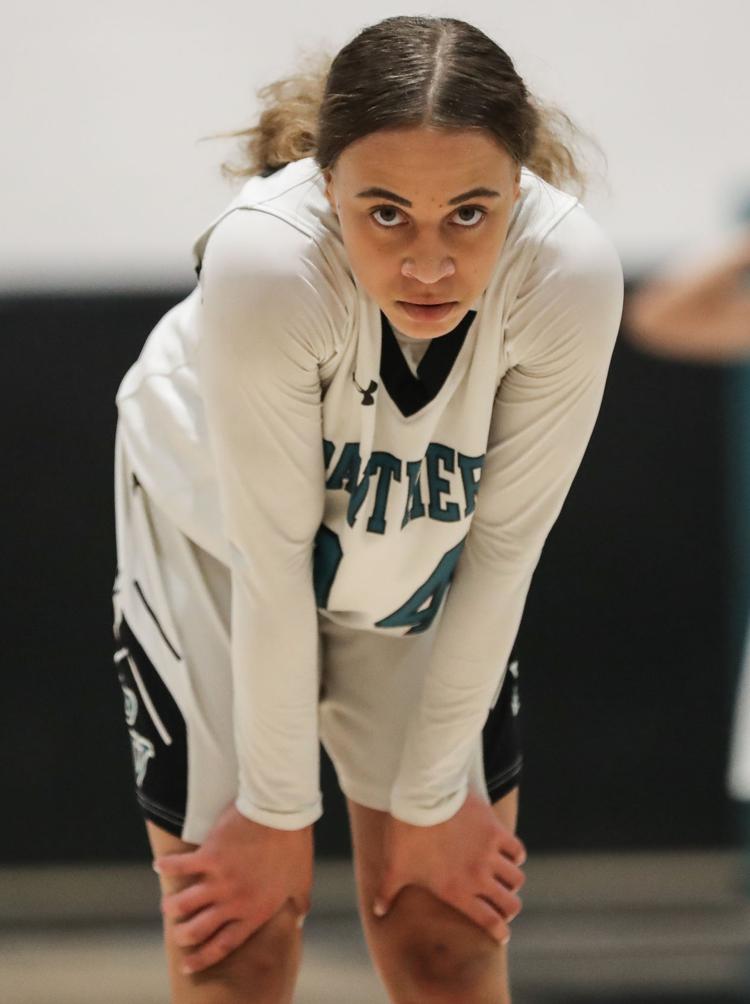 After finishing 19 games under .500 in Anielski's sophomore season, she led the Panthers to a 17-9 record (11-1 in league games) as a junior.
She scored 19.2 points a game that year, adding 4.4 rebounds, 1.5 assists and 3.2 steals.
Anielski was named the Times' All-Area MVP that year and she earned Ocean League MVP honors.
No. 3 Molly Schlemer vs. No. 14 Syenna Ramirez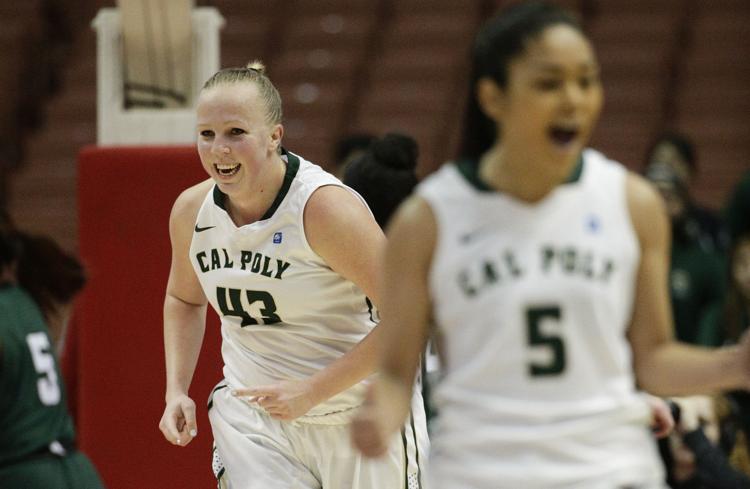 Former Righetti standout Molly Schlemer is the No. 3 seed. The 6-foot-5 post averaged 15 points and 8.3 rebounds a game in her final season with the Warriors. She also blocked 2.5 shots a game.
At Cal Poly, Schlemer started all 32 games for the Mustangs during the 2013-14 season, averaging 16.9 points and 10.1 rebounds a game, all in under 30 minutes a contest.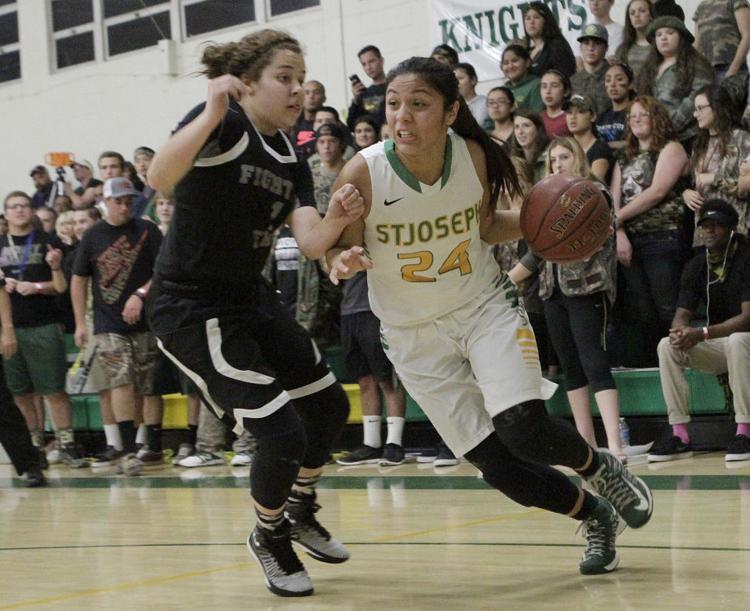 Schlemer will face No. 14 seed Syenna Ramirez. She averaged over 17 points a game as a senior at St. Joseph, going from role player to the best player on her team.
Ramirez culminated her St. Joseph career with a 427-point senior season. In addition to scoring 17 points, Ramirez added 2.2 assists, 4.3 rebounds and 3.3 steals per game that season.
No. 4 Mariah Cooks vs. No. 13 Simone Swain
Another former Righetti star, Mariah Cooks, is the No. 4 seed. Cooks was named the PAC 7 League MVP as she averaged 21.7 points per game and 12 rebounds in league play as a senior.
She led the Warriors to the quarterfinals of the playoffs averaging 22 points and 12.6 rebounds per game. She also earned All-CIF honors. Cooks went on to play four seasons at Washington State in the Pac-12.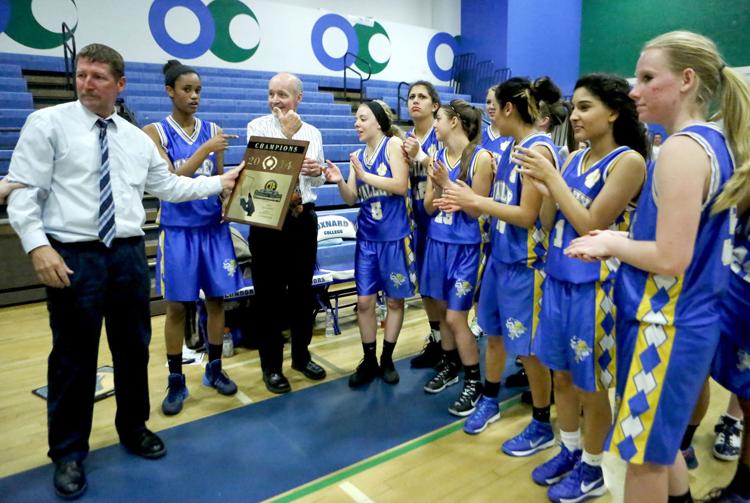 Cooks will face Simone Swain, the No. 13 seed, in the first round. Swain won a CIF-SS title at Valley Christian.
During that 2013-14 title-winning season, Swain averaged 18.1 points and 9.2 rebounds a game as she led the Lions to a 21-4 record and a 10-0 run through the CVL. She added 2.4 steals and 1.4 blocks per game that year.
No. 5 Tatiana Dunlap vs. No. 12 Hailey King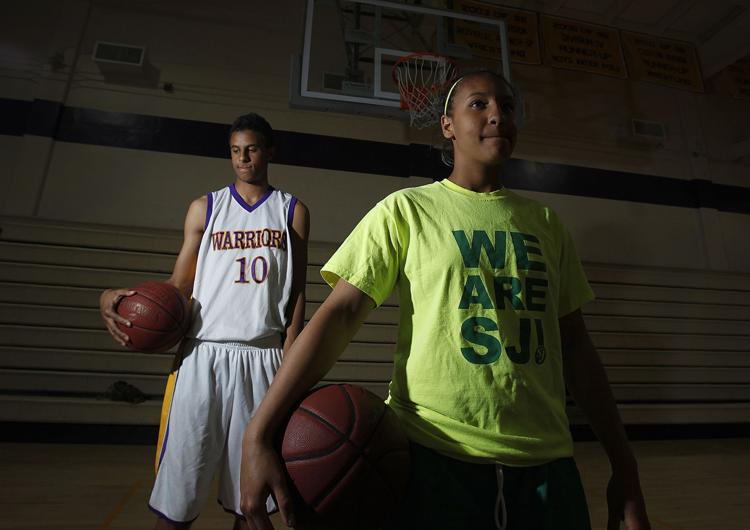 Tatiana Dunlap, another former St. Joseph standout, is the No. 5 seed. Dunlap, an all-time great defender, scored over 1,300 points in three seasons with the Knights.
During her senior season, the 5-foot-8 guard averaged 23.7 points, 3.0 assists, 9.2 rebounds and 2.6 steals per game as the Knights went 19-9. Dunlap played at Cal State San Bernardino and Cal Lutheran.
Santa Ynez grad Hailey King, the No. 12 seed, will face Dunlap in the first round.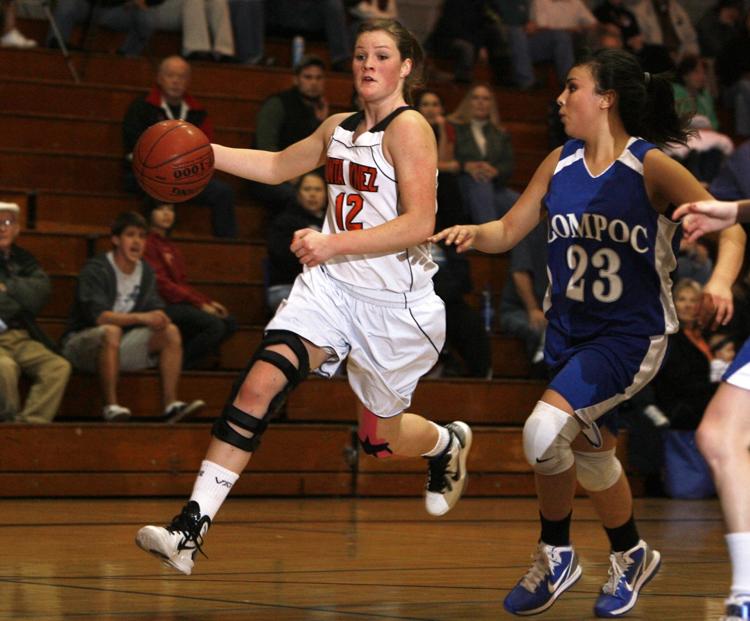 King, who suffered a torn ACL and missed nearly all of her junior season before she made it back to the Pirate lineup as a senior in 2010-11, scored 427 points in her final prep season, leading Santa Ynez to the Los Padres League title, the Pirates' most recent league championship in girls hoops. King played at Cal State Fullerton.
No. 6 Kaitlyn Flowers vs. No. 11 Danielle Morgan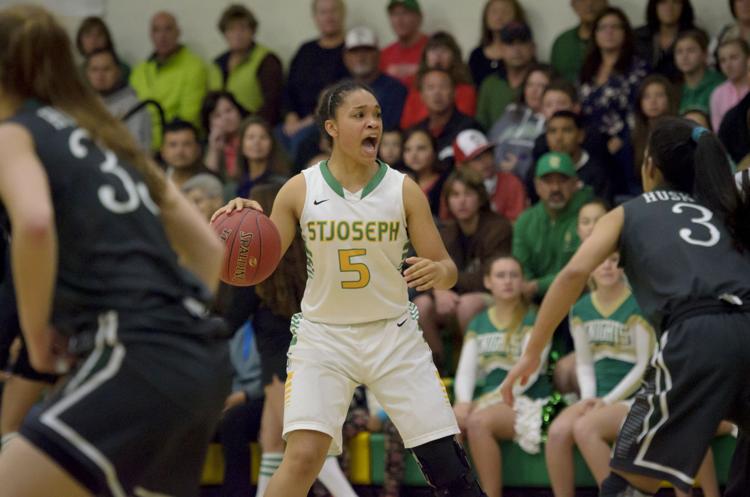 Kaitlyn Flowers is the No. 6 seed. As a senior in the 2013-14 season, Flowers averaged 17.9 points, 7.3 rebounds, 3.7 assists and 4.8 steals per game.
As a sophomore, she scored 18 points a game, adding 4.3 rebounds, 3.2 assists and 4.4 steals per game and 18.1 points, 4.5 rebounds, 4.9 assists and 4.7 steals per game as a junior.
Flowers meets former Lompoc High standout Danielle Morgan, the No. 11 seed who's currently at Hancock.
Morgan topped 1,000 career points with the Braves, finishing her prep career with 1,186 points.
Morgan averaged 17 points, 8.5 rebounds and 4.8 assists as a senior.
No. 7 Erin Jenkins vs. No. 10 Shnyia Tell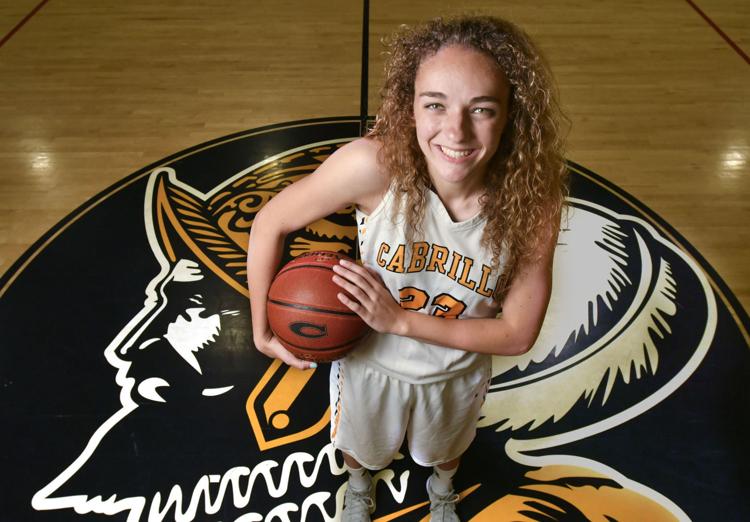 Erin Jenkins, the former Cabrillo standout, is the No. 7 seed. Jenkins and Beebe are the only back-to-back All-Area MVPs of this past decade.
Jenkins currently plays at Northwest Nazarene University. Jenkins averaged 20.3 points, 8.6 rebounds, 3.4 assists and 3.3 steals per game as a senior with the Conqs.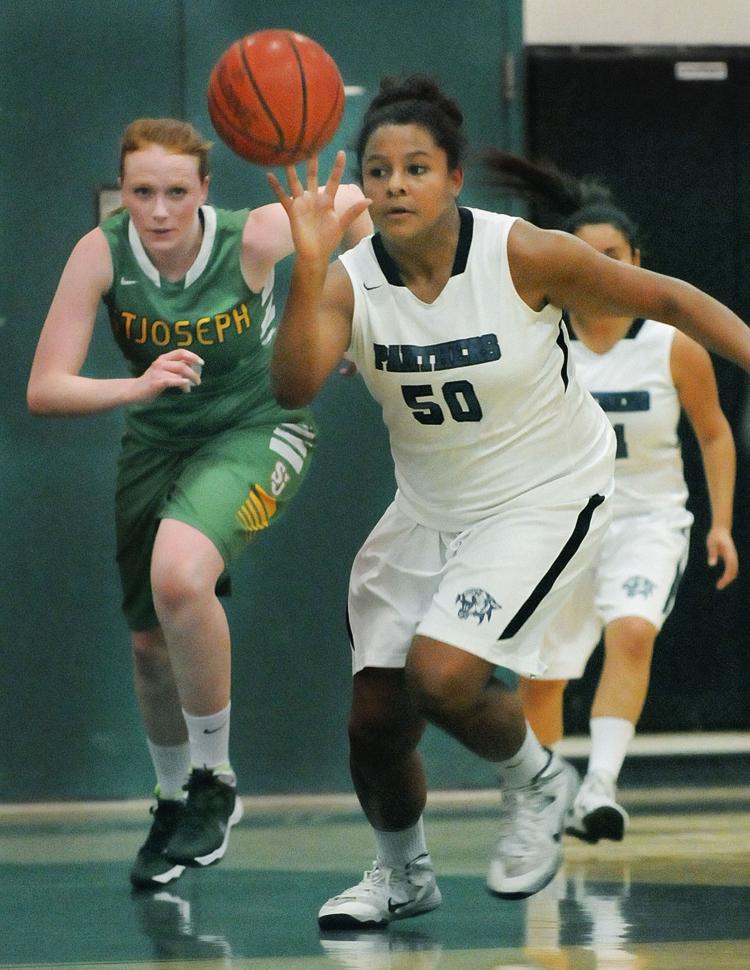 Jenkins meets the No. 10 seed, Shnyia Tell, in the first round. Tell earned one All-Area MVP honor during her time at Pioneer Valley.
At 5-foot-10, Tell averaged 10 rebounds a game for her entire four-year varsity career. She averaged a double-double in both her junior and senior seasons.
Tell averaged 16 points, 13.3 rebounds as a senior with 2.6 steals per game.
No. 8 Danita Estorga vs. No. 9 Heather Madrigal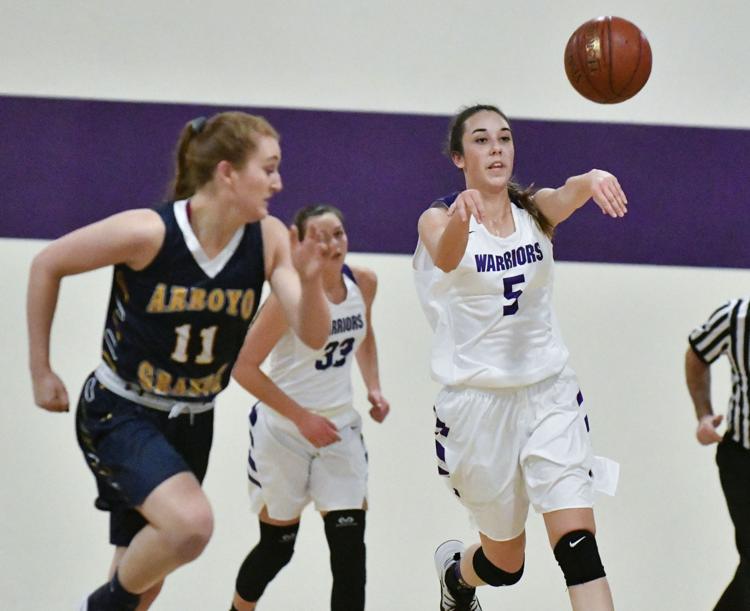 Danita Estorga, yet another former Righetti great, is the No. 8 seed. Estorga, currently playing at Biola University, averaged 15.6 points, 8.2 rebounds, 2.8 assists, 2.5 steals and 1.4 blocks per game over her final two seasons with the Warriors.
She helped Righetti go 47-10 in the final two years with the program. They went 26-2 in league those two seasons.
Estorga will meet Heather Madrigal, the No. 9 seed, in the first round. Madrigal won four CIF titles in four years in high school, winning either a CIF State championship or a CIF Southern Section crown every year.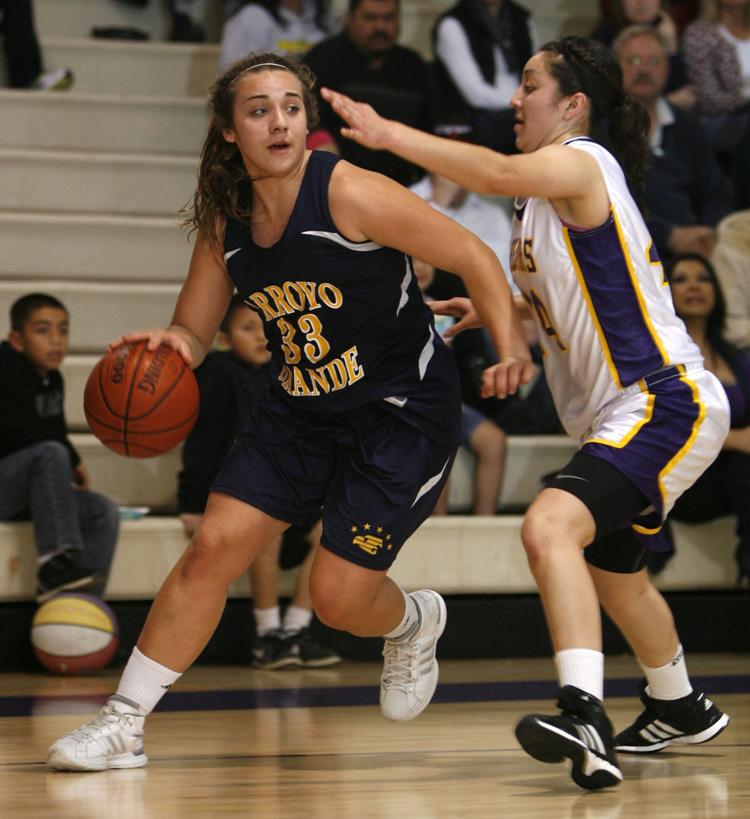 Madrigal went 48-0 in league in high school, spending the first three years at St. Joseph before transferring to Arroyo Grande.
Madrigal averaged 16.2 points, 8.7 rebounds, 2.8 assists and 1.5 steals per game in her one season with the Eagles . At St. Joseph she averaged 9.4 points, 4.5 rebounds, 2.4 assists and 1.8 steals per game.
Get in the game with our Prep Sports Newsletter
Sent weekly directly to your inbox!