To say that sports are non-stop for Ryan Morgan would be an understatement.
It's one thing to be a multi-sport athlete on any campus throughout the duration of your high school career. But the Lompoc Brave competes in not one, but four different sports on the campus.
And the junior has attempted the four-sport rigors for all three years.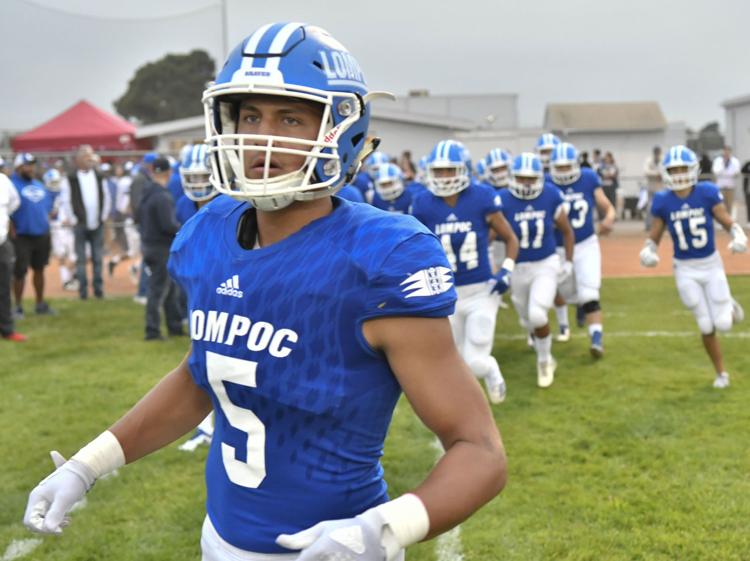 It's quite the grind, especially for most prep athletes. There are high school athletes who focus primarily on one sport, then others who compete in the fall and wait until the spring to get back on the sports front.
But Morgan isn't the type to say he gets tired of competing – regardless if he's catching footballs, dunking basketballs, swinging the baseball bat or sprinting on the track.
He says doing all four sports prevents him from getting lazy – and also teaches him to have accountability and personal arrangements.
"Being active keeps me busy, but also on top of things," Morgan said. "Staying on edge keeps me organized."
Morgan comes from an athletic household. Mother and LHS athletic director Claudia Terrones played college basketball at Gonzaga. Father and Lompoc Police Department officer Scott Morgan was a two-sport athlete at Gonzaga on the basketball floor and baseball diamond.
Ryan also was track and field teammates briefly with older sister Danielle Morgan, who herself was a four-sport athlete for LHS girls golf, girls basketball and girls swimming during her Brave years.
Morgan admits his day starts before the sun makes its appearance over the Lompoc Valley each day.
"I wake up early around 5:45 a.m or six for zero period football weight lifting," Morgan said. "Then I go to baseball first, and then track."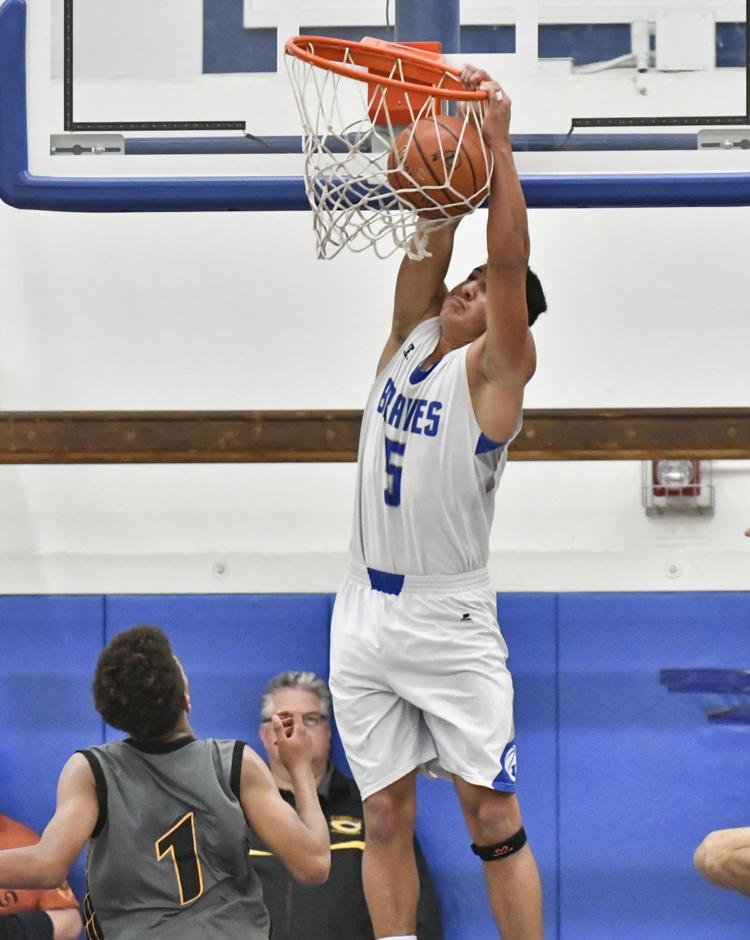 Morgan does head home briefly after lifting the irons inside the LHS weight room each morning since he says he has no first period class (his free period). But then he remains on campus to hit the baseball first, and then get some track and field work in.
He's back home to catch up on homework and have dinner after 7 p.m. And he's maintained a grade point average above 3.6 with his busy schedule.
Does Morgan have any days off considering his four-sport lifestyle?
"My day off is Sunday, but sometimes I use it to hit the batting cages or run on a track," Morgan said.
While Morgan loves the fact that competing in a quartet of sports keeps him active, he's aware that at some point in his life he'll need to choose which sport will be his true calling once college rolls around.
He cites football as one with strong potential to be in his future.
"I do love football and basketball equally, but I honestly think I can go for football because of my build," said Morgan, who plays wide receiver and safety during the fall.
But he is open to any collegiate sports program that offers him an opportunity to attend its school and join its sports roster.
"My thinking is: If I get a scholarship for any sport, then I'll accept and do it," Morgan said. "Sooner or later, I'll have to start zeroing in on one sport, maybe two."
For now, Morgan is relishing the grind of competing year round in a variety of sports – believing he's learning life skills along with development his athletic career.
"It's been tough, but I maintain it as well. I think these skills will help after I graduate and move on," Morgan said.
Get in the game with our Prep Sports Newsletter
Sent weekly directly to your inbox!