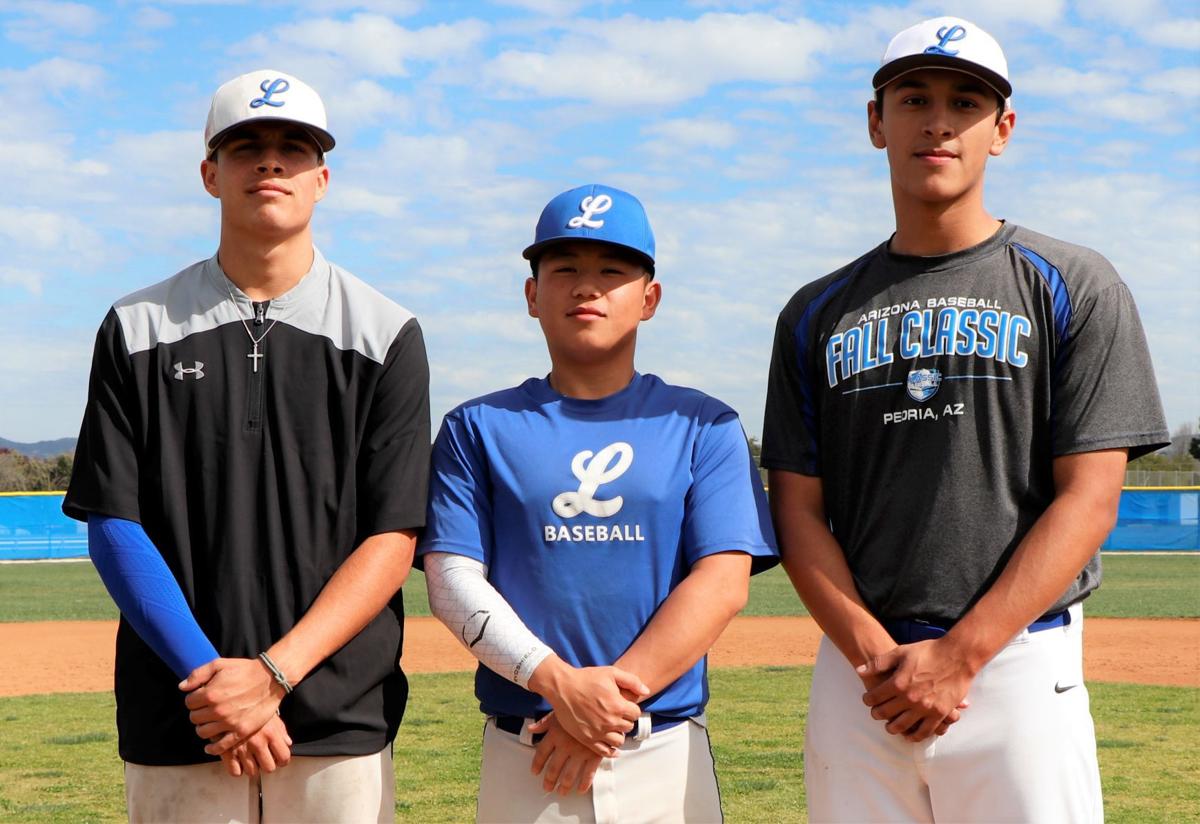 It's time for the Lompoc Braves' Channel League baseball season to begin.
The Braves (1-4) broke through for their first win of the 2020 season with a nail-biting 5-4 victory over the Righetti Warriors in their final non-league game Tuesday afternoon at Lompoc High.
The Braves cruised into the seventh and final inning with a 5-0 lead and then gave up four runs to the Warriors before closing out the victory.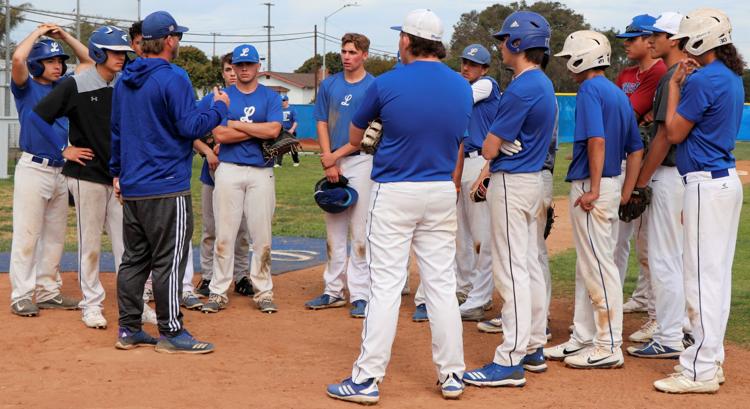 It's Channel League play the rest of the way with cross-valley rival Cabrillo (0-3) heading over to Lompoc on Friday to kick off the chase for the league crown.
"It's a tough league," said head coach Jason Carlson at a recent practice. Carlson took over the head coach's job midway through the 2019 season. "Santa Barbara and Dos Pueblos have a lot of guys coming back. But we don't want to focus on that. We just focus on the things we can control."
Santa Barbara and Dos Pueblos finished 1-2 in league play last season with Lompoc coming in third.
"We've got a lot of guys coming back, too. It's a veteran squad," said Carlson.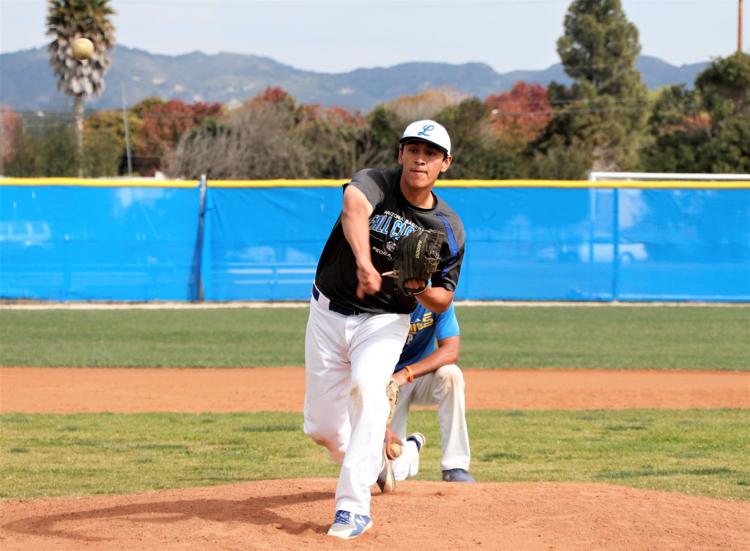 The 2020 Braves have 10 seniors, chief among them right-handed pitcher Oscar Rojas.
"I always look forward to coming out to play as a team, as a family," said Rojas, who will be pitching for Yale next year. "Baseball is just an amazing game. I love the intensity."
"Oscar is just on a whole different level," said Carlson. "He's our ace. He's been the league's Pitcher of the Year the last two years."
Carlson sees pitching as the team's biggest asset.
"I'd say we've got some arms," said Carlson. "After Oscar, we've got seven guys who can really pitch.
"Gunnar Thomas will be our closer and we've got Steven Espinosa, Elijah Bobo, Bradley Waite, Dylan Bailey and Derek Argel – I expect all of them to be effective. (Infielder) Isaiah Hernandez might also pitch a little bit for us this year."
"The Santa Barbara schools are way bigger but we enjoy tough competition," said Thomas. "I'm looking forward to proving ourselves.
"We've been underdogs all three years that I've been on the team. We're a small school so people underestimate us but we know how to win in this league."
Most of the pitchers will still be in the game even when they're not on the mound.
"If they're not on the mound, most of them will be in the field somewhere – infield or outfield," said Carlson.
Espinoza and Hernandez will split time at shortstop, Bobo, Waite and Cabrillo transfer Gavin Townes will see time at third.
Corbin Hayes starts at first base with Gabe Hirzel set as his backup.
Sean Moua, second team All-League last year, is at second base.
Moua, Rojas and Thomas are the teams' captains.
"I expect great things this year," said Moua. "We've got three captains but everyone is a captain. There's great senior leadership on this team.
"There's a lot of good competition in the league. We're coming with fire this year. We know what to do to win."
Bridger Coleman is the man behind the plate.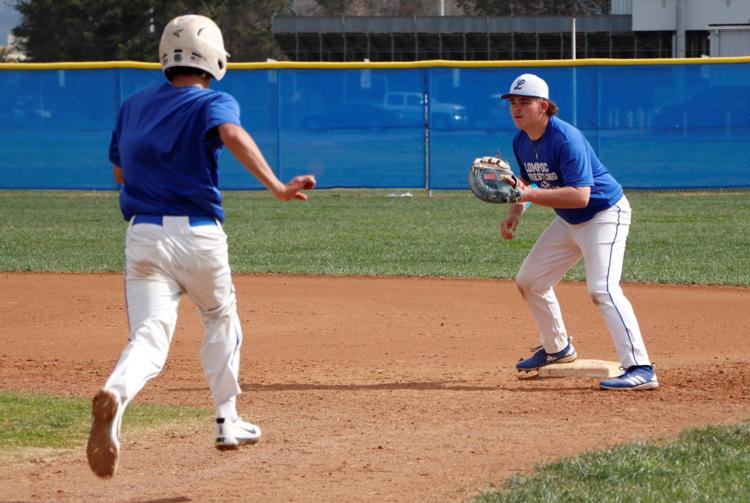 For now, Ryan Morgan patrols center field.
"Eventually Ryan may play somewhere else," said Carlson. "He just got back to us after the basketball season and we may move him to a spot in the infield."
When not on the mound, pitchers will patrol left and right field.
"We're not just about pitching," said Carlson. "We've got some guys that can swing, can run but it really comes down to our defense. Defense is the name of the game. If you don't make any errors, it makes it easier to win."
Get in the game with our Prep Sports Newsletter
Sent weekly directly to your inbox!