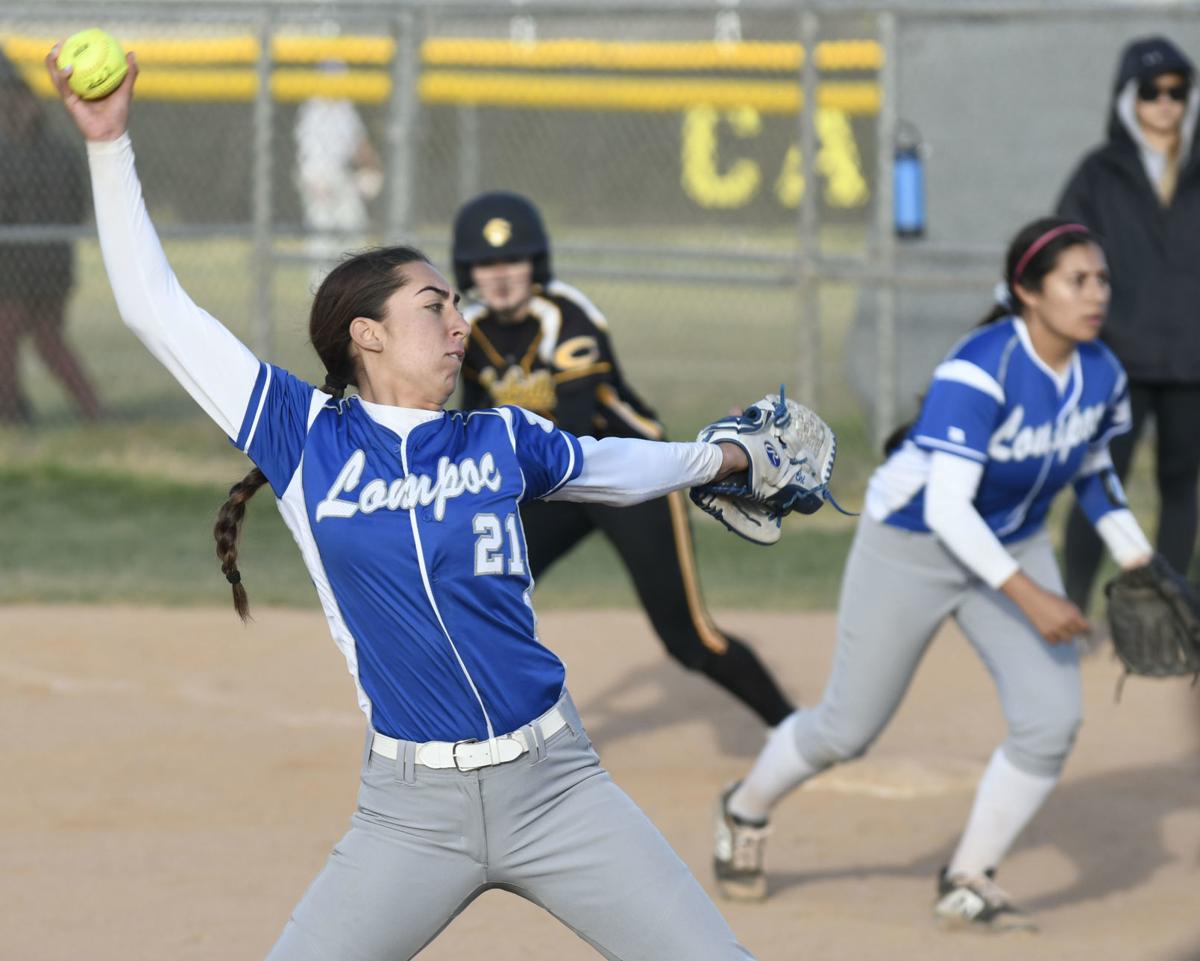 The Lompoc Braves parlayed one big inning into a 3-1 victory over their Lompoc Valley rival Cabrillo Conquistadores in the opening game of the Channel League softball season Friday afternoon at Cabrillo High School.
The Braves (6-2, 1-0 Channel) scored all their runs in the third inning on the strength of just one hit.
The Conqs (0-2, 0-1) got a run back in the fourth but wouldn't score again, leaving the bases loaded in both the third and fourth innings.
"We left 13 runners on base," said Cabrillo head coach Adrian Abayari. "I'm glad our defense was playing well and our pitcher, Haliyah Johnson, was more consistent than in our first game (a 9-0 loss to Pioneer Valley). We got a little bit of a late start to the season but no excuses, we'll just keep moving forward."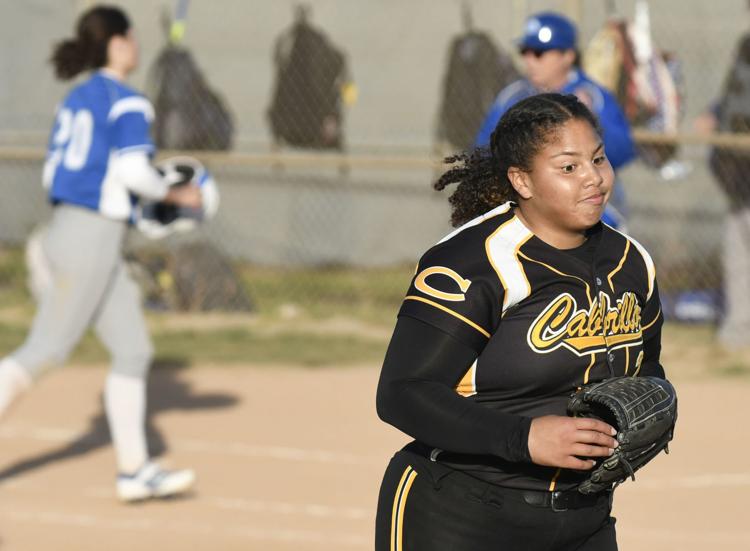 "That was nerve-racking," said Lompoc head coach Marjie Ledgerwood. "We put the ball in play but they played some good defense."
After a 1-2-3 first inning, all infield ground outs, the Braves scratched out their runs in the top of the second.
Heidi Cardenas got aboard on a fielder's choice and went to second when Briana Reitmeier walked.
With Rita Hernandez at the plate, both runners advanced on a double steal.
Hernandez hit a slow roller to first and Cardenas beat the throw home to score Lompoc's first run with Reitmeier moving to third.
Reitmeier scored on the Braves' second double steal of the inning.
Hernandez, now at third, scored when Mya Mendoza's ground ball was bobbled for Cabrillo's only error of the game.
Lompoc threatened again in the sixth, loading the bases with two outs. Starting pitcher Haliyah Johnson got out of the jam with a strikeout.
With one out in the bottom of the third, Cabrillo loaded the bases on a walk to Bianca Gonzales and back-to-back singles by Alina Terrones and Alexia Wilhite.
Reitmeier, Lompoc's starting pitcher, got out of trouble with a strikeout and a grounder to short.
Cabrillo scored its run in the fourth.
Katie Heath led off with a walk.
With one out, Miiya Adames got aboard on an error, Antoinette Terrones walked to load the bases and then Heath scored when Gonzales walked.
Two fly balls to center fielder Kendra Hackett ended the threat.
In the bottom of the seventh, Alina Terrones led off with a walk. Wilhite followed with a line drive single down the left field line putting Terrones on second base.
After a strikeout, Liz Garcia was up to bat.
Garcia hit a screaming line drive, the runners took off but the line drive went right at shortstop Mendoza who grabbed the ball and tagged Terrones in one motion for a game-ending double play.
"Briana wasn't on today but every time they got people on base, she kept battling back," said Ledgerwood. "The defense played well behind her and, fortunately, those three runs held up. That double play, Mya's catch and tag, that was a good way to end it. It was too close for comfort."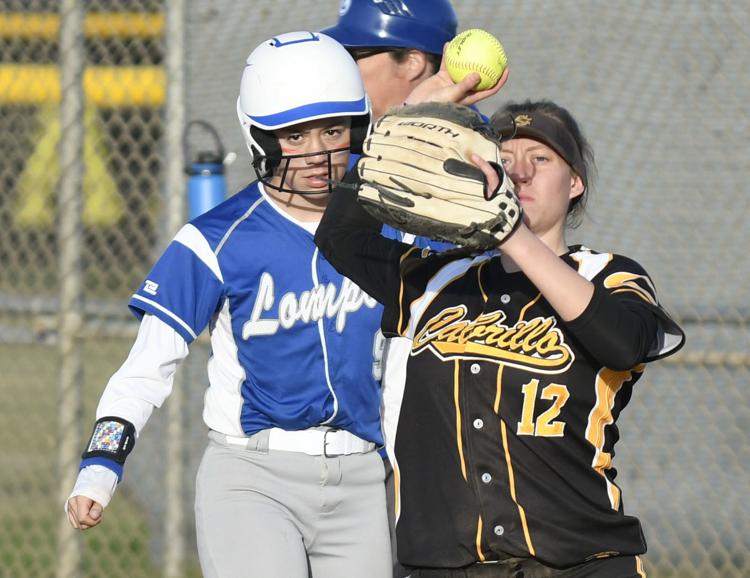 Cabrillo heads to the Santa Fe Springs Tournament on Saturday.
Both Lompoc and Cabrillo had Channel League home games scheduled for next Tuesday but because rain is in the forecast, both games have been moved up to Monday at 2 p.m.
Lompoc will host Santa Ynez while Cabrillo hosts San Marcos.
Baseball
Santa Ynez 3, Dos Pueblos 2
The Santa Ynez Pirates (5-2, 1-0 Channel) saved their best for last in a Channel League victory over the Dos Pueblos Chargers (3-4-1, 0-1).
The Pirates scored twice in the bottom of the seventh inning to notch a come-from-behind victory at Santa Ynez High in the league opener for both schools.
"We got it rolling in the seventh," said Santa Ynez head coach Warren Dickey. "Logan Ast got hit by a pitch leading off the inning and Tyler Rasmussen followed with a single. With one out, Logan scored on a fielder's choice and then Tyler scored the game-winner on a wild pitch."
Rasmussen pitched a complete-game, five-hitter, giving up one earned run on five hits.
Santa Ynez next hosts Lompoc on Monday at 2 p.m. The game was moved up a day due to the threat of rain Tuesday.
Santa Maria 16, VCA 2
The Saints (6-1) racked up 18 hits and this one ended after five innings because of the 10-run rule.
The game was a cross-section one. Santa Maria is in the CIF Central Section. Valley Christian Academy is in the Southern Section.
Brayan Nunez went 3 for 3 with two RBIs for the Saints, and five other Santa Maria batters had multiple hits. Luis Guerrero's only hit was a solo home run in the fourth inning.
Justin Gutierrez had three hits for Santa Maria. Miguel Olmedo had two hits and three RBIs.
Raymond Rodriguez went 2 for 4 with an RBI. Joseph Ybarra and Julien Sepulveda both had two hits.
Three Saints pitchers combined on a five-hitter. They struck out nine batters between them.
The Saints had two errors. The Lions had six.
030620 Cabrillo Lompoc softball 03.jpg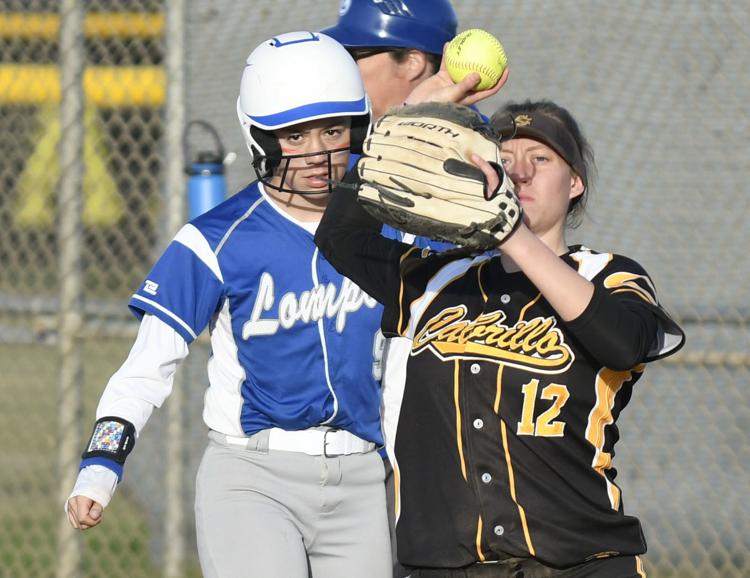 030620 Cabrillo Lompoc softball 01.jpg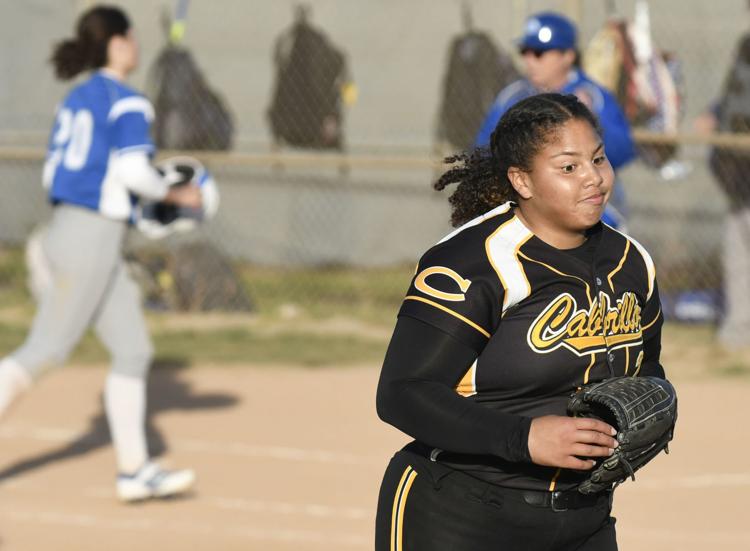 030620 Cabrillo Lompoc softball 02.jpg
030620 Cabrillo Lompoc softball 04.jpg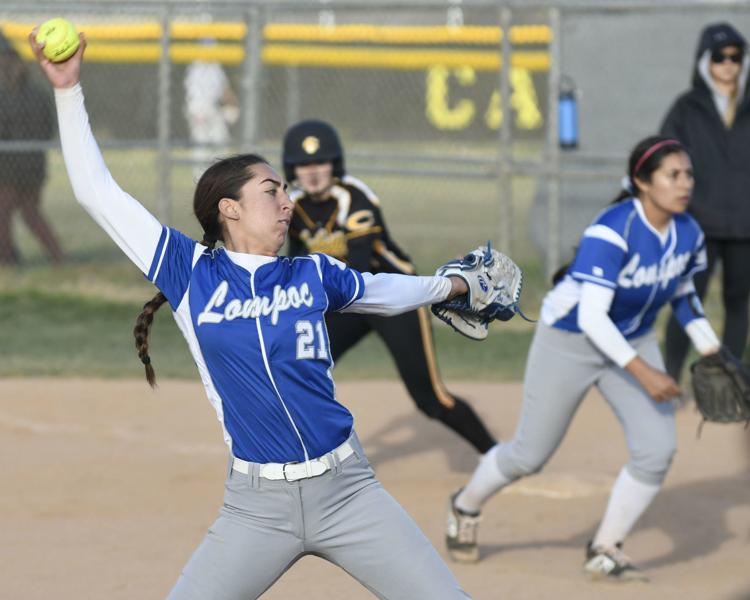 030620 Cabrillo Lompoc softball 05.jpg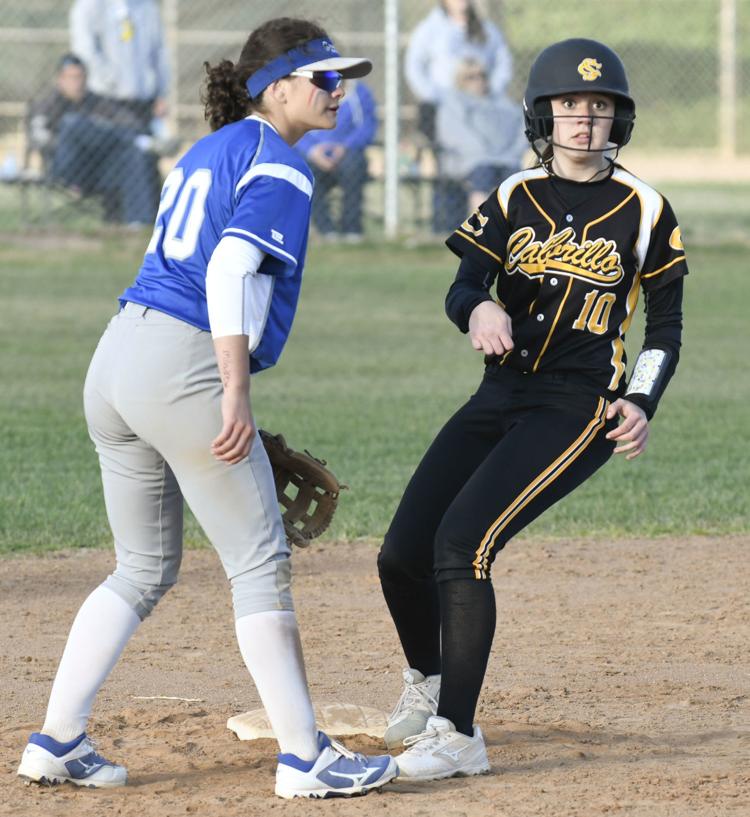 030620 Cabrillo Lompoc softball 06.jpg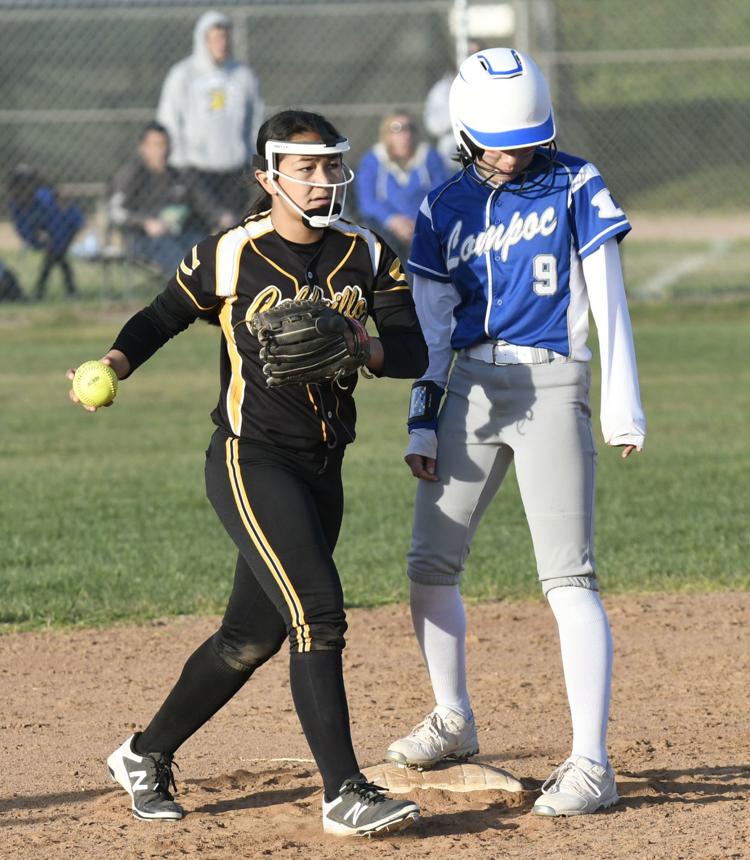 030620 Cabrillo Lompoc softball 07.jpg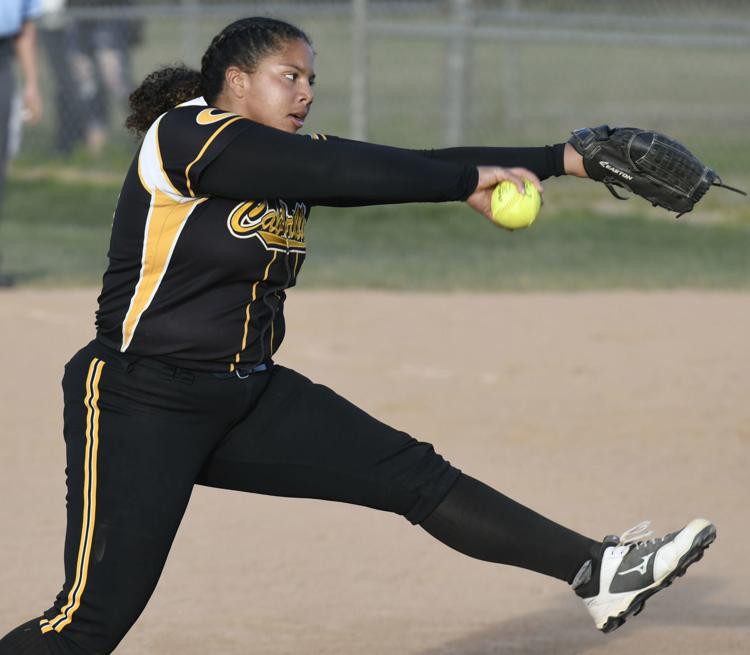 030620 Cabrillo Lompoc softball 08.jpg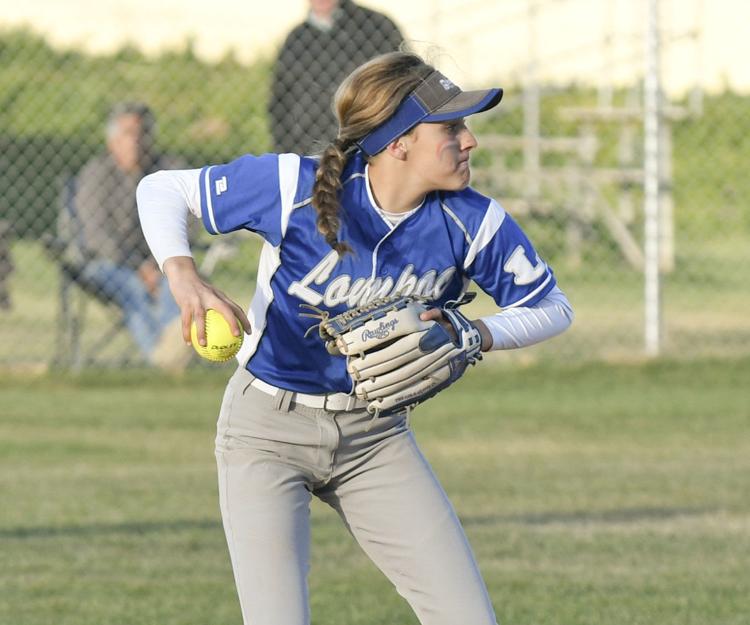 030620 Cabrillo Lompoc softball 09.jpg
030620 Cabrillo Lompoc softball 10.jpg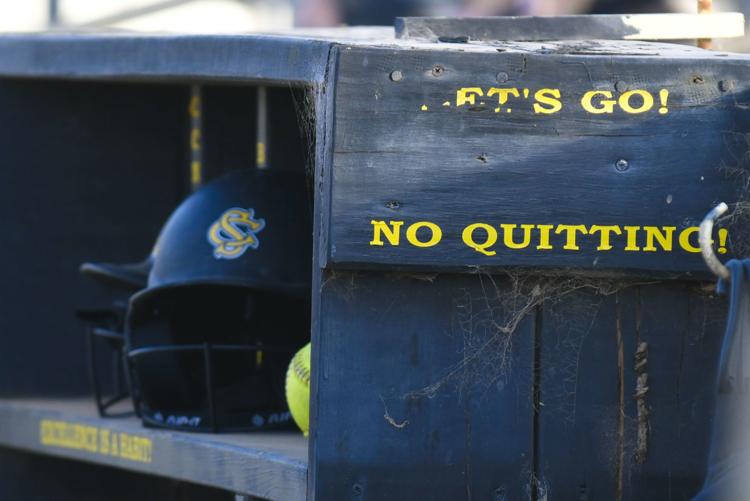 Get in the game with our Prep Sports Newsletter
Sent weekly directly to your inbox!