The Lompoc Braves softball team only needed the bottom of the second inning to hit their stride – and seal the rout of Santa Barbara early on Friday.
It began with Kendra Hockett pounding a ground ball that stretched close to the center field fence, driving in three runs. It ended with LHS scoring eight during that inning.
In the end, Lompoc rolled to the 17-0 rout of the Dons at LHS in a game that was called off in five innings due to the mercy rule.
Braves head coach Marjorie Ledgerwood said that she has noticed the Braves are gaining a confident steam when they pick up the bat and prepare to take their swings.
"It's always a work in progress, but I think they have a lot of confidence from the last three games," Ledgerwood said. "Hitting is contagious. It goes in spurts. They've got a lot of confidence and they're hitting the ball well."
Before the scoring rampage, Lompoc (1-2 overall) got off to a two-run start.
Returning senior Michelle Hill smashed a double to center field that lured two of her teammates to home plate, making it 2-0.
Then following the senior's blast, Lompoc kept the scoring momentum on its side.
Hannah Larsh, one of two seniors on this year's Braves roster, began the inning by blasting a double toward centerfield. Hockett then took advantage of the bases loaded scenario she faced by sending the ground ball past second base and rolling deep in the centerfield grass.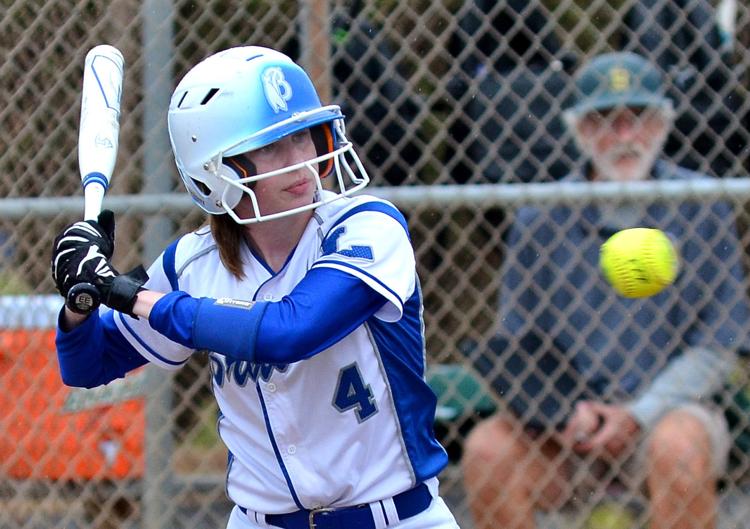 Haley Larsh then powered a double to left field that brought Hockett home for the RBI. Heidi Cardenas came along to send Larsh home on her RBI single. Then, Michelle Hill came next to add two more runners home through her single RBI. Hannah Larsh returned to squeeze in one more RBI – this one through a sacrifice fly ball to center field that brought the lead to 10-0.
The scoring didn't stop from there.
Audrey Elizondo smashed a triple to bring two of her teammate's home. She then scored on a wild pitch that made it 15-0. Hockett went on to conclude the Braves' scoring with her RBI that lured two to home.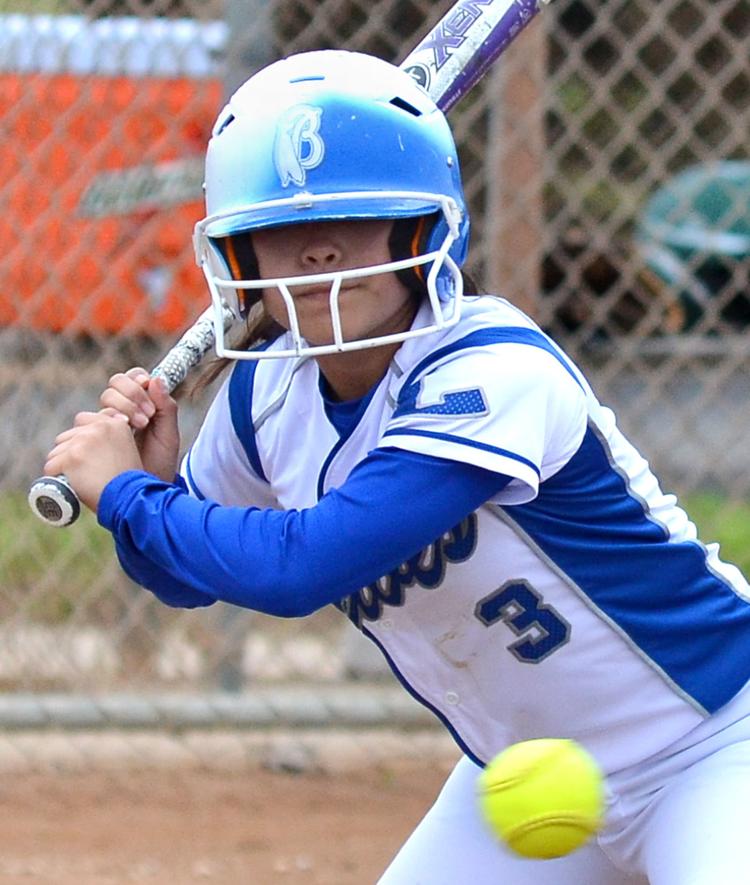 One thing Ledgerwood was more impressed about was how LHS adjusted to the Dons' array of pitches.
"I think we've been hitting the ball well pretty much all year. But to be able to adjust to the pitching, I think they did a good job of that," Ledgerwood said. 
Defensively, Brianna Reitmeier and Sierra Preston shared the circle duties and kept the Dons away from the run stat sheet at pitcher, with the former striking out all three Dons batters during relief duty. 
Mariah Villalobos added a clutch defensive double play to end the top of the second – by catching a ball hit toward her direction then turning around to tag the first base runner for the third out.
Lompoc High has started the year scoring at will – tacking on a combined 35 runs through three games and averaging 11.6 runs per game in that process.
Ledgerwood believes that she and her staff have an aggressive group of hitters at the plate.
 "I think we have a lot of offensive tools that we're learning as a coaching staff. Today, I was also impressed with them pounding at the strike zone early," Ledgerwood said.
Lompoc returns home to host Dos Pueblos for a 3:30 p.m. Channel League contest on Tuesday.